News
Houston Harbaugh Attorney Publishes "The Pittsburgh Novel"
January 31, 2023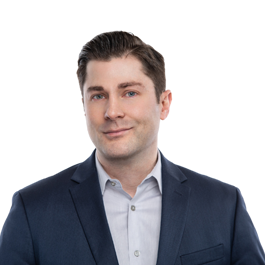 Senior Associate, Jake Oresick, of Houston Harbaugh P.C., publishes his latest book, The Pittsburgh Novel: Western Pennsylvania in Fiction and Drama, 1792–2022. The book is an annotated bibliography of published fiction having a significant geographic setting in the 26 westernmost counties of Pennsylvania between 1792 and 2022. Oresick, a litigation attorney, co-authored this bibliography with his now late father, Peter Oresick, who had a strong passion for the literary arts and love for Pittsburgh.

The material of the searchable bibliography is arranged according to keywords, genres, and geographic locations, and each entry's abstract and editor's notes are also included. According to the locations in the title, places are nested in each entry by county, municipality, neighborhood, sub-neighborhood, and landmark. The interactive map that goes with the bibliography makes it special. Zones are divided into two tiers on the map. The first is the Pittsburgh neighborhood layer, which divides the city's neighborhoods into regions or zones. Each additional municipality in Pennsylvania's western half is delineated by a separate layer. When a region on the map is clicked, a list of books with links to the book's bibliography appears for that region or zone.
"I'm thrilled to help carry my father's final project across the finish line," Oresick said. "His visionary concept, now a reality, will reintroduce Western Pennsylvania to the world through 230 years of novels, stage plays, films, and other fiction."
It will be available at https://openpublishing.psu.edu/pittsburghnovel/ on January 31, 2023, which Pittsburgh's City Council has declared The Pittsburgh Novel Day in the City of Pittsburgh.
The University of Pittsburgh Library System will host an event to celebrate the digital publication of The Pittsburgh Novel, featuring Oresick and several authors whose Pittsburgh-based books are included in the bibliography. The event will be held in Archives & Special Collections in the Hillman Library in Oakland on Tuesday, March 7 at 6:00 p.m.
About Jake Oresick
Jake Oresick is a problem-solving litigator, focusing his practice in the areas of commercial law, insurance coverage and bad faith, environmental law, intellectual property, and construction. As a part of his insurance practice, Jake has represented insurance companies in matters related to first-party property damage, auto liability/UIM, and employment loss, in addition to providing insurers with coverage opinions during the claims handling process. Jake also has experience representing businesses, government entities, and individuals in a wide array of litigation matters. During law school, Jake was selected to be a teaching assistant in Legal Analysis and Writing program and completed internships with the Honorable Joy Flowers Conti of the United States District Court for the Western District of Pennsylvania and the Honorable John T. Bender of the Superior Court of Pennsylvania. Outside of the firm, Jake is an active member of the Allegheny County Bar Association and author. His first book, The Schenley Experiment, is a comprehensive, 160-year history of the Pittsburgh Public Schools, which the Pittsburgh Post-Gazette called "compelling" and "painstakingly researched." Most recently, Jake co-authored The Pittsburgh Novel: Western Pennsylvania in Fiction and Drama, 1792-2022, with his late father, Peter Oresick.

About Houston Harbaugh, P.C.
Our firm offers individualized solutions and the highest quality, client-driven and cost-effective legal services. Houston Harbaugh, P.C., is a well-known law firm in Pittsburgh, serving Pennsylvania, West Virginia and Ohio. Our diverse practice areas include Business Law, Business Litigation, Estate and Succession Planning, Intellectual Property Litigation and Prosecution, Employment and Labor, Employee Benefits, Oil and Gas, Landowner and Property Dispute Counseling and Litigation, Health Care, Environmental, Real Estate, Construction, Complex Tort and Catastrophic Injury Litigation, Insurance coverage and Bad Faith Law. As one of the 20 largest law firms in Pittsburgh, our lawyers serve clients on a regional and national basis.