Alan S. Miller
Practice Areas
Litigation • Environmental and Energy Law • Insurance Coverage and Bad Faith • Oil and Gas Law • Business/Commercial Litigation • Renewable Energy, Zoning and Land Use • Solar, Wind and Renewable Energy Lawyers | Attorneys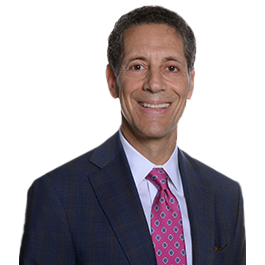 Overview
Alan has more than thirty-eight years of experience in complex litigation and counseling, concentrating in the areas of environmental law, insurance coverage and bad faith, and commercial litigation. He chairs the firm's Environmental and Energy Law practice and the Insurance Coverage and Bad Faith Litigation Practice.
Alan's environmental law practice has involved counseling, litigation and alternative dispute resolution of matters involving municipal, residual, and hazardous waste permitting and compliance, contribution and cost recovery actions under CERCLA and related state statutes, claims for natural resource damages, contamination from leaking underground storage tanks, air and water pollution regulatory permitting and enforcement actions, oil and gas drilling compliance and transactions, and real estate transactions involving contaminated and recycled industrial sites.
Alan's insurance law practice involves representing insurance companies in a wide array of coverage disputes, both before litigation and in court, arising out of commercial liability, property, medical professional and personal lines policies, including disputes over coverage for claims involving construction defects, exposure to toxic substances, product defects, major property losses, professional liability, infringement of intellectual property rights and violations of consumer protection laws.
Prior to entering private practice, Alan served as a trial attorney with the Environmental Enforcement Section, United States Department of Justice, and as an Assistant Counsel with the Pennsylvania Department of Environmental Resources. He is a frequent lecturer and author of materials for continuing legal education courses in the areas of environmental law and insurance coverage.
Education & Credentials
Education
George Washington University, J.D, Cum Laude
Washington University, B.A.
Bar Admissions
Commonwealth of Pennsylvania
U.S. District Court for the Western District of Pennsylvania
U.S. District Court for the Middle District of Pennsylvania
U.S. District Court for the Eastern District of Pennsylvania
U.S. Court of Appeals for the Third Circuits