Practice Areas
Cost-Effective Collaboration In Diverse Practice Areas
Houston Harbaugh is well known for its traditional strength in the fundamental areas of legal practice like business and corporate transactional law, litigation, estates and trusts, health care, employment and labor, ERISA, environmental, oil and gas, and intellectual property litigation and prosecution. The firm has also developed a strong, forward looking focus on legal issues that reflect the growing benefits and threats of a rapidly changing legal and business frontier due to high technology, AI and alternative energy. We provide corporate counsel to clients and litigate for them in cutting edge areas related to data breach, cybersecurity, computer fraud and abuse act, UAS/UAV drone law, trade secret theft, DTSALaw®, patent prosecution and infringement litigation, renewable energy, land use, employment restrictive covenants, and health care technology. Building Client Confidence™.
Learn More About Us - Building Client Confidence™
Why do clients respect and have confidence in Houston Harbaugh? Because of our well-established practice and our ability to build our client's own confidence. It's our reputation — we've been doing it for more than 40 years. It's relationships and responsiveness. We're a mid-sized firm with big firm resources, yet small enough to treat each of our clients like they matter. We ask why, and that drives us to do what we do in building our clients' confidence in us, and in themselves.
Houston Harbaugh extends congratulations to two attorneys, New WindowJake S. Oresick and New WindowTricia A. Martino, on their remarkable achievement in the New WindowAllegheny County Bar Association elections. Both have been elected to prestigious positions within the Judiciary Committee, showcasing their expertise, dedication, and commitment to the legal profession. Their success is not only a testament to their individual talents but also a reflection of the high caliber of attorneys at Houston Harbaugh. DRI – Lawyers Representing Business™. For more information about DRI, click here.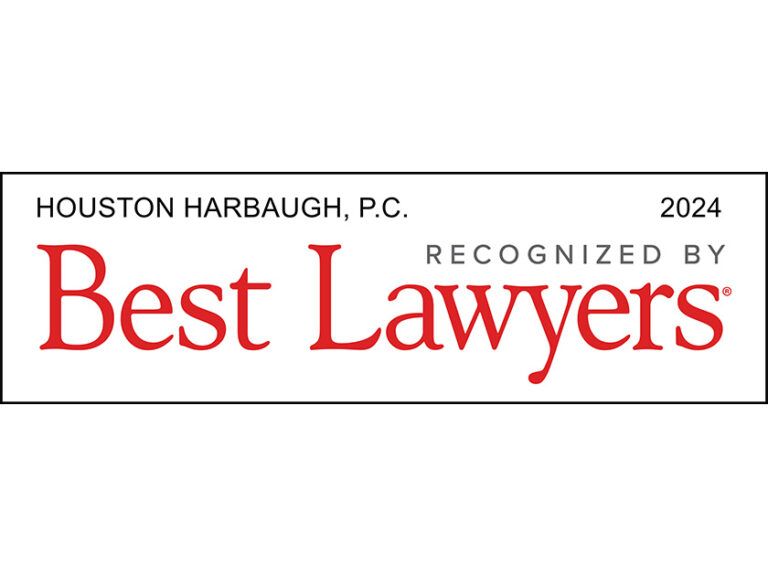 Cybersecurity and Data Breach Hotline
Click above to email the Chair of our response team Henry Sneath now: or call 1-833-511-2243.
Contact Us
"*" indicates required fields