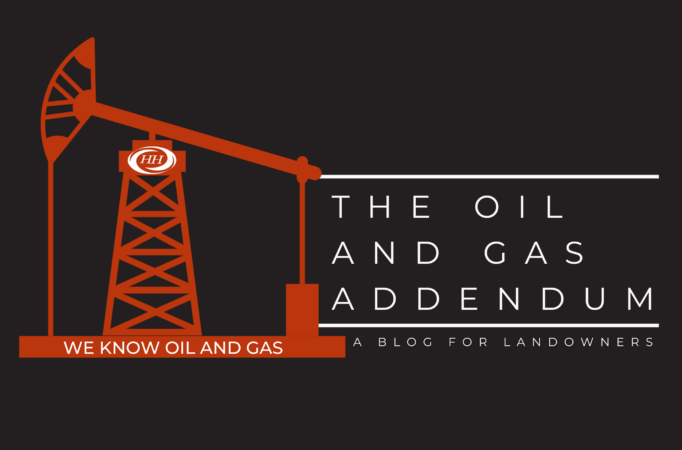 An Oil and Gas Blog for Landowners. The law of oil and gas here in Pennsylvania and throughout the Marcellus Shale region is complex and continues to evolve and change. If you own oil and gas rights, keeping up to date on these changes and trends is critical. The Oil and Gas Addendum is your resource for timely and informational articles on the latest developments in oil and gas law. Our oil and gas practice here at Houston Harbaugh is dedicated to protecting the interests of landowners and royalty owners. From new lease negotiations, to title disputes, to royalty litigation, we can help. We know oil and gas.
In an October 10, 2023, the United States District Court for the Middle District of Pennsylvania dismissed a gas driller's declaratory judgment lawsuit involving an oil and gas lease in the SWN Production Company, LLC v. Blue Beck, Ltd. Civil Action No. 22-cv-91 (M.D.Pa. October 10, 2023) case. This decision addresses an interesting question about when oil and gas claims are properly before courts for adjudication.
The SWN Production Company case has a fairly common foundation - an oil and gas lease royalty dispute. SWN Production Company ("SWN") was the lessee under an oil and gas lease (the "Subject Lease") with Blue Beck Ltd. ("Blue Beck") concerning a leasehold property in Susquehanna County, Pennsylvania. Believing that its royalties were being underpaid, Blue Beck sent several default notices to SWN. The parties met to attempt to resolve the issues, and some matters were resolved, but Blue Beck nonetheless continued to claim that SWN failed to make certain royalty payments due under the Subject Lease. Apparently of concern to SWN was Blue Beck's lack of a specific identification of why it believed that SWN was still underpaying royalties.
The Subject Lease contained a notice and dispute resolution procedure, allowing the lessee the opportunity to cure any alleged breaches. But, if the lessee did not cure a default in the time allowed under the Subject Lease, the lessor had the right to terminate the Subject Lease after providing 10 days notice to the lessee (if the default was not cured in that period).
With this backdrop, SWN filed a lawsuit seeking a declaratory judgment about the Subject Lease from the federal trial court. More specifically, SWN requested a declaration that:
(i) none of the purported Events of default exist or have not been cured; and (ii) the Lease's Section 26(b) & (c) cure period (30 days + 10 days) for an Event of Default requires disclosure of sufficient detail, including the alleged amount of underpayment, that would allow SWN Production the opportunity [to] cure; (iii) once the Lessor engaged in the Dispute Resolution process under the Lease, it was required to allow the 60-day period for resolution of disputes to run before it could send a Notice of an Event of Default; (iv) there is no 'occurrence' of an 'Event of Default' that would allow for forfeiture of the Lease until (a) the Lessor and Lessee agree that an Event of Default has occurred or (b) there has been a final judicial determination that an event of Default has occurred; and (v) the Lease's cure period does not begin to run until after the 'occurrence' of an 'Event of Default' has been (a) agreed to by the Lessor and Lessee or (b) determined to exist by a final judicial order.
Essentially, SWN asked the court for declarations of certain points under the Subject Lease in an apparent attempt to gain certainty regarding the dispute resolution process. The District Court declined and dismissed the case, concluding that it lacked jurisdiction to consider the issues that SWN presented.
The foundation of the District Court's decision was theory that federal courts have limited jurisdiction. There must be a "case" and "controversy" before the court, and it cannot issue advisory opinions. U.S. Cons. art. III Sec. 2; Lewis v. Continental Bank Corp., 494 U.S. 472, 477 (1990). The SWN Production Court observed that "[t]o satisfy Article III's case or controversy requirement, an action must present (1) a legal controversy that is real and not hypothetical, (2) a legal controversy that affects an individual in a concrete manner so as to provide the factual predicate for a reasoned adjudication, and (3) a legal controversy so as to sharpen the issues for judicial resolution." quoting Rhone-Poulenc Surfactants & Specialists, L.P. v. C.I.R., 249 F. 3d 175, 182 (3d. Cir. 2001).
The District Court concluded that SWN did not present a "ripe" case or controversy in its request for a declaration under the Subject Lease. The court seemed to focus on the fact that, while Blue Beck asserted a breach of the Subject Lease, Blue Beck had not actually threatened to terminate the Subject Lease. While the court noted that SWN took action in court to avoid lease termination, the District Court reasoned that there was no ripe dispute that would implicate the court's jurisdiction. The District Court reasoned:
"The parties here do not dispute that Plaintiff must pay Defendant royalties under the Lease; they only disagree on whether Plaintiff has done so correctly. Plaintiff is not faced with termination, for Defendant has not attempted to terminate or expressed an intention to do so.
Rather, the potential harm here remains contingent. It requires that Defendant choose to terminate, and that termination take effect after the ten-day cure period. Defendant has only given a notice of default, and termination is not the inevitable result of a notice of default. The parties may yet reach an understanding about the royalty payments, or Defendant may abandon this course. The facts here are simply not enough to demonstrate the likelihood of harm is sufficiently real and immediate to warrant a declaratory judgment. And, at this point, it cannot be said that the parties' interests are adverse, for they share the goal of profiting on the Lease."
[SWN Production at pp. 14-15]. This conclusion seems overly broad and raises interesting questions for both lessors and lessees under oil and gas leases.
In any lawsuit, parties may reach an understanding about its subject matter, so that, in and of itself, seems to be an insufficient explanation for why SWN's claim was dismissed. Likewise, in an oil and gas royalty dispute, a lessor and lessee share a goal of profiting on the lease - but that does not eliminate the existence of a bona fide legal dispute regarding royalty underpayments. Therefore, it seems that the thrust of the District Court's basis for dismissing the case was that SWN's requested relief was geared toward obtaining a declaration of rights involving termination of the Subject Lease - a point which Blue Beck apparently had not yet raised. This is even though Blue Beck was unclear as to the root of its claims that SWN breached the Subject Lease and SWN was apparently concerned about Blue Beck claiming termination of the Subject Lease under this uncertain backdrop.
The SWN Production decision shines a light on oil and gas lease dispute resolution provisions. Drillers often use "notice" and "opportunity to cure" lease provisions to slow down litigation by landowners. But, such clauses do not always work to drillers' benefit, because, as in SWN Production, they can thwart an attempt to gain certainty about the status of an ongoing dispute and its impact on the validity of a lease. Moreover, it is important to recognize that not every disagreement under a lease or desire for clarity in parties' relationships implicates courts' jurisdiction. SWN Production gives both drillers and landowners something to consider when framing disputes, seeking the intervention of courts to resolve those disputes, and even in crafting dispute resolution clauses during lease negotiations.
If you have a lease dispute or disagreement with an oil and gas driller, SWN Production highlights important considerations that guide how to obtain a resolution. Contact Houston Harbaugh oil and gas attorney Brendan A. O'Donnell at 412-288-2226 or odonnellba@hh-law.com.
About Us
Oil and gas development can present unique and complex issues that can be intimidating and challenging. At Houston Harbaugh, P.C., our oil and gas practice is dedicated to protecting the interests of landowners and royalty owners. From new lease negotiations to title disputes to royalty litigation, we can help. Whether you have two acres in Washington County or 5,000 acres in Lycoming County, our dedication and commitment remains the same.
We Represent Landowners in All Aspects of Oil and Gas Law
The oil and gas attorneys at Houston Harbaugh have broad experience in a wide array of oil and gas matters, and they have made it their mission to protect and preserve the landowner's interests in matters that include:
New lease negotiations
Pipeline right-of-way negotiations
Surface access agreements
Royalty audits
Tax and estate planning
Lease expiration claims
Curative title litigation
Water contamination claims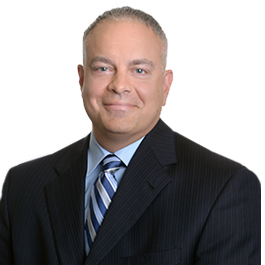 Robert Burnett - Practice Chair
Robert's practice is exclusively devoted to the representation of landowners and royalty owners in oil and gas matters. Robert is the Chair of the Houston Harbaugh's Oil & Gas Practice Group and represents landowners and royalty owners in a wide array of oil and gas matters throughout the Commonwealth of Pennsylvania. Robert assists landowners and royalty owners in the negotiation of new oil and gas leases as well as modifications to existing leases. Robert also negotiates surface use agreements and pipeline right-of-way agreements on behalf of landowners. Robert also advises and counsels clients on complex lease development and expiration issues, including the impact and effect of delay rental and shut-in clauses, as well as the implied covenants to develop and market oil and gas. Robert also represents landowners and royalty owners in disputes arising out of the calculation of production royalties and the deduction of post-production costs. Robert also assists landowners with oil and gas title issues and develops strategies to resolve and cure such title deficiencies. Robert also advises clients on the interplay between oil and gas leases and solar leases and assists clients throughout Pennsylvania in negotiating solar leases.
Brendan A. O'Donnell
Brendan O'Donnell is a highly qualified and experienced attorney in the Oil and Gas Law practice. He also practices in our Environmental and Energy Practice. Brendan represents landowners and royalty owners in a wide variety of matters, including litigation and trial work, and in the preparation and negotiation of:
Leases
Pipeline right of way agreements
Surface use agreements
Oil, gas and mineral conveyances