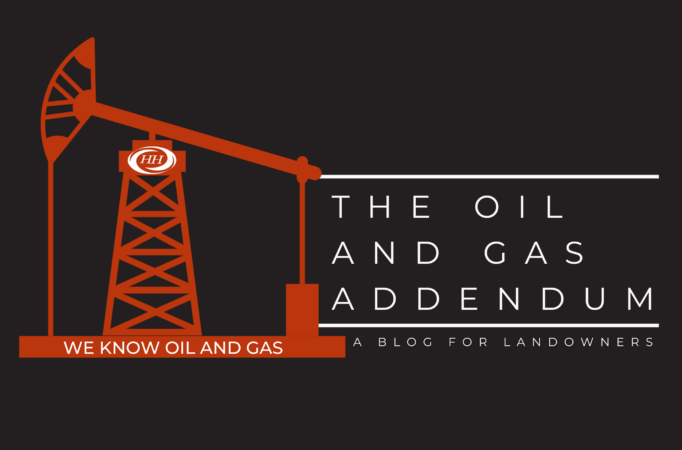 An Oil and Gas Blog for Landowners. The law of oil and gas here in Pennsylvania and throughout the Marcellus Shale region is complex and continues to evolve and change. If you own oil and gas rights, keeping up to date on these changes and trends is critical. The Oil and Gas Addendum is your resource for timely and informational articles on the latest developments in oil and gas law. Our oil and gas practice here at Houston Harbaugh is dedicated to protecting the interests of landowners and royalty owners. From new lease negotiations, to title disputes, to royalty litigation, we can help. We know oil and gas.
Many landowners in Pennsylvania signed oil and gas leases with "market enhancement" clauses. These clauses typically contain language that prohibits a driller from deducting post-production costs unless the driller can demonstrate that the purported costs "enhanced the value" of the gas and enabled the driller to receive a better price for the gas. Despite the general prohibition in these clauses, many royalty owners have discovered that post-production costs are always deducted from their royalties, with no demonstration that any value enhancement actually occurred. This is not what landowners were told when they originally signed the lease.
When drillers are asked for an explanation about how post-production costs such as "gathering" and "transportation" enhance the value of the gas stream, royalty owners are told that these movement costs allow the driller to "access" more diverse downstream markets and therefore obtain better pricing. The underlying theory is that the simple act of moving the gas to a remote market is, in fact, an enhancement. The drillers concede and acknowledge that the gathering and transportation costs do not change or alter the molecular structure or condition of the gas – the enhancement is purely an economic metric based on simply moving the gas further away. The recent record cold that plagued much of the mid-west may test the veracity of this explanation.
Natural Gas Intelligence reported on February 16, 2021, that the NGI Spot Gas National Average increased from $21.315 to $86.745. The publication stated that mid-day spot prices at Oneok Gas Transmission in Oklahoma were reported to average $918.625 per MMBTU and that mid-day spot pricing at the Houston Ship Channel had increased $238.835 to $400.00. Regardless of the numbers, record cold and the competition for gas between power generators and residential customers has made for a soaring gas market in the center of the country.
One would expect that every driller in the Marcellus region will be doing everything they can do to move as much of their gas to Texas, Oklahoma, and surrounding midwestern states in order to participate in this producer-friendly market. Demand is simply exceeding the available supply of gas. As a result, gas prices are soaring. Landowners with "Market Enhancement" clauses should carefully scrutinize the commodity pricing in their upcoming royalty statements and examine whether their gas was actually moved to these high-price spot markets to get better pricing. If the driller did not move gas into these soaring markets, the landowner should demand an explanation from the driller. Moreover, the landowner should question and challenge why the same "transportation" and "gathering" charges appear in their royalty statement despite the apparent failure to realize and access these midwestern markets. If the linchpin is "better" pricing, how can drillers credibly argue that the cost of moving gas to a lower-priced market is a legitimate enhancement cost? The authors suspect that most landowners will not see any change in their royalty statements in the next quarter- they will see the same deductions and the same flat pricing. This will certainly undercut and undermine the driller enhancement theory and should warrant greater scrutiny of their pricing and marketing practices.
About Us
Oil and gas development can present unique and complex issues that can be intimidating and challenging. At Houston Harbaugh, P.C., our oil and gas practice is dedicated to protecting the interests of landowners and royalty owners. From new lease negotiations to title disputes to royalty litigation, we can help. Whether you have two acres in Washington County or 5,000 acres in Lycoming County, our dedication and commitment remains the same.
We Represent Landowners in All Aspects of Oil and Gas Law
The oil and gas attorneys at Houston Harbaugh have broad experience in a wide array of oil and gas matters, and they have made it their mission to protect and preserve the landowner's interests in matters that include:
New lease negotiations
Pipeline right-of-way negotiations
Surface access agreements
Royalty audits
Tax and estate planning
Lease expiration claims
Curative title litigation
Water contamination claims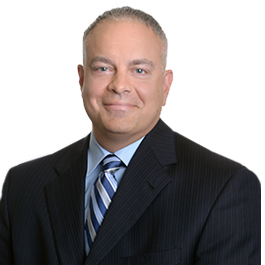 Robert Burnett - Practice Chair
Robert's practice is exclusively devoted to the representation of landowners and royalty owners in oil and gas matters. Robert is the Chair of the Houston Harbaugh's Oil & Gas Practice Group and represents landowners and royalty owners in a wide array of oil and gas matters throughout the Commonwealth of Pennsylvania. Robert assists landowners and royalty owners in the negotiation of new oil and gas leases as well as modifications to existing leases. Robert also negotiates surface use agreements and pipeline right-of-way agreements on behalf of landowners. Robert also advises and counsels clients on complex lease development and expiration issues, including the impact and effect of delay rental and shut-in clauses, as well as the implied covenants to develop and market oil and gas. Robert also represents landowners and royalty owners in disputes arising out of the calculation of production royalties and the deduction of post-production costs. Robert also assists landowners with oil and gas title issues and develops strategies to resolve and cure such title deficiencies. Robert also advises clients on the interplay between oil and gas leases and solar leases and assists clients throughout Pennsylvania in negotiating solar leases.
Brendan A. O'Donnell
Brendan O'Donnell is a highly qualified and experienced attorney in the Oil and Gas Law practice. He also practices in our Environmental and Energy Practice. Brendan represents landowners and royalty owners in a wide variety of matters, including litigation and trial work, and in the preparation and negotiation of:
Leases
Pipeline right of way agreements
Surface use agreements
Oil, gas and mineral conveyances