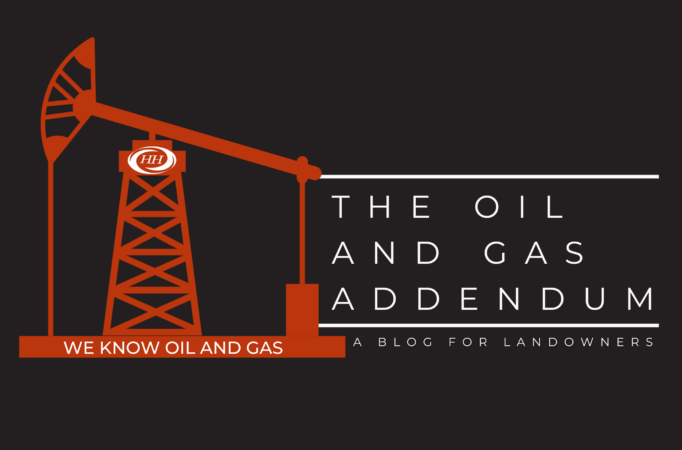 An Oil and Gas Blog for Landowners. The law of oil and gas here in Pennsylvania and throughout the Marcellus Shale region is complex and continues to evolve and change. If you own oil and gas rights, keeping up to date on these changes and trends is critical. The Oil and Gas Addendum is your resource for timely and informational articles on the latest developments in oil and gas law. Our oil and gas practice here at Houston Harbaugh is dedicated to protecting the interests of landowners and royalty owners. From new lease negotiations, to title disputes, to royalty litigation, we can help. We know oil and gas.
On March 8, 2021, the Pennsylvania Attorney General announced a settlement of the lawsuit filed against Chesapeake Energy Corporation that challenged several of Chesapeake's business practices. One of the announced points of settlement was that Chesapeake must stop offering leases that contain "market enhancement" clauses or "ready for sale or use" clauses to Pennsylvania landowners.
"Market enhancement" royalty clauses have many forms but generally prohibit post-production cost deductions from royalties unless those costs were incurred by the gas company to "enhance" the value of already marketable gas to attain better pricing. In theory, this seems reasonable to royalty owners. If the gas company will incur additional charges to get a better price for the gas, then it seems fair for the royalty owner to share in those costs because it will result in more money for the royalty owner. But, this is not always how drillers have used "market enhancement" royalty clauses. All too often, "market enhancement" provisions in leases are not even a speedbump in the way of drillers deducting all post-production costs.
Given Chesapeake's diminished position in Pennsylvania, its bankruptcy, and the overall state of the leasing market, it is unclear what effect this settlement between Chesapeake and the Pennsylvania Attorney General will have in the future. But, it should make royalty owners aware that the presence of a "market enhancement" royalty clause in a lease is not a guarantee that it will be followed.
Just weeks before the Pennsylvania Attorney General announced this settlement, record cold descended on Texas and other states in the central plains. The power grid failed and left millions without heat and other essentials. Gas prices skyrocketed in that region for several days. We suggested that the sky-high natural gas prices in Texas could be a marker for royalty owners to determine if their driller was actually working to enhance the value of gas in a previous article that can be found here.
Now is the time to take stock of any evidence of value enhancement. Royalty payments generally lag 1-2 months behind the month of production and sales. That means that royalty owners should have received royalties for February 2021 production. Do those royalty statements reflect the substantial pricing premiums that were available during that month? Do the royalty statements show how the driller did anything to enhance the value of gas? Are the types of deductions any different than past royalty statements?
Royalty owners should carefully review their leases and royalty statements to see if drillers are following any "market enhancement" royalty clauses and consult with experienced oil and gas counsel for further clarification.
About Us
Oil and gas development can present unique and complex issues that can be intimidating and challenging. At Houston Harbaugh, P.C., our oil and gas practice is dedicated to protecting the interests of landowners and royalty owners. From new lease negotiations to title disputes to royalty litigation, we can help. Whether you have two acres in Washington County or 5,000 acres in Lycoming County, our dedication and commitment remains the same.
We Represent Landowners in All Aspects of Oil and Gas Law
The oil and gas attorneys at Houston Harbaugh have broad experience in a wide array of oil and gas matters, and they have made it their mission to protect and preserve the landowner's interests in matters that include:
New lease negotiations
Pipeline right-of-way negotiations
Surface access agreements
Royalty audits
Tax and estate planning
Lease expiration claims
Curative title litigation
Water contamination claims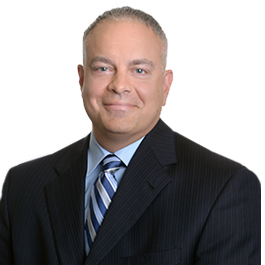 Robert Burnett - Practice Chair
Robert's practice is exclusively devoted to the representation of landowners and royalty owners in oil and gas matters. Robert is the Chair of the Houston Harbaugh's Oil & Gas Practice Group and represents landowners and royalty owners in a wide array of oil and gas matters throughout the Commonwealth of Pennsylvania. Robert assists landowners and royalty owners in the negotiation of new oil and gas leases as well as modifications to existing leases. Robert also negotiates surface use agreements and pipeline right-of-way agreements on behalf of landowners. Robert also advises and counsels clients on complex lease development and expiration issues, including the impact and effect of delay rental and shut-in clauses, as well as the implied covenants to develop and market oil and gas. Robert also represents landowners and royalty owners in disputes arising out of the calculation of production royalties and the deduction of post-production costs. Robert also assists landowners with oil and gas title issues and develops strategies to resolve and cure such title deficiencies. Robert also advises clients on the interplay between oil and gas leases and solar leases and assists clients throughout Pennsylvania in negotiating solar leases.
Brendan A. O'Donnell
Brendan O'Donnell is a highly qualified and experienced attorney in the Oil and Gas Law practice. He also practices in our Environmental and Energy Practice. Brendan represents landowners and royalty owners in a wide variety of matters, including litigation and trial work, and in the preparation and negotiation of:
Leases
Pipeline right of way agreements
Surface use agreements
Oil, gas and mineral conveyances