The lawyers at Houston Harbaugh have built a strong reputation over the past several decades representing insurance companies facing the full spectrum of complex legal challenges. No matter how big or critical the challenge, clients turn to the attorneys in Houston Harbaugh's Insurance Coverage and Bad Faith practice group for our legal and business insights.
On June 17, 2022, Houston Harbaugh obtained judgment on the pleadings for The Charter Oak Fire Insurance Company when the U.S. District Court for the Middle District of Pennsylvania held that the related prior acts clause in the public-entity employment-related practices liability coverage ("EPL") precluded coverage. Attorneys Alan S. Miller and Jake Oresick represented Charter Oak.
In Slaughter v. The Charter Oak Fire Ins. Co. (4:21-cv-1284), the City of Williamsport switched insurance carriers, from State National to Charter Oak, at the beginning of 2019. In 2021, the City was sued by Steven Helm, a lieutenant in its police department, who alleged that the City denied him promotions in retaliation for his prior lawsuits against the City filed in 2017 and 2018 seeking relief for violations of his First Amendment rights of association. Both Charter Oak and State National denied coverage for Helm's 2021 suit, and the City filed a declaratory judgment action.
Houston Harbaugh moved for judgment on the pleadings, arguing that there was no coverage under the Charter Oak policy for suits involving "related employment practice offenses" first brought prior to the coverage period. Houston Harbaugh argued that the 2021 suit alleged employment loss involving "related employment practices" was deemed to have been first brought against the City in the 2017 lawsuit and thus before the inception of the Charter Oak Policy. Chief Judge Matthew W. Brann agreed that "Helm's 2017 and 2018 suits qualify as 'related' to his 2021 claims," and granted Houston Harbaugh's motion for judgment on the pleadings. The court also entered judgment on the pleading for State National, but on other grounds.
Posted in:
About Us
We're committed to staying on top of the issues of today and tomorrow, such as the ever-changing landscape involving bad faith, cyber-insurance, and insurance for advanced technology sectors, artificial intelligence players, machine learning companies, and autonomous vehicle manufacturers and users.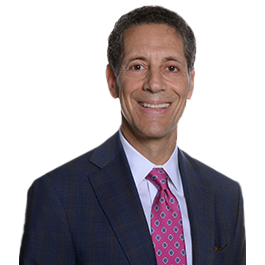 Alan S. Miller - Practice Chair
Alan has more than thirty-eight years of experience in complex litigation and counseling, concentrating in the areas of environmental law, insurance coverage and bad faith, and commercial litigation. He chairs the firm's Environmental and Energy Law practice and the Insurance Coverage and Bad Faith Litigation Practice.
Alan's environmental law practice has involved counseling, litigation and alternative dispute resolution of matters involving municipal, residual, and hazardous waste permitting and compliance, contribution and cost recovery actions under CERCLA and related state statutes, claims for natural resource damages, contamination from leaking underground storage tanks, air and water pollution regulatory permitting and enforcement actions, oil and gas drilling compliance and transactions, and real estate transactions involving contaminated and recycled industrial sites.