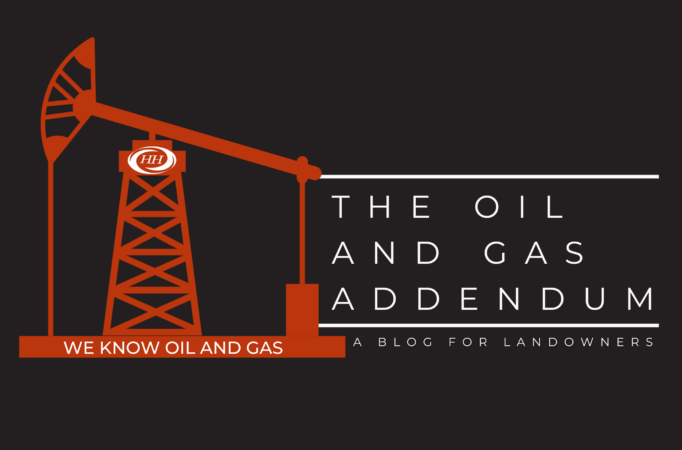 An Oil and Gas Blog for Landowners. The law of oil and gas here in Pennsylvania and throughout the Marcellus Shale region is complex and continues to evolve and change. If you own oil and gas rights, keeping up to date on these changes and trends is critical. The Oil and Gas Addendum is your resource for timely and informational articles on the latest developments in oil and gas law. Our oil and gas practice here at Houston Harbaugh is dedicated to protecting the interests of landowners and royalty owners. From new lease negotiations, to title disputes, to royalty litigation, we can help. We know oil and gas.
Years ago, Staples came out with its "easy" button as part of a marketing strategy. For Pennsylvania oil and gas owners, there are some straightforward things that should be as simple as hitting an "easy" button, like finding the boundaries of the production pool or unit that your property is included in. But, unfortunately for Pennsylvania oil and gas owners, finding a pooling and unitization map isn't as easy as it should be.
Many oil and gas owners first became familiar with pooling and unitization[1] when they received a pooling declaration or unit declaration involving their property a few days before their lease's primary term expired, along with a statement that drilling operations were ongoing within the boundaries of that pool or unit, therefore claiming to "hold" the lease in effect beyond its primary term. Identifying the boundaries of a drilling pool or unit is important because, with shale gas production, the focus of development moves from the individual parcel to the larger pool or unit.
"The purpose of unitization is to more efficiently capture underground oil and gas resources, which, by their nature, are not neatly divided between landowners on the surface." Chambers v. Chesapeake Appalachia, L.L.C., 359 F. Supp. 3d 268, 272–73 (M.D. Pa. 2019). "The primary legal consequence of pooling is that 'production and operations anywhere on the pooled unit are treated as if they have taken place on each tract within the unit.'" BPX Operating Co. v. Strickhausen, 629 S.W.3d 189, 192 (Tex. 2021) (quoting Key Equipment, Inc. v. Hegar, 435 S.W. 3d 794, 798 (Tex. 2014)).
So, generally speaking, any operations, drilling or production within the boundaries of a pool or unit will be attributed to the leasehold properties located within the boundaries of that pool or unit. It is fundamental that oil and gas owners be aware of the physical boundaries of the pool or unit that their property is part of. While many drillers prepare declarations that include pooling and unitization maps to show the boundaries, that is not always the case.
The presence of a pooling and unitization map as part of the declaration makes it "easy" for oil and gas owners to understand the geographic area that their property is included in. It makes it easier for oil and gas owners to investigate and confirm whether drilling activities were actually being conducted within that geographic area to potentially impact the term of their lease.
The pooling and unitization maps in declarations is particularly problematic for oil and gas owners whose leases contain "Pugh Clauses". A "Pugh Clause" is "calculated to prevent the holding of non-pooled acreage in [a lease] while certain portions of the lease acreage [are] being held under pooled arrangements." Tier 1 Res. Partners v. Delaware Basin Res. LLC, 633 S.W.3d 730, 739 (Tex. App. 2021) (quoting Shown v. Getty Oil Co., 645 S.W.2d 555, 560 (Tex. App.—San Antonio 1982, writ ref'd)). Without a pooling and unitization map as part of a unitization and pooling declaration, oil and gas owners with Pugh Clauses have no way of knowing "what" acreage is no longer subject to a lease.
Consider an oil and gas owner who leases 100 acres. The lease has a Pugh Clause, stipulating that an unpooled or non-unitized acreage will be automatically surrendered at the end of the lease's five year primary term. At the end of the primary term, only 73 acres of that leasehold are included in a pool or unit. But while thepooling or unitizationdeclaration identifies that 73 acres of the 100 acre property are included in the pool or unit, there is no pooling and unitization map, so the oil and gas owner has no idea which 27 acres are not in the unit and no longer subject to the lease. That could impede the oil and gas owner's ability to re-lease those 27 acres.
Requiring drillers to provide oil and gas owners with pooling and unitization maps to show the location of properties in development areas is not a novel concept. For example, Pennsylvania's infrequently (if ever) used "forced pooling" statute authorizes the Oil and Gas Conservation Commission to "enter an order establishing well spacing and drilling units of a specified and an approximate uniform size and shape for each pool." 58 P.S. § 407. To obtain this relief, a driller must, among other things, submit an application ". . . accompanied by a plat indicating latitude and longitude of the pool. . ." 58 P.S. § 407(1).
Oil and gas owners negotiating new leases may consider amending the pooling and unitization provision to require that, if the property is included in any pool or unit, that a pooling and unitization map be provided. Oil and gas owners who have leases in pools and units without publicly available maps should examine their leases with oil and gas counsel to see what recourse may be available.
---
[1] "Pooling" and "Unitization" are terms that are used interchangeably in Pennsylvania, but have separate meanings. "[P]ooling is the consolidation of separate oil and gas interests for the production of oil and gas through a single well to be operated by a single entity for the benefit of all of the interest owners." Kevin L. Colosimo & Daniel P. Craig, Compulsory Pooling and Unitization in the Marcellus Shale: Pennsylvania's Challenges and Opportunities, 83 Pa. B.A. Q. 47, 51–52 (2012). "Unitization" is "the coordination of multiple, separately operated wells for the purpose of efficiently achieving maximum production from a single reservoir of natural gas or oil." Id.
Posted in:
About Us
Oil and gas development can present unique and complex issues that can be intimidating and challenging. At Houston Harbaugh, P.C., our oil and gas practice is dedicated to protecting the interests of landowners and royalty owners. From new lease negotiations to title disputes to royalty litigation, we can help. Whether you have two acres in Washington County or 5,000 acres in Lycoming County, our dedication and commitment remains the same.
We Represent Landowners in All Aspects of Oil and Gas Law
The oil and gas attorneys at Houston Harbaugh have broad experience in a wide array of oil and gas matters, and they have made it their mission to protect and preserve the landowner's interests in matters that include:
New lease negotiations
Pipeline right-of-way negotiations
Surface access agreements
Royalty audits
Tax and estate planning
Lease expiration claims
Curative title litigation
Water contamination claims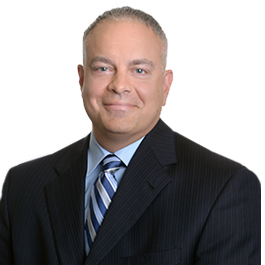 Robert Burnett - Practice Chair
Robert's practice is exclusively devoted to the representation of landowners and royalty owners in oil and gas matters. Robert is the Chair of the Houston Harbaugh's Oil & Gas Practice Group and represents landowners and royalty owners in a wide array of oil and gas matters throughout the Commonwealth of Pennsylvania. Robert assists landowners and royalty owners in the negotiation of new oil and gas leases as well as modifications to existing leases. Robert also negotiates surface use agreements and pipeline right-of-way agreements on behalf of landowners. Robert also advises and counsels clients on complex lease development and expiration issues, including the impact and effect of delay rental and shut-in clauses, as well as the implied covenants to develop and market oil and gas. Robert also represents landowners and royalty owners in disputes arising out of the calculation of production royalties and the deduction of post-production costs. Robert also assists landowners with oil and gas title issues and develops strategies to resolve and cure such title deficiencies. Robert also advises clients on the interplay between oil and gas leases and solar leases and assists clients throughout Pennsylvania in negotiating solar leases.
Brendan A. O'Donnell
Brendan O'Donnell is a highly qualified and experienced attorney in the Oil and Gas Law practice. He also practices in our Environmental and Energy Practice. Brendan represents landowners and royalty owners in a wide variety of matters, including litigation and trial work, and in the preparation and negotiation of:
Leases
Pipeline right of way agreements
Surface use agreements
Oil, gas and mineral conveyances