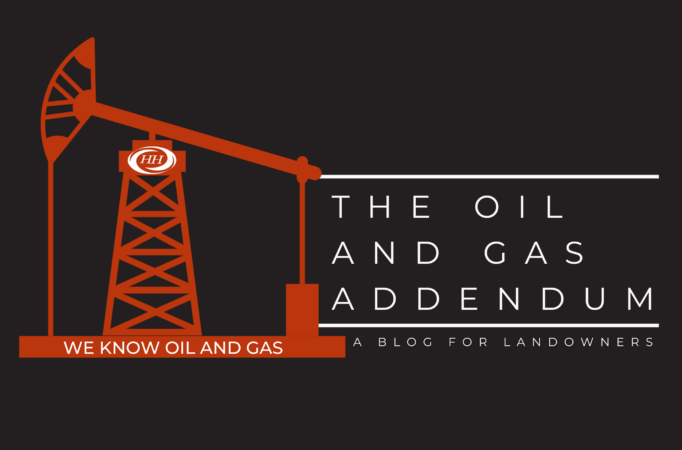 An Oil and Gas Blog for Landowners. The law of oil and gas here in Pennsylvania and throughout the Marcellus Shale region is complex and continues to evolve and change. If you own oil and gas rights, keeping up to date on these changes and trends is critical. The Oil and Gas Addendum is your resource for timely and informational articles on the latest developments in oil and gas law. Our oil and gas practice here at Houston Harbaugh is dedicated to protecting the interests of landowners and royalty owners. From new lease negotiations, to title disputes, to royalty litigation, we can help. We know oil and gas.
On January 22, 2020, the Pennsylvania Supreme Court issued a much-anticipated ruling in Briggs v. Southwestern Energy Production Company regarding the interplay between the "rule of capture" and subsurface trespass claims. Although the Supreme Court vacated the Superior Court decision in favor of the Briggs and remanded the case for further proceedings, the Supreme Court's Opinion is a "win" for landowners because it recognizes that the "rule of capture" does not automatically shield a driller from subsurface trespass liability.
The critical issue before the Pennsylvania Supreme Court in Briggs was whether the "rule of capture" allowed a driller to avoid liability if its hydraulic fracturing operations crossed property lines and drained hydrocarbons from neighboring lands. Given the importance of this issue to landowners across the Commonwealth, the Pennsylvania Chapter of the National Association of Royalty Owners ("PA NARO") engaged Robert J. Burnett of Houston Harbaugh to prepare and file a "friend of the court" brief in support of the Superior Court's opinion. A copy of the amicus curiae brief filed by Houston Harbaugh can be found here.
During the hydraulic fracturing process, sand and other materials ("proppants") are injected into the shale formations with high pressure fluids. When the rock is cracked and fractured, the proppants remain in place to keep these fractures and fissures open to allow gas to flow to the well bore. In the amicus curiae brief filed by Houston Harbaugh on behalf of NARO, it was stressed that the injection of these proppants into an un-leased subsurface estate is effectively the same thing as a well bore that physically invades another property – they are both man-made parts of a drilling operation that are designed and placed below ground to create a conduit for gas to move from high pressure (below ground) to low pressure (at the surface).
Ultimately, the Pennsylvania Supreme Court rendered its decision in Briggs based on what it saw as an overreach by the Pennsylvania Superior Court. The Supreme Court observed that:
". . . at least part of the Superior Court's opinion can reasonably be construed as setting forth a per se rule foreclosing application of the rule of capture in hydraulic fracturing scenarios . . . the [Superior Court] appears to have indicated that one litmus for whether the rule of capture applies is whether the defendant's gas extraction methodology relies only on the natural drainage of oil or gas within a conventional pool or reservoir, or whether instead those methods utilize some means of artificial stimulation to induce drainage."
The Supreme Court also concluded that the pleadings in the trial court did not clearly assert that there had been an actual physical intrusion into the Briggs' subsurface estate. Based on this, the Pennsylvania Supreme Court remanded the case back to the Superior Court for further proceedings.
The Supreme Court's decision is a measured and prudent approach to this important issue. In effect, the Briggs decision preserves the "rule of capture". If a well is located on property that the driller owns or leases, there is no liability for drainage if that well produces hydrocarbons from nearby properties. Just the same, if a well bore traverses into property that the driller does not own or lease, liability for the driller can arise. Crucially, the Briggs decision did not expand or change the "rule of capture" to immunize drillers from liability if their wells penetrate into un-leased land:
"…if there is such a physical invasion the rule of capture will not insulate a developer engaged in hydraulic fracturing from trespass liability."
See, Briggs (Justice Dougherty concurring opinion).
Rather than a per se rule one way or the other, the Briggs decision makes clear that "frac trespass" cases are to be decided on their individual facts and circumstances – notably, whether there is proof that the hydraulic fracturing process actually caused the placement of proppants in frac fissures located under an un-leased parcel. In this author's view, that is the best and most pragmatic approach. While Briggs makes clear that landowners will have the burden of demonstrating that there has been an actual physical intrusion into their subsurface estate, it is submitted that this has always been the law in Pennsylvania.
Although the Supreme Court remanded the matter, its decision in Briggs clarifies and confirms the status of subsurface trespass law in Pennsylvania – drillers do not enjoy blanket immunity from subsurface trespass claims under the guise of the "rule of capture". If the plaintiff-landowner can establish that the driller injected "proppants" into and under his un-leased land and that those same "proppants" allowed and facilitated the movement of hydrocarbons from frac fissures located under the landowner's land, the "rule of capture" will not operate as an automatic affirmative defense. As such, the Briggs opinion preserves and recognizes the ability of a landowner to assert a claim for subsurface trespass.
Posted in:
About Us
Oil and gas development can present unique and complex issues that can be intimidating and challenging. At Houston Harbaugh, P.C., our oil and gas practice is dedicated to protecting the interests of landowners and royalty owners. From new lease negotiations to title disputes to royalty litigation, we can help. Whether you have two acres in Washington County or 5,000 acres in Lycoming County, our dedication and commitment remains the same.
We Represent Landowners in All Aspects of Oil and Gas Law
The oil and gas attorneys at Houston Harbaugh have broad experience in a wide array of oil and gas matters, and they have made it their mission to protect and preserve the landowner's interests in matters that include:
New lease negotiations
Pipeline right-of-way negotiations
Surface access agreements
Royalty audits
Tax and estate planning
Lease expiration claims
Curative title litigation
Water contamination claims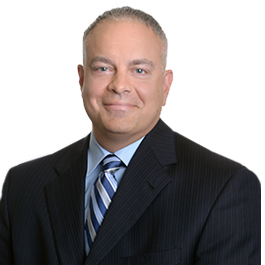 Robert Burnett - Practice Chair
Robert's practice is exclusively devoted to the representation of landowners and royalty owners in oil and gas matters. Robert is the Chair of the Houston Harbaugh's Oil & Gas Practice Group and represents landowners and royalty owners in a wide array of oil and gas matters throughout the Commonwealth of Pennsylvania. Robert assists landowners and royalty owners in the negotiation of new oil and gas leases as well as modifications to existing leases. Robert also negotiates surface use agreements and pipeline right-of-way agreements on behalf of landowners. Robert also advises and counsels clients on complex lease development and expiration issues, including the impact and effect of delay rental and shut-in clauses, as well as the implied covenants to develop and market oil and gas. Robert also represents landowners and royalty owners in disputes arising out of the calculation of production royalties and the deduction of post-production costs. Robert also assists landowners with oil and gas title issues and develops strategies to resolve and cure such title deficiencies. Robert also advises clients on the interplay between oil and gas leases and solar leases and assists clients throughout Pennsylvania in negotiating solar leases.
Brendan A. O'Donnell
Brendan O'Donnell is a highly qualified and experienced attorney in the Oil and Gas Law practice. He also practices in our Environmental and Energy Practice. Brendan represents landowners and royalty owners in a wide variety of matters, including litigation and trial work, and in the preparation and negotiation of:
Leases
Pipeline right of way agreements
Surface use agreements
Oil, gas and mineral conveyances