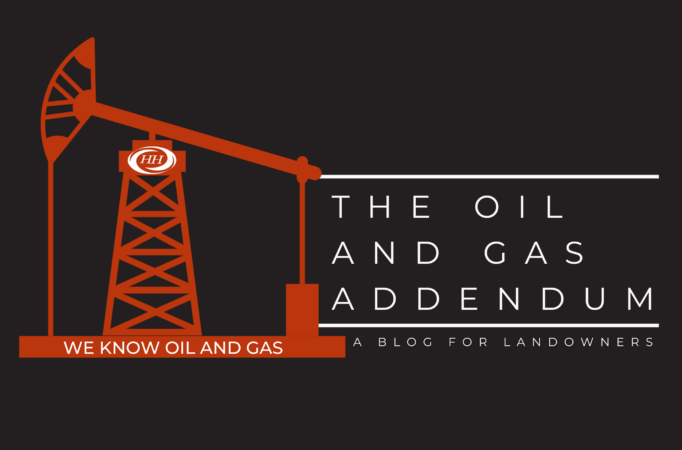 An Oil and Gas Blog for Landowners. The law of oil and gas here in Pennsylvania and throughout the Marcellus Shale region is complex and continues to evolve and change. If you own oil and gas rights, keeping up to date on these changes and trends is critical. The Oil and Gas Addendum is your resource for timely and informational articles on the latest developments in oil and gas law. Our oil and gas practice here at Houston Harbaugh is dedicated to protecting the interests of landowners and royalty owners. From new lease negotiations, to title disputes, to royalty litigation, we can help. We know oil and gas.
In Commonwealth v. Seneca Resources Corporation, 2014 LEXIS 608 (Pa. Commw. Ct., October 6, 2014), the Commonwealth Court of Pennsylvania revisited the Pennsylvania Gaming Commission's ("Commission") complaint that alleged that although Seneca Resources Corporation ("Seneca") possessed the rights to oil and gas under certain parcels of land owned by the Commission, the language in one of the deeds gave permission to Seneca to extract oil and gas only using methods that existed in 1928. In its January 2014 opinion Commonwealth Court resolved some issues from the complaint but continued the case on the sole issue of whether Seneca's hydraulic fracturing extraction methods were restricted by the language of the 1928 deed.
The present decision addresses Seneca's summary judgment motion seeking to dismiss the complaint. The Court notes that neither party engaged in discovery and that neither party provided any extrinsic evidence that might explain the language of the 1928 deed. With respect to the extraction methods that existing in 1929, Seneca did provide one article discussing a historical method of well creation using torpedoes, and the Commission provided affidavits from industry professionals stating that current hydraulic fracturing technology did not begin until 1947.
Ultimately, the Court concluded that the 1928 deed did not prevent Seneca from horizontally extracting its oil and gas from beneath the Commission's property from adjacent land. This would allow the Commission to protect its surface rights in accordance with case law that permits those with the right to remove subsurface minerals to enter and make reasonable use of the surface to retrieve the minerals. See Chartiers Block Coal Co. v. Mellon, 25 A. 579 (Pa. 1893). However, the Court partially denied Seneca's summary judgment motion and allowed the case to proceed on whether the 1928 deed restricted Seneca's oil and gas extraction methods from the surface of the Commission's property.
Posted in:
About Us
Oil and gas development can present unique and complex issues that can be intimidating and challenging. At Houston Harbaugh, P.C., our oil and gas practice is dedicated to protecting the interests of landowners and royalty owners. From new lease negotiations to title disputes to royalty litigation, we can help. Whether you have two acres in Washington County or 5,000 acres in Lycoming County, our dedication and commitment remains the same.
We Represent Landowners in All Aspects of Oil and Gas Law
The oil and gas attorneys at Houston Harbaugh have broad experience in a wide array of oil and gas matters, and they have made it their mission to protect and preserve the landowner's interests in matters that include:
New lease negotiations
Pipeline right-of-way negotiations
Surface access agreements
Royalty audits
Tax and estate planning
Lease expiration claims
Curative title litigation
Water contamination claims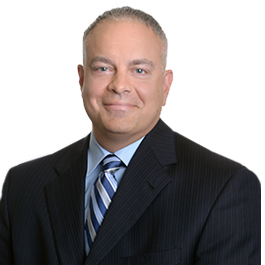 Robert Burnett - Practice Chair
Robert's practice is exclusively devoted to the representation of landowners and royalty owners in oil and gas matters. Robert is the Chair of the Houston Harbaugh's Oil & Gas Practice Group and represents landowners and royalty owners in a wide array of oil and gas matters throughout the Commonwealth of Pennsylvania. Robert assists landowners and royalty owners in the negotiation of new oil and gas leases as well as modifications to existing leases. Robert also negotiates surface use agreements and pipeline right-of-way agreements on behalf of landowners. Robert also advises and counsels clients on complex lease development and expiration issues, including the impact and effect of delay rental and shut-in clauses, as well as the implied covenants to develop and market oil and gas. Robert also represents landowners and royalty owners in disputes arising out of the calculation of production royalties and the deduction of post-production costs. Robert also assists landowners with oil and gas title issues and develops strategies to resolve and cure such title deficiencies. Robert also advises clients on the interplay between oil and gas leases and solar leases and assists clients throughout Pennsylvania in negotiating solar leases.
Brendan A. O'Donnell
Brendan O'Donnell is a highly qualified and experienced attorney in the Oil and Gas Law practice. He also practices in our Environmental and Energy Practice. Brendan represents landowners and royalty owners in a wide variety of matters, including litigation and trial work, and in the preparation and negotiation of:
Leases
Pipeline right of way agreements
Surface use agreements
Oil, gas and mineral conveyances