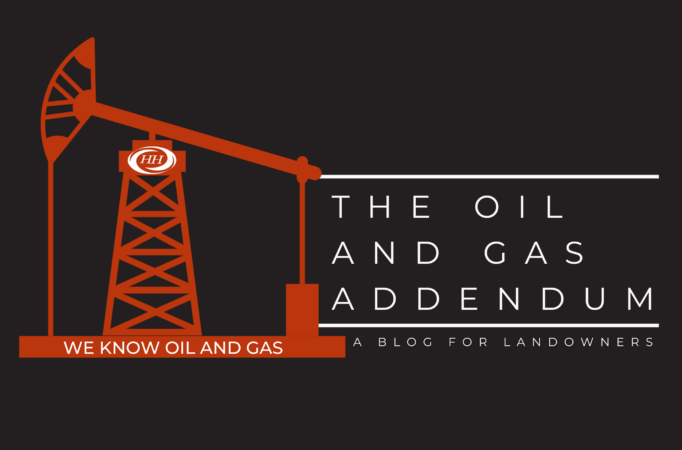 An Oil and Gas Blog for Landowners. The law of oil and gas here in Pennsylvania and throughout the Marcellus Shale region is complex and continues to evolve and change. If you own oil and gas rights, keeping up to date on these changes and trends is critical. The Oil and Gas Addendum is your resource for timely and informational articles on the latest developments in oil and gas law. Our oil and gas practice here at Houston Harbaugh is dedicated to protecting the interests of landowners and royalty owners. From new lease negotiations, to title disputes, to royalty litigation, we can help. We know oil and gas.
The meteoric development of the Marcellus Shale is staggering. Since 2004, nearly 7,800 unconventional gas wells have been drilled throughout Pennsylvania. One of the stark realities of this unprecedented growth is that pipeline capacity has not kept pace. There are more active wells than active pipelines. In short, there are not enough pipelines to move the gas downstream to necessary processing centers or distribution points. As such, acreage available for pipeline rights-of way has become premium.
Pipeline operators can obtain rights-of-way by entering into leases or voluntary agreements with landowners, or by taking properties through eminent domain proceedings. Interstate pipelines are governed by the Natural Gas Act, which gives the Federal Energy Regulatory Commission the power to issue a certificate of public convenience to operators, who may then condemn property through eminent domain.
This power applies to transmission lines only, not gathering lines. Some, but not all, intrastate pipelines are regulated by the Pennsylvania Public Utility Commission. Some pipeline operators have tried to obtain public utility status with the PUC in order to condemn property to install gathering lines.
A recent decision may signal the end of this trend, as opposition continues to mount against attempts by pipeline operators to style themselves as public utilities to take advantage of special legal rights and powers. Recently, a panel of administrative judges, in Petition of Sunoco Pipeline, Pennsylvania Public Utility Commission Docket No. P-2014- 2411966 (July 23, 2014), recommended that the PUC deny a petition by Sunoco Pipeline L.P. for public utility status, dealing a setback to the industry giant in its attempt to construct its Mariner East pipeline.
Sunoco's proposed pipeline would originate just south of Pittsburgh and terminate 300 miles east in Claymont, Del. Most of the infrastructure is already in place, having been used to transport gasoline, diesel fuel and heating oil across Pennsylvania.
With the rapid growth of Pennsylvania's Marcellus Shale industry, Sunoco has been seeking to repurpose the pipeline to transport natural gas and associated natural gas liquids (NGLs). To this end, Sunoco plans to construct 31 buildings to house pump and valve stations along the pipeline's route. Sunoco petitioned the PUC to be granted public utility status, which would make these buildings exempt from any local zoning ordinances and help Sunoco complete the pipeline sooner.
To grant public utility status, the PUC must issue a certificate of public convenience if it determines that the service to be offered is necessary or proper for the public's welfare or convenience. Sunoco contended that the new buildings would enhance Sunoco's ability to provide interstate transportation of ethane and propane, consistent with the basis on which Sunoco was previously granted a certificate of public convenience. But opponents contended that Sunoco's repurposed pipeline will not provide a public utility service because it will not benefit the public.
In recommending that Sunoco's petition be denied, the administrative judges noted that Sunoco is regulated by FERC not as a public utility, but as a common carrier of NGLs, which was inconsistent with Sunoco's petition. The administrative judges also rejected Sunoco's argument that repurposing the pipeline would serve the public. Specifically, Sunoco failed to show which members of the public would be the end-user customers of the pipeline services, and, in fact, according to the judges, the pipeline appeared to be private in nature, benefiting primarily the third-party storage facilities or distribution terminals to which the NGLs would be shipped after reaching the pipeline's terminus in Delaware. As such, the judges determined that the buildings that Sunoco intends to construct along the pipeline's route will not provide a public utility service, and are thus not exempt from local zoning ordinances.
This case builds on the momentum against pipeline operators seeking to exploit the powers typically reserved for public utilities. Earlier this year, a York County judge dealt a blow to Sunoco's plans for its Mariner East II pipeline. Sunoco had attempted to use eminent domain powers and survey rights as a purported public utility, but was challenged by landowners.
In denying Sunoco's request, the judge in Sunoco Pipeline v. Loper, No. 2013-SU-4518-05 (C.P. York Feb. 24, 2014), ruled that Sunoco was a common carrier— not a public utility—and could not therefore take advantage of powers reserved to public utilities. In that case, the court also found persuasive the fact that Sunoco was regulated by FERC as a common carrier, rather than as a public utility.
This more recent setback for Sunoco echoes a case from 2012, Application of Peregrine Keystone Gas Pipeline, Pennsylvania Public Utility Commission Docket No. A-2010-2200201 (Nov. 22, 2010), in which an administrative law judge recommended that the PUC find that Peregrine Keystone Gas Pipeline LLC's proposal to construct a natural gas gathering and transportation pipeline in Susquehanna County did not qualify as a public utility service because it would serve only certain parties within the natural gas industry and not the public as a whole.
To be sure, this decision by the administrative law judges is only a recommendation that the PUC deny Sunoco's petition, so the fate of Sunoco's Mariner East pipeline now heads to the PUC itself, which is scheduled to consider the parties' positions later in August. For now, this case represents a victory for landowners and opponents of industry expansion. If the administrative judges' recommendation is accepted by the PUC, Sunoco will have to ensure that its pipeline complies with local zoning ordinances.
In the larger picture, this case flashes yet another signal to pipeline operators that improper attempts to invoke the expansive powers afforded to public utilities will be denied. This will help level the playing field with landowners, who should no longer be bullied into surrendering significant property rights and valuable acreage when threatened by a pipeline operator armed with purported eminent domain powers. As such, counsel for landowners and other entities potentially affected by pipeline construction must be mindful of attempts by operators to seek public utility status for projects that may not warrant that designation.
Counsel should carefully scrutinize the nature and purpose of the proposed project and challenge the operator's authority for seeking public utility status if appropriate. For their part, landowners who receive correspondence from industry players referencing public utility status should contact an attorney, especially if the correspondence threatens eminent domain or otherwise aims to erode the landowner's rights.
About Us
Oil and gas development can present unique and complex issues that can be intimidating and challenging. At Houston Harbaugh, P.C., our oil and gas practice is dedicated to protecting the interests of landowners and royalty owners. From new lease negotiations to title disputes to royalty litigation, we can help. Whether you have two acres in Washington County or 5,000 acres in Lycoming County, our dedication and commitment remains the same.
We Represent Landowners in All Aspects of Oil and Gas Law
The oil and gas attorneys at Houston Harbaugh have broad experience in a wide array of oil and gas matters, and they have made it their mission to protect and preserve the landowner's interests in matters that include:
New lease negotiations
Pipeline right-of-way negotiations
Surface access agreements
Royalty audits
Tax and estate planning
Lease expiration claims
Curative title litigation
Water contamination claims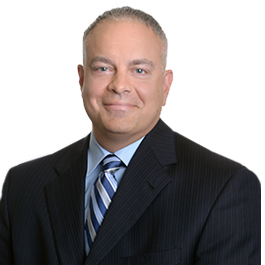 Robert Burnett - Practice Chair
Robert's practice is exclusively devoted to the representation of landowners and royalty owners in oil and gas matters. Robert is the Chair of the Houston Harbaugh's Oil & Gas Practice Group and represents landowners and royalty owners in a wide array of oil and gas matters throughout the Commonwealth of Pennsylvania. Robert assists landowners and royalty owners in the negotiation of new oil and gas leases as well as modifications to existing leases. Robert also negotiates surface use agreements and pipeline right-of-way agreements on behalf of landowners. Robert also advises and counsels clients on complex lease development and expiration issues, including the impact and effect of delay rental and shut-in clauses, as well as the implied covenants to develop and market oil and gas. Robert also represents landowners and royalty owners in disputes arising out of the calculation of production royalties and the deduction of post-production costs. Robert also assists landowners with oil and gas title issues and develops strategies to resolve and cure such title deficiencies. Robert also advises clients on the interplay between oil and gas leases and solar leases and assists clients throughout Pennsylvania in negotiating solar leases.
Brendan A. O'Donnell
Brendan O'Donnell is a highly qualified and experienced attorney in the Oil and Gas Law practice. He also practices in our Environmental and Energy Practice. Brendan represents landowners and royalty owners in a wide variety of matters, including litigation and trial work, and in the preparation and negotiation of:
Leases
Pipeline right of way agreements
Surface use agreements
Oil, gas and mineral conveyances