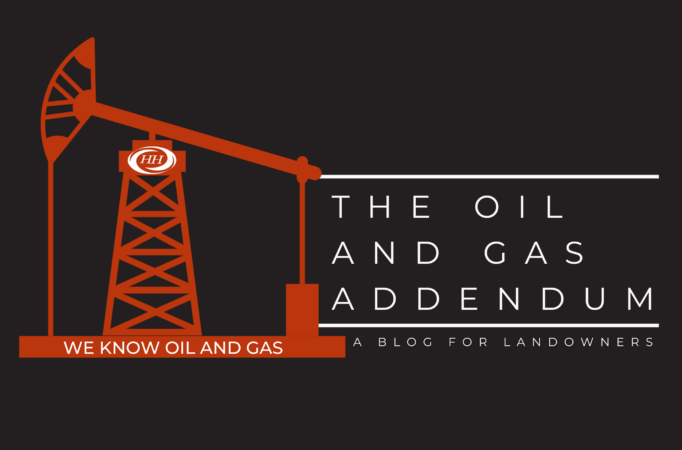 An Oil and Gas Blog for Landowners. The law of oil and gas here in Pennsylvania and throughout the Marcellus Shale region is complex and continues to evolve and change. If you own oil and gas rights, keeping up to date on these changes and trends is critical. The Oil and Gas Addendum is your resource for timely and informational articles on the latest developments in oil and gas law. Our oil and gas practice here at Houston Harbaugh is dedicated to protecting the interests of landowners and royalty owners. From new lease negotiations, to title disputes, to royalty litigation, we can help. We know oil and gas.
In a recent decision, the Washington County Court of Common Pleas granted a landowner's request to terminate a ninety-one year old oil/gas lease due to non-production. In Wilson v. Equitable Gas Company, (No. 2009-6503 Washington County, August 31, 2011), the trial court held that a five-year gap in production was sufficient to automatically terminate the lease. As explained below, this decision could impact hundreds of non-producing leases across the Commonwealth.
The facts of the Wilson case are very common to many landowners in Pennsylvania. The Wilson family purchased a 197 acre farm in Amwell Township, Washington County in the late 1980's. The farm was subject to an old gas lease originally signed back in 1920 ("1920 Lease"). At the time the Wilsons bought the farm, there was a single, shallow well on the property that produced modest royalties. No gas, however, was produced between 2001 and 2006. Production was restored in 2006. In 2009, the Wilsons brought suit seeking cancellation of the 1920 Lease due to the complete cessation of production between 2001 and 2006. Interestingly, the well was producing gas at the time the suit was filed.
The 1920 Lease contained a typical habendum clause with a ten (10) year primary term. Following expiration of the ten (10) year primary term, the 1920 Lease would remain in effect "as long thereafter as oil or gas, or either of them, is produced from said land by the said party of the second part…" The Wilsons contended that the moment production ceased in 2001, the 1920 Lease automatically converted to a "tenancy at will" which they could terminate at any time. The trial court agreed and opined that:
"[T]he first question the Court must decide is whether there has been a time, after the primary term of ten years, when gas production ceased, and the answer is uncontroversially yes. No gas was produced from this well from 2001 through July 31, 2006. the Lease continues as long as gas is produced. The Court finds that when gas is not produced, the Lease converts to a tenancy at will automatically…"
(See, Wilson v. Equitable Gas Co., p. 4). The Court further observed that a "tenancy at will" can be terminated at any time by the landowner and that the Wilsons were well within their rights to now terminate the 1920 Lease. As such, the Court granted the Wilsons' Motion for Summary Judgment and declared that the 1920 Lease was "terminated and no longer valid."
Pennsylvania has long frowned upon the practice of holding acreage with a non-producing lease. See, McKnight v. Manufacturers Natural Gas, Co., 23 A. 164, 166 (Pa. 1892) ("The defendant cannot hold the premises and refuse to operate them"); Brown v. Haight, 255 A.2d 508, 511 (Pa. 1969) ("…in 1947 when oil and gas were not produced in paying quantities, the grantee's fee interest terminated automatically…"); Jacobs v. CNG Transmission Corp., 772 A.2d 445 (Pa. 2001) ("…the lessee has an affirmative obligation to enter to develop and to produce the oil and gas or terminate the landowner's contractual obligations…"); Hite v. Falcon Partners, 2011 WL 9632 (January 4, 2011) ("…when that primary term ended and Falcon failed to commence production, the agreements expired"). In Wilson, the trial court reaffirmed this long-standing policy. Absent an appropriate savings clause in the lease itself, periods of non-production during the secondary term will likely automatically terminate the lease. Landowners and gas producers alike must carefully review their respective leases when confronted with any cessation of production during the secondary term. As the Wilson decision illuminates, simply restoring production may not be enough to save a previously non-producing lease.
About Us
Oil and gas development can present unique and complex issues that can be intimidating and challenging. At Houston Harbaugh, P.C., our oil and gas practice is dedicated to protecting the interests of landowners and royalty owners. From new lease negotiations to title disputes to royalty litigation, we can help. Whether you have two acres in Washington County or 5,000 acres in Lycoming County, our dedication and commitment remains the same.
We Represent Landowners in All Aspects of Oil and Gas Law
The oil and gas attorneys at Houston Harbaugh have broad experience in a wide array of oil and gas matters, and they have made it their mission to protect and preserve the landowner's interests in matters that include:
New lease negotiations
Pipeline right-of-way negotiations
Surface access agreements
Royalty audits
Tax and estate planning
Lease expiration claims
Curative title litigation
Water contamination claims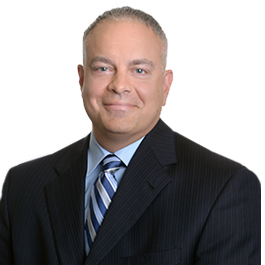 Robert Burnett - Practice Chair
Robert's practice is exclusively devoted to the representation of landowners and royalty owners in oil and gas matters. Robert is the Chair of the Houston Harbaugh's Oil & Gas Practice Group and represents landowners and royalty owners in a wide array of oil and gas matters throughout the Commonwealth of Pennsylvania. Robert assists landowners and royalty owners in the negotiation of new oil and gas leases as well as modifications to existing leases. Robert also negotiates surface use agreements and pipeline right-of-way agreements on behalf of landowners. Robert also advises and counsels clients on complex lease development and expiration issues, including the impact and effect of delay rental and shut-in clauses, as well as the implied covenants to develop and market oil and gas. Robert also represents landowners and royalty owners in disputes arising out of the calculation of production royalties and the deduction of post-production costs. Robert also assists landowners with oil and gas title issues and develops strategies to resolve and cure such title deficiencies. Robert also advises clients on the interplay between oil and gas leases and solar leases and assists clients throughout Pennsylvania in negotiating solar leases.
Brendan A. O'Donnell
Brendan O'Donnell is a highly qualified and experienced attorney in the Oil and Gas Law practice. He also practices in our Environmental and Energy Practice. Brendan represents landowners and royalty owners in a wide variety of matters, including litigation and trial work, and in the preparation and negotiation of:
Leases
Pipeline right of way agreements
Surface use agreements
Oil, gas and mineral conveyances