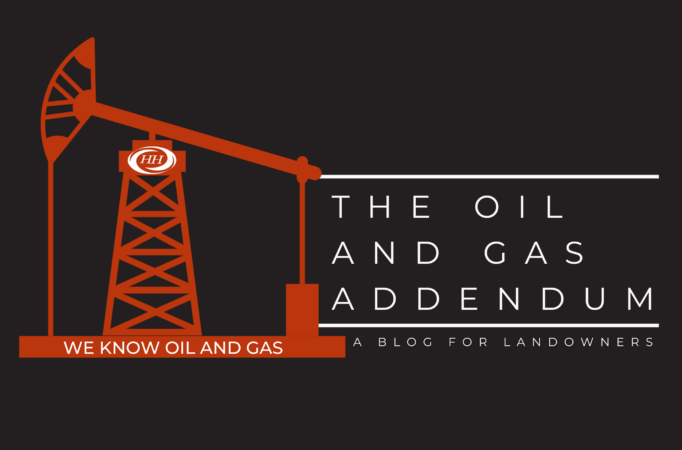 An Oil and Gas Blog for Landowners. The law of oil and gas here in Pennsylvania and throughout the Marcellus Shale region is complex and continues to evolve and change. If you own oil and gas rights, keeping up to date on these changes and trends is critical. The Oil and Gas Addendum is your resource for timely and informational articles on the latest developments in oil and gas law. Our oil and gas practice here at Houston Harbaugh is dedicated to protecting the interests of landowners and royalty owners. From new lease negotiations, to title disputes, to royalty litigation, we can help. We know oil and gas.
Pressure continues to mount on the Chinese economy as fears of the coronavirus mount. Though the Chinese government has taken steps to halt the spread of the virus, the impact of the virus is widespread, marked by decreased trade and commerce and citizens fearful of contracting the virus.
Against this backdrop, it was recently reported that the China National Offshore Oil Corporation (CNOOC) declared a force majeure and stated that it would not take certain deliveries of liquefied natural gas (LNG). It appears that the reason for the declared force majeure was the impact of the coronavirus within China. A force majeure is defined as "an event or effect that can be neither anticipated nor controlled. The term includes both acts of nature and acts of people". Almost all oil and gas leases executed in recent years include force majeure provisions – which have varying degrees of breadth.
Whether CNOOC had the contract right to declare a force majeure seems beside the point. The significance here is that CNOOC declared a force majeure in the first place. Depressed economic activity in China, lax demand worldwide, and a lack of deep winter cold in the United States have combined with relatively high production rates to send natural gas, LNG and oil prices lower in the beginning of the year.
This cycle cannot continue indefinitely – something has to change. But, what will it be? Could it be that the CNOOC LNG import force majeure declaration has a ripple effect throughout the gas industry, going all the way back to producers? Could drillers use a force majeure declaration in an effort to turn off the spigot to see if prices recover in the current marketplace? It is not out of the realm of possibility now that a coronavirus related force majeure has been declared.
For oil & gas royalty owners, it may be a good time to review your lease to see what it says about force majeure.
Posted in:
About Us
Oil and gas development can present unique and complex issues that can be intimidating and challenging. At Houston Harbaugh, P.C., our oil and gas practice is dedicated to protecting the interests of landowners and royalty owners. From new lease negotiations to title disputes to royalty litigation, we can help. Whether you have two acres in Washington County or 5,000 acres in Lycoming County, our dedication and commitment remains the same.
We Represent Landowners in All Aspects of Oil and Gas Law
The oil and gas attorneys at Houston Harbaugh have broad experience in a wide array of oil and gas matters, and they have made it their mission to protect and preserve the landowner's interests in matters that include:
New lease negotiations
Pipeline right-of-way negotiations
Surface access agreements
Royalty audits
Tax and estate planning
Lease expiration claims
Curative title litigation
Water contamination claims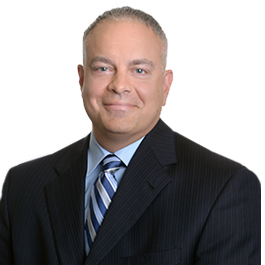 Robert Burnett - Practice Chair
Robert's practice is exclusively devoted to the representation of landowners and royalty owners in oil and gas matters. Robert is the Chair of the Houston Harbaugh's Oil & Gas Practice Group and represents landowners and royalty owners in a wide array of oil and gas matters throughout the Commonwealth of Pennsylvania. Robert assists landowners and royalty owners in the negotiation of new oil and gas leases as well as modifications to existing leases. Robert also negotiates surface use agreements and pipeline right-of-way agreements on behalf of landowners. Robert also advises and counsels clients on complex lease development and expiration issues, including the impact and effect of delay rental and shut-in clauses, as well as the implied covenants to develop and market oil and gas. Robert also represents landowners and royalty owners in disputes arising out of the calculation of production royalties and the deduction of post-production costs. Robert also assists landowners with oil and gas title issues and develops strategies to resolve and cure such title deficiencies. Robert also advises clients on the interplay between oil and gas leases and solar leases and assists clients throughout Pennsylvania in negotiating solar leases.
Brendan A. O'Donnell
Brendan O'Donnell is a highly qualified and experienced attorney in the Oil and Gas Law practice. He also practices in our Environmental and Energy Practice. Brendan represents landowners and royalty owners in a wide variety of matters, including litigation and trial work, and in the preparation and negotiation of:
Leases
Pipeline right of way agreements
Surface use agreements
Oil, gas and mineral conveyances