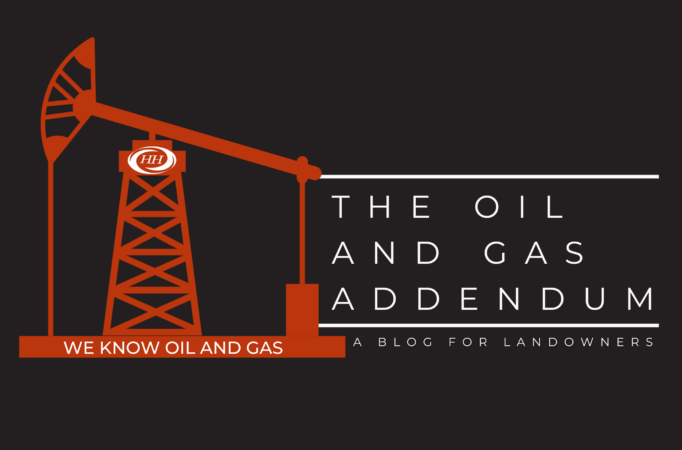 An Oil and Gas Blog for Landowners. The law of oil and gas here in Pennsylvania and throughout the Marcellus Shale region is complex and continues to evolve and change. If you own oil and gas rights, keeping up to date on these changes and trends is critical. The Oil and Gas Addendum is your resource for timely and informational articles on the latest developments in oil and gas law. Our oil and gas practice here at Houston Harbaugh is dedicated to protecting the interests of landowners and royalty owners. From new lease negotiations, to title disputes, to royalty litigation, we can help. We know oil and gas.
A Possible Blueprint for Landowners Challenging Pipeline Companies
Landowners in Kentucky may be emboldened by a recent decision by the Kentucky Court of Appeals that rejected an attempt by Bluegrass Pipeline Co. to obtain public utility status that would allow it to acquire easements pursuant to eminent domain. While this decision largely echoes that of the York County Court of Common Pleas rendered in February 2014 in Sunoco Pipeline LP v. Loper, (C.P. York Feb 24, 2014), Pennsylvania law continues to be somewhat unsettled on the subject.
The classification of pipeline operators in this context is of great significance, as it directly impacts their ability to potentially avoid negotiating pipeline rights of way with individual landowners and instead, essentially, take the property through eminent domain. Furthermore, public utility status may also allow the operator to seek exemptions from local zoning ordinances. Operator status is a growing issue in Pennsylvania, where it is expected that as many as 25,000 miles of gathering lines and another 4,000 to 5,000 miles of midstream and transmission lines will be built over the next decade.
In Bluegrass Pipeline v. Kentuckians United to Restrain Eminent Domain, (Ky. Ct. App. May 22, 2015), Kentuckians United to Restrain Eminent Domain, or KURED, was a nonprofit entity under the laws of Kentucky organized to "protect Kentuckians from the threat of and attempts to exercise eminent domain by entities not in the public service to Kentuckians." Among KURED's members was Penny Greathouse, a Kentucky landowner whose property was located along the initial path of the proposed Bluegrass Pipeline. The proposed pipeline would carry natural gas liquids from the Marcellus and Utica shale formations in Pennsylvania, West Virginia and Ohio to the Gulf of Mexico. Greathouse had been approached by representatives of Bluegrass about the placement of the pipeline and had been repeatedly told by its representatives that the company would invoke its right of eminent domain if necessary.
In affirming the trial court's decision in favor of KURED, the court held that Bluegrass did not fall within the purview of Kentucky Revised Statutes Chapter 278.502, which states generally that a corporation engaged in constructing, maintaining or operating oil and gas pipelines for transporting or delivering oil or gas, including oil and gas products, in public service, may condemn lands for that purpose pursuant to the Eminent Domain Act of Kentucky. Significant to the ruling was that Bluegrass was not regulated by the Public Service Commission, or PSC, given that Chapter 278 is titled "Public Service Commission" and is dedicated to public utilities. The court opined that the legislature "only intended to delegate the state's power of eminent domain to those pipeline companies that are regulated, or will be, regulated by the PSC." Since Bluegrass was not regulated by the PSC, it could not claim public utility status.
In further support of its holding, the court noted that Bluegrass and its pipeline could not be said to be in the "public service" of Kentucky, since the natural gas liquids will be transported to a facility in the Gulf of Mexico, rather than to consumers within Kentucky: "If these [natural gas liquids] are not reaching Kentucky consumers, then Bluegrass and its pipeline cannot be said to be in the public service of Kentucky."
Although not controlling in Pennsylvania, the logic set forth in the opinion is potentially persuasive and certainly provides additional support for the Loper decision referenced above. There are, however, factual and legal differences in the two opinions. Significant to the court's decision in Bluegrass was the fact that the corporation was not regulated by the PSC pursuant to Chapter 278. On the contrary, in Pennsylvania, Section 1103 of the Pennsylvania Business Corporation Law, or BCL, defines a "public utility corporation" as any domestic or foreign corporation for profit that is "subject to regulation as a public utility by the Pennsylvania Public Utility Commission or … agency of the United States."
Therefore, while Kentucky appears to limit the potential classification of a corporation as "in public service" to only those that are regulated under Chapter 278, Pennsylvania permits a classification by a federal agency as a public utility to allow a corporation to qualify as a public utility corporation, as defined by Section 1103. The key to the Loper decision was that the federal agency that regulated Sunoco, the Federal Energy Regulatory Commission, or FERC, classified it as a "common carrier," and not a "public utility," and regulated it under the Interstate Commerce Act as opposed to the Natural Gas Act. As such, it did not fall within the definition of a public utility corporation under Section 1103 of the BCL and therefore could not condemn property under Section 1511(a) of the BCL, which provides eminent domain powers for public utility corporations. Notably, the Loper case was not appealed by Sunoco.
Somewhat clouding the picture in Pennsylvania after the Loper decision was an October 2014 decision from the Pennsylvania Public Utility Commission also involving Sunoco. In 2013, Sunoco petitioned the PUC for a determination that structures built around pump and valve stations along their proposed Mariner East pipeline were exempt from local zoning ordinances to the extent they may be considered public utility buildings.
Section 619 of the Pennsylvania Municipalities Planning Code states that local zoning ordinances "shall not apply" to any existing or proposed building if the structure is to be "used by a public utility corporation." Sunoco was attempting to side-step the obligation to comply with multiple, and often inconsistent, local zoning ordinances which the 300-mile pipeline would encounter along its route from western Pennsylvania to Delaware.
Initially, two administrative law judges recommended that the PUC dismiss Sunoco's request, citing not only the same reasoning stated in Loper relative to the FERC classification, but also that Sunoco had failed to show how Pennsylvanians would be the end-user customer of the pipeline. Rather, the judges stated that the pipeline was private in nature because it benefited third-party storage facilities, similar to the concerns stated in the Bluegrass opinion.
The PUC, however, reversed the decision of the two judges and remanded the matter for further proceedings. The PUC concluded that, inter alia, because Sunoco held certificates of public convenience over the years beginning with its initial construction in the 1930s, a rebuttable presumption was created that it was a public utility and the PUC had authority to exercise jurisdiction over Sunoco. The PUC clarified that Sunoco was not seeking approval to be certified as a public utility; rather, the sole issue was whether the structures in and around the pump and valve stations were reasonably necessary for the convenience or welfare of the public.
In any event, the decision clearly bolstered the position of Sunoco and similarly situated pipeline operators that they were indeed public utilities under Pennsylvania law.
It is worth noting that in the Sunoco case, the administrative law judges initially reviewing the matter took the same position as the Bluegrass court relative to the benefit, or lack thereof, of the pipeline to citizens of the state. In doing so, the administrative law judges cited to Drexelbrook Associates v. Public Utility Commission, 418 Pa. 430 (1965), which they asserted stood for the principle that service only to a special class of persons, and not a class open to the indefinite public, cannot support a finding of public utility status. Significant to their ruling was that in a recent FERC filing, Sunoco stated that it planned to reserve 90 percent of the available capacity of the pipeline for a select few shippers committed to ship or pay premium rates. Additionally, Sunoco failed to state in its petitions that the transportation of natural gas liquids would be for end-users in Pennsylvania. The panel concluded that "the nature of Sunoco's proposed service is private since it is limited to a selected few number of shippers and not available to members of the public."
Upon review, the PUC held that the analysis in Drexelbrook was inapplicable because Sunoco held "certificates of public convenience" which established prima facie evidence of public utility status under 66 Pa. C.S. Section 316. Moreover, it distinguished Drexelbrook in dicta based on the facts of the case as it involved the corporate owner of an apartment complex who was transferred certain equipment by utility providers and subsequently provided water, electric and natural gas services to tenants.
However, as of March 5, Sunoco had filed petitions for leave to withdraw all of its petitions against the various townships and municipalities along the route of the pipeline and stated in its filings that "it has obtained the necessary zoning approvals from the above-listed townships, or has determined the necessary zoning exemptions are not required … or has elected not to enclose valve control stations, thereby rending [the matter] moot." Furthermore, it reached a settlement agreement with the one municipality, West Goshen Township, in regard to the matter.
On May 28, the PUC entered the final order granting the last of Sunoco's petitions for leave to withdraw. It appears that there will be no further activity on this matter with respect to Sunoco. As a result, the law of Pennsylvania remains somewhat unsettled.
In closing, the Kentucky Court of Appeals provided landowners within that state with clarity on the issue of eminent domain and thereby strengthened their position in negotiations with pipeline companies. At the very least, it levels the playing field. As the Bluegrass court noted in regard to the issue of justiciability, the resolution of this issue was important to Kentucky landowners, with whom the pipeline company was actively negotiating and threatening use of eminent domain. To leave the question unresolved would result in an unfair advantage to the pipeline company during the negotiation process, especially as it pertains to those who do not have the means to engage in litigation to determine the issue. Although the Loper decision sheds some light on this subject in Pennsylvania and is favorable to landowners, the PUC opinion in Sunoco suggests a different and potentially inconsistent outcome. Nonetheless, landowners in Pennsylvania can rely on the rationale espoused by the trial court in Loper, as well as persuasive authority such as Bluegrass, in their negotiations with pipeline operators, with the caveat that this operator status issue remains generally unsettled.
About Us
Oil and gas development can present unique and complex issues that can be intimidating and challenging. At Houston Harbaugh, P.C., our oil and gas practice is dedicated to protecting the interests of landowners and royalty owners. From new lease negotiations to title disputes to royalty litigation, we can help. Whether you have two acres in Washington County or 5,000 acres in Lycoming County, our dedication and commitment remains the same.
We Represent Landowners in All Aspects of Oil and Gas Law
The oil and gas attorneys at Houston Harbaugh have broad experience in a wide array of oil and gas matters, and they have made it their mission to protect and preserve the landowner's interests in matters that include:
New lease negotiations
Pipeline right-of-way negotiations
Surface access agreements
Royalty audits
Tax and estate planning
Lease expiration claims
Curative title litigation
Water contamination claims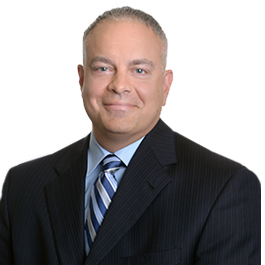 Robert Burnett - Practice Chair
Robert's practice is exclusively devoted to the representation of landowners and royalty owners in oil and gas matters. Robert is the Chair of the Houston Harbaugh's Oil & Gas Practice Group and represents landowners and royalty owners in a wide array of oil and gas matters throughout the Commonwealth of Pennsylvania. Robert assists landowners and royalty owners in the negotiation of new oil and gas leases as well as modifications to existing leases. Robert also negotiates surface use agreements and pipeline right-of-way agreements on behalf of landowners. Robert also advises and counsels clients on complex lease development and expiration issues, including the impact and effect of delay rental and shut-in clauses, as well as the implied covenants to develop and market oil and gas. Robert also represents landowners and royalty owners in disputes arising out of the calculation of production royalties and the deduction of post-production costs. Robert also assists landowners with oil and gas title issues and develops strategies to resolve and cure such title deficiencies. Robert also advises clients on the interplay between oil and gas leases and solar leases and assists clients throughout Pennsylvania in negotiating solar leases.
Brendan A. O'Donnell
Brendan O'Donnell is a highly qualified and experienced attorney in the Oil and Gas Law practice. He also practices in our Environmental and Energy Practice. Brendan represents landowners and royalty owners in a wide variety of matters, including litigation and trial work, and in the preparation and negotiation of:
Leases
Pipeline right of way agreements
Surface use agreements
Oil, gas and mineral conveyances