Accomplished business litigation and trial lawyers, providing comprehensive litigation and trial support for clients on a broad spectrum of matters throughout Pennsylvania, West Virginia, Ohio and other jurisdictions upon a special admission basis.
In December 2020, the Pennsylvania Supreme Court heard oral argument in Mortimer v. McCool, et al.,[1] which presents the question of whether the Court will adopt the "enterprise" or "single entity" theory of the piercing-the-corporate-veil doctrine. If adopted, the enterprise theory would dramatically change Pennsylvania law to increase potential liability for related businesses and expand the available circumstances under which Pennsylvania courts may disregard the corporate form.
Under well-established law, corporations, LLCs, and similar businesses are separate legal entities that are independent from their shareholders and owners. There are, however, limited circumstances where corporate status may be disregarded. Under the doctrine of "piercing the corporate veil," the separate legal form of a corporation or similar entity may be disregarded—or pierced—in order to hold owners of the business personally liable. In Pennsylvania, the doctrine of piercing the corporate veil applies where a corporation operates as a "facade" or "alter ego" of its owners, and it would essentially work as a fraud for those owners to be able to "hide" behind the corporate form. In evaluating whether a corporation, LLC, or other similar business entity is a mere "alter ego" of its owners, a court will evaluate factors such as:
the failure to observe corporate formalities;
a lack of, or non-functioning, officers, directors, or managers;
non-payment of dividends or distributions;
insolvency;
absence of records;
gross undercapitalization;
whether the entity is dominated by a controlling member or shareholder;
and siphoning of funds from the corporation by a dominant member or shareholder.
This list is not exhaustive, and courts will take other relevant factors into account, such as the presence of fraud or injustice or the commingling of personal and corporate funds.
Piercing the corporate veil is not favored in Pennsylvania, and there is a strong presumption against the doctrine, which courts have cautioned should only apply when "specific, unusual circumstances call for an exception." Under Pennsylvania's version of the piercing-the-corporate-veil doctrine, only the owners of the subject business may be held liable, and the doctrine applies only when the business is an alter-ego of an owner. The appellants in the Mortimer case, however, are asking the Pennsylvania Supreme Court to expand the doctrine to related companies. That expansive view of the veil-piercing doctrine is known as the enterprise or single-entity theory, and it applies when two or more business entities under some level of common ownership or control are treated as a single entity—or common enterprise—for the purpose of liability. Other businesses operated as part of the "enterprise" can be held financially liable even if they are not an owner of the business that originated the liability.
Mortimer arose out of a drunk-driving suit. Mortimer was struck and severely injured by a drunk driver who had been served alcohol at a restaurant operated by 340 Associates, LLC. 340 Associates was formed by members Michael and Raymond McCool to hold the liquor license and operate the restaurant. A separate LLC with the same two members—McCool Properties, LLC—owned the building that housed the restaurant. Mortimer sued 340 Associates for dram-shop liability as the operator of the restaurant, and she obtained a judgment for $6.8 million.[2] Mortimer, however, was unable to recover the full amount of the judgment from 340 Associates and sought to recover the remaining damages from McCool Properties and the McCools personally. Among the theories advanced by Mortimer was that 340 Associates and McCool Properties should be treated as a "single enterprise" for purposes of liability, thereby allowing her to execute against McCool Properties' assets in order to satisfy her judgment against 340 Associates. Mortimer argued that the separate legal status of the two LLCs should be disregarded due to their "overlapping ownership and management" and the "financial dependence" of 340 Associates on the building owned by McCool Properties.
Both the trial court and the Superior Court rejected Mortimer's claims based on the enterprise theory. In affirming the trial court's judgment, the Superior Court noted that Pennsylvania's intermediate appellate courts have repeatedly refused to adopt the enterprise entity of piercing the corporate veil. Mortimer then petitioned the Supreme Court for permission to appeal on multiple grounds, and the Supreme Court granted an appeal on a single question: "Whether … the Supreme Court should adopt the 'enterprise theory' or 'single entity' theory of piercing the corporate veil to prevent injustice when two or more sister companies operate as a single corporate combine." Argument on that question took place in December 2020.
If adopted by the Supreme Court, the enterprise theory of piercing the corporate veil would dramatically expand the number of entities facing potential liability, as well as greatly increasing the list of behaviors that could lead to legal liability for related business entities. Only a handful of states currently recognize the enterprise theory, and those states are far more expansive than Pennsylvania in terms of the factors that justify piercing a corporate veil.
The Supreme Court's ultimate decision in Mortimer could have a profound effect in Pennsylvania on business liability for related entities. Houston Harbaugh will be monitoring this situation and we will provide an update once the Pennsylvania Supreme Court issues its decision.
If you have any questions, please contact:
Matthew J. Lautman- 412-288-5017, lautmanmj@hh-law.com
Robert H.C. Ralston- 412-288-2265, ralstonrhc@hh-law.com
Samuel H. Simon- 412-288-2263, ssimon@hh-law.com
[1] Mortimer v. McCool et al., Nos. 19 MAL 2020, 20 MAL 2020.
[2] Mortimer v. McCool, 3583 EDA 2018, 2019 WL 6769733 (Pa.Super. Dec. 12, 2019).
Posted in:
About Us
The litigation attorneys at Houston Harbaugh, P.C., are accomplished business trial lawyers, providing comprehensive support in litigation across a broad spectrum of matters throughout Pennsylvania, West Virginia, Ohio and other jurisdictions upon a special admission basis. Our clients are regional and national small, medium and large companies and individuals who seek well planned and aggressive, but cost effective litigation. We counsel, we budget, we have a deep bench, we act quickly when needed and we have experienced trial lawyers who know the courts and bench. We serve regularly as local counsel for some of the largest law firms in the country when they have matters in this region.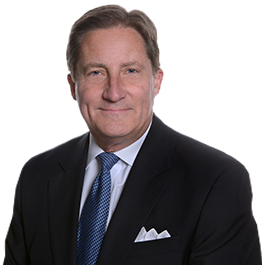 Henry M. Sneath
Co-Chair of Houston Harbaugh's Litigation Practice, and Chair of its Intellectual Property Practice, Henry Sneath is a trial attorney, mediator, arbitrator and Federal Court Approved Mediation Neutral and Special Master with extensive federal and state court trial experience in cases involving commercial disputes, breach of contract litigation, intellectual property matters, patent, trademark and copyright infringement, trade secret misappropriation, DTSA claims, cyber security and data breach prevention, mitigation and litigation, probate trusts and estates litigation, construction claims, eminent domain, professional negligence lawsuits, pharmaceutical, products liability and catastrophic injury litigation, insurance coverage, and insurance bad faith claims.
Samuel H. Simon
As co-chair of Houston Harbaugh's Litigation Group, Sam focuses his practice on commercial/business litigation. Sam regularly represents clients in the construction, manufacturing, oil and gas, and wholesale/retail/ distribution industries, as well as individuals in matters such as:
Construction litigation
Environmental litigation
Breach of contract disputes
Oil and gas litigation
Negligence
Restrictive covenants (non-compete agreements)
Civil rights
Collections/creditors' rights
Lease disputes