Accomplished business litigation and trial lawyers, providing comprehensive litigation and trial support for clients on a broad spectrum of matters throughout Pennsylvania, West Virginia, Ohio and other jurisdictions upon a special admission basis.
This week marks the culmination of Depp v. Heard, the high-profile civil trial in Fairfax County, Virginia. In addition to celebrity intrigue, the trial has provided a useful demonstration of litigation strategy, with themes applicable to a number of practice areas. This post will focus on the trial conduct and apparent trial strategy of counsel.
Background
Actor Johnny Depp is suing his ex-wife, actress Amber Heard, for three counts of defamation arising from Heard's December 18, 2018 op-ed in The Washington Post. In the op-ed, Heard identified herself as "a public figure representing domestic abuse," and did not mention Depp by name. However, Depp's Complaint alleged that Heard "intended to refer to Mr. Depp" and that readers "understood these statements to be about Mr. Depp." Depp further alleged that, as a consequence of the op-ed, Disney dropped Depp from its lucrative Pirates of the Caribbean film franchise. Depp seeks $50 million in damages, while Heard has filed a defamation counterclaim seeking $100 million.
Venue
As both parties are California residents, Depp very likely filed the suit in Virginia to capitalize on the Commonwealth's plaintiff-friendly anti-SLAPP statute, which is intended to protect free speech. Virginia's anti-SLAPP statute, unlike its California counterpart, lacks a mechanism to dismiss defamation claims before the discovery stage or any requirement that attorneys' fees be awarded to the successful party. Therefore, under the Virginia law, defamation claims are usually decided by a jury after trial, forcing defendants to expend significant time and resources to defend their speech.
Objections
Objection can sometimes be both legally correct and poor trial strategy—and vice versa. During Heard's re-direct examination, Depp's counsel repeatedly objected on the grounds of hearsay and leading the witness. Notably, such objections can often be cured through careful rephrasing, and thus Depp's counsel may have been more interested in disrupting Heard's testimony than excluding objectionable content. Although the court sustained most of Depp's objections, incessant objections on seemingly minor topics can risk alienating jurors, who may feel that such objections are unnecessarily prolonging their service.
Order of witnesses
The order in which witnesses are called is often strategic, especially in a long trial which may test the jurors' attention spans and memories. To this end, Heard was originally scheduled to testify last, in a crucial position as the last witness that the jury would hear before it began deliberations. This positioning seemed logical, as Heard's testimony was expected to be powerful, and include detailed allegations of psychological and physical abuse by Depp. However, Heard's team later rearranged its lineup, calling Heard second of more than 10 witnesses. While the order in which witnesses are called is sometimes beyond counsel's control, the decision to call Heard early was almost certainly calculated, and likely reflected defense counsel's concerns about Heard's ability to withstand cross-examination. Indeed, Depp's cross examination of Heard was largely seen as a success, as Heard admitted that her alleged injuries were not visible in contemporaneous photographs, and that she lacked medical records for her injuries because she did not seek medical attention. However, by calling Heard earlier, her legal team may have mitigated some of the negative impact of her cross examination.
Posted in:
About Us
The litigation attorneys at Houston Harbaugh, P.C., are accomplished business trial lawyers, providing comprehensive support in litigation across a broad spectrum of matters throughout Pennsylvania, West Virginia, Ohio and other jurisdictions upon a special admission basis. Our clients are regional and national small, medium and large companies and individuals who seek well planned and aggressive, but cost effective litigation. We counsel, we budget, we have a deep bench, we act quickly when needed and we have experienced trial lawyers who know the courts and bench. We serve regularly as local counsel for some of the largest law firms in the country when they have matters in this region.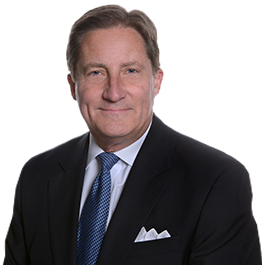 Henry M. Sneath
Co-Chair of Houston Harbaugh's Litigation Practice, and Chair of its Intellectual Property Practice, Henry Sneath is a trial attorney, mediator, arbitrator and Federal Court Approved Mediation Neutral and Special Master with extensive federal and state court trial experience in cases involving commercial disputes, breach of contract litigation, intellectual property matters, patent, trademark and copyright infringement, trade secret misappropriation, DTSA claims, cyber security and data breach prevention, mitigation and litigation, probate trusts and estates litigation, construction claims, eminent domain, professional negligence lawsuits, pharmaceutical, products liability and catastrophic injury litigation, insurance coverage, and insurance bad faith claims.
Samuel H. Simon
As co-chair of Houston Harbaugh's Litigation Group, Sam focuses his practice on commercial/business litigation. Sam regularly represents clients in the construction, manufacturing, oil and gas, and wholesale/retail/ distribution industries, as well as individuals in matters such as:
Construction litigation
Environmental litigation
Breach of contract disputes
Oil and gas litigation
Negligence
Restrictive covenants (non-compete agreements)
Civil rights
Collections/creditors' rights
Lease disputes