Accomplished business litigation and trial lawyers, providing comprehensive litigation and trial support for clients on a broad spectrum of matters throughout Pennsylvania, West Virginia, Ohio and other jurisdictions upon a special admission basis.
Have you received a letter from an attorney alleging that your company's website is not compliant with the Americans with Disabilities Act? These allegations may lack legal merit. The United States Court of Appeals for the Third Circuit has clearly held that "[t]the plain meaning of Title III is that a public accommodation is a place." Ford v. Schering-Plough Corp., 145 F.3d 601, 612 (3d Cir. 1998); see Peoples v. Discover Fin. Servs., Inc., 387 F. App'x 179, 183 (3d Cir. 2010) (holding that "public accommodations" are limited to physical places). Because websites are not physical places, they are arguably not "public accommodations" subject to the ADA.
Applying the Ford decision, the Eastern District Court recently found that "[a] mere inability to access information on [a] [w]ebsite, without more, is not cognizable under the ADA as a matter of law." Walker v. Sam's Oyster House, LLC, No. 18-193, 2018 WL 4466076, at * 2 (E.D. Penn. Sept. 18, 2018). Moreover, the Third Circuit is in agreement with holdings in the Sixth, Ninth and Eleventh Circuits. Stoutenborough v. Nat'l Football League, Inc., 59 F.3d 580, 583 (6th Cir. 1995) ("As is evident by § 12187(7), a public accommodation is a physical place."); Weyer v. Twentieth Century Fox Film Corp., 198 F.3d 1104, 1114 (9th Cir. 2000)("place of public accommodation" should be interpreted within the context of the accompanying words, which are all "actual, physical places where goods or services are open to the public, and places where the public gets those goods or services."); Rendon v. Valleycrest Prods., 294 F.3d 1279, 1284 (11th Cir. 2002) (plaintiffs stated a claim under Title III because they "seek the privilege of competing in a contest held in a concrete space," which is a public accommodation).
The Department of Justice is responsible for developing regulations concerning the ADA. While the DOJ has stated that it believes the ADA applies to websites, draft regulations are not expected until April of 2023. As of now, there is no guidance on what standards a website needs to follow to comport with the ADA. Moreover, we anticipate that any final regulations promulgated by the DOJ will be immediately challenged in court. This could leave the final word on this issue to the Supreme Court.
Please contact Samuel Simon, Matthew Lautman, or Erik Bergenthal with any questions.
Posted in:
About Us
The litigation attorneys at Houston Harbaugh, P.C., are accomplished business trial lawyers, providing comprehensive support in litigation across a broad spectrum of matters throughout Pennsylvania, West Virginia, Ohio and other jurisdictions upon a special admission basis. Our clients are regional and national small, medium and large companies and individuals who seek well planned and aggressive, but cost effective litigation. We counsel, we budget, we have a deep bench, we act quickly when needed and we have experienced trial lawyers who know the courts and bench. We serve regularly as local counsel for some of the largest law firms in the country when they have matters in this region.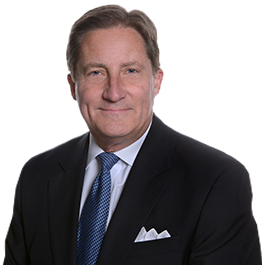 Henry M. Sneath
Co-Chair of Houston Harbaugh's Litigation Practice, and Chair of its Intellectual Property Practice, Henry Sneath is a trial attorney, mediator, arbitrator and Federal Court Approved Mediation Neutral and Special Master with extensive federal and state court trial experience in cases involving commercial disputes, breach of contract litigation, intellectual property matters, patent, trademark and copyright infringement, trade secret misappropriation, DTSA claims, cyber security and data breach prevention, mitigation and litigation, probate trusts and estates litigation, construction claims, eminent domain, professional negligence lawsuits, pharmaceutical, products liability and catastrophic injury litigation, insurance coverage, and insurance bad faith claims.
Samuel H. Simon
As co-chair of Houston Harbaugh's Litigation Group, Sam focuses his practice on commercial/business litigation. Sam regularly represents clients in the construction, manufacturing, oil and gas, and wholesale/retail/ distribution industries, as well as individuals in matters such as:
Construction litigation
Environmental litigation
Breach of contract disputes
Oil and gas litigation
Negligence
Restrictive covenants (non-compete agreements)
Civil rights
Collections/creditors' rights
Lease disputes