Accomplished business litigation and trial lawyers, providing comprehensive litigation and trial support for clients on a broad spectrum of matters throughout Pennsylvania, West Virginia, Ohio and other jurisdictions upon a special admission basis.
An end of the year party or a summer picnic is a regular practice for many businesses. Many of those social outings feature the consumption of alcohol. But, if someone drinks too much and injures another person, could the organizing business be liable for "overserving" under Pennsylvania's Dram Shop Law, which makes bars, restaurants, and other licensed alcohol retailers legally liable if they serve alcohol to a visibly intoxicated person who then injures other people? A recent decision of the Pennsylvania Superior Court says "No."
In Klar v. Dairy Farmers of America, 2021 PA Super 252 (Pa.Super. December 17, 2021), the Dairy Farmers of America ("DFA") held a golf outing at a local golf club for its employees and members. Participants had to pay to attend, and the payments were described as covering "greens fees, food, and alcohol." Williams, a DFA employee, signed up for the golf outing and paid the fee. While participating, Williams consumed alcohol sufficient to not only render him visibly intoxicated, but to bring his blood-alcohol level to almost three times the legal limit. Despite being visibly drunk, no one from the DFA stopped Williams from drinking more. At the end of the outing, Williams attempted to drive home, at which time he crashed his car into Klar's motorcycle–seriously injuring Klar.
Klar sued both Williams and the DFA and asserted that both were jointly and severally liable for his injuries. Klar asserted that: (1) the DFA must be considered negligent per se because it violated the Dram Shop Law by furnishing alcohol to Williams while he was visibly intoxicated; and (2) DFA illegally sold alcohol to Williams and thus must be treated the same as any liquor licensee. Klar argued that when the Dram Shop Law makes it unlawful "[f]or any licensee or the board, or any employee, servant or agent of such licensee or of the board, or any other person" to furnish alcohol to an intoxicated person, the phrase "any other person" means any person who furnishes alcohol, regardless of whether they hold a liquor license.
The Superior Court rejected both arguments. First, applying principles of statutory interpretation, the court held that "any other person" must be read in light of the preceding entities enumerated by the statute, which all refer to liquor licensees and their employees and agents. The court thus held that because all of the preceding parties were licensed, the phrase "any other person" must refer to other persons involved in the licensed sale and distribution of alcohol, which would not include non-licensees like the DFA. Second, the court noted that Pennsylvania follows both the "social host doctrine" and the "collective purchase" doctrines. Under the first doctrine, a social host cannot be not liable for providing alcoholic beverages to adult guests, without payment, where the guest then sustains injuries or causes injury to a third parties (social hosts may be liable for furnishing alcohol to minors). Under the second, when parties collectively pool money in order to buy alcohol, none of them are considered to be unlawfully "selling" alcohol to the others. Because the DFA pooled money from all of the participants to cover "greens fees, food, and alcohol," it was not illegally "selling" alcohol to the attendees. And because the DFA was not illegally selling alcohol, it qualified as a "social host" and could not be held liable for the injuries Williams caused to Klar.
The Klar case clarifies that social-outing organizers are not subject to the same standards as licensed bars and restaurants, and the mere fact that guests may be required to contribute does not mean that the organizer is "selling" alcohol or cannot qualify as a "social host.
Klar has petitioned the Pennsylvania Supreme Court for permission to appeal. Houston Harbaugh will be monitoring this situation and we will provide updates on this matter.
Posted in:
About Us
The litigation attorneys at Houston Harbaugh, P.C., are accomplished business trial lawyers, providing comprehensive support in litigation across a broad spectrum of matters throughout Pennsylvania, West Virginia, Ohio and other jurisdictions upon a special admission basis. Our clients are regional and national small, medium and large companies and individuals who seek well planned and aggressive, but cost effective litigation. We counsel, we budget, we have a deep bench, we act quickly when needed and we have experienced trial lawyers who know the courts and bench. We serve regularly as local counsel for some of the largest law firms in the country when they have matters in this region.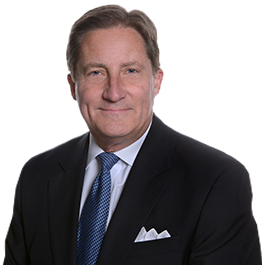 Henry M. Sneath
Co-Chair of Houston Harbaugh's Litigation Practice, and Chair of its Intellectual Property Practice, Henry Sneath is a trial attorney, mediator, arbitrator and Federal Court Approved Mediation Neutral and Special Master with extensive federal and state court trial experience in cases involving commercial disputes, breach of contract litigation, intellectual property matters, patent, trademark and copyright infringement, trade secret misappropriation, DTSA claims, cyber security and data breach prevention, mitigation and litigation, probate trusts and estates litigation, construction claims, eminent domain, professional negligence lawsuits, pharmaceutical, products liability and catastrophic injury litigation, insurance coverage, and insurance bad faith claims.
Samuel H. Simon
As co-chair of Houston Harbaugh's Litigation Group, Sam focuses his practice on commercial/business litigation. Sam regularly represents clients in the construction, manufacturing, oil and gas, and wholesale/retail/ distribution industries, as well as individuals in matters such as:
Construction litigation
Environmental litigation
Breach of contract disputes
Oil and gas litigation
Negligence
Restrictive covenants (non-compete agreements)
Civil rights
Collections/creditors' rights
Lease disputes