The IP and Trade Secret attorneys at Houston Harbaugh, P.C., have extensive courtroom, jury trial, non-jury trial and tribunal experience representing industrial, financial, individual and business clients in IP counseling, infringement litigation, trade secret protection and misappropriation litigation, and the overall creation and protection of intellectual property rights.
On May 27, 2022, Houston Harbaugh published a blog on the pending petitions for writ of certiorari in patent cases involving questions of Section 101 patent eligibility post-Alice.
Today, June 30, 2022, the U.S. Supreme Court decided not to take up the case of American Axle & Manufacturing, Inc. v. Neapco Holdings, LLC. Although the justices expressed some interest in the case, even asking the Solicitor General and U.S. Patent and Trademark Office to weigh in by filing a brief on the issues raised by American Axle's petition, they have officially turned it down. In fact, the Solicitor General recommended that SCOTUS grant a review of the case and SCOTUS remained unwavering.
The patent at issue covered a method of making driveshafts inserted with liners to reduce noise and vibrations. Earlier in the case's history, a Federal Circuit panel in 2019 found several of American Axle's claims ineligible under Section 101, concluding that the claims cover only a 17th-century equation known as Hooke's law, which describes the relationship between an object's mass, its stiffness and the frequency at which it vibrates.
The Circuit Court in July 2020 denied an en banc rehearing in a 6-6 split signaling the severity of the divide regarding the interpretation of Supreme Court patent eligibility decisions. Nonetheless, the hopes of many attorneys, judges, and inventors seeking clarity have been squashed and the Federal Circuit's opinion remains precedential.
About Us
The IP and Trade Secret attorneys at Houston Harbaugh, P.C., have extensive courtroom, jury and non-jury trial and tribunal experience representing industrial, financial, individual and business clients in IP counseling, infringement litigation, trade secret protection and misappropriation litigation, and the overall creation and protection of intellectual property rights. From our law office in Pittsburgh, we serve clients in Pennsylvania and other states. Our Trade Secret Law Practice is federally trademark identified by DTSALaw®. We practice before the United States Patent and Trademark Office (USPTO) and we and our partners and affiliates apply for and prosecute applications for patents, trademarks and copyrights. IP section chair Henry Sneath, in addition to his litigation practice, is currently serving as a Special Master in the United States District Court for the Western District of Pennsylvania in complex patent litigation by appointment of the court. Pittsburgh, Pennsylvania Intellectual Property Lawyers | Infringement Litigation | Attorneys | Patent, Trademark, Copyright, DTSALaw®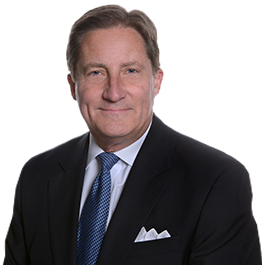 Henry M. Sneath - Practice Chair
Co-Chair of Houston Harbaugh's Litigation Practice, and Chair of its Intellectual Property Practice, Henry Sneath is a trial attorney, mediator, arbitrator and Federal Court Approved Mediation Neutral and Special Master with extensive federal and state court trial experience in cases involving commercial disputes, breach of contract litigation, intellectual property matters, patent, trademark and copyright infringement, trade secret misappropriation, DTSA claims, cyber security and data breach prevention, mitigation and litigation, probate trusts and estates litigation, construction claims, eminent domain, professional negligence lawsuits, pharmaceutical, products liability and catastrophic injury litigation, insurance coverage, and insurance bad faith claims. He is currently serving as both lead trial counsel and local co-trial counsel in complex business and breach of contract litigation, patent infringement, trademark infringement and Lanham Act claims, products liability and catastrophic injury matters, and in matters related to cybersecurity, probate trusts and estates, employment, trade secrets, federal Defend Trade Secrets Act (DTSA) and restrictive covenant claims. Pittsburgh, Pennsylvania Business Litigation and Intellectual Property Lawyer. DTSALaw® PSMNLaw®