The IP and Trade Secret attorneys at Houston Harbaugh, P.C., have extensive courtroom, jury trial, non-jury trial and tribunal experience representing industrial, financial, individual and business clients in IP counseling, infringement litigation, trade secret protection and misappropriation litigation, and the overall creation and protection of intellectual property rights.
On June 27, 2022, a New York Federal Judge for the Southern District of New York ruled in favor of Warby Parker's motion for judgment on the pleadings, clearing them of allegedly infringing the trademarks of 1-800 Contacts Inc. and unfair competition claims under both New York common law and the Lanham Act. 15 U.S.C. §§ 1114, 1125(a).
As part of Warby Parker's recent endeavors into the online contact lens market, the company allegedly bid for advertisements on search engine results for trademarks owned by 1-800 Contacts. Thus, when a consumer searches online for "1-800 Contacts," for example, the search results prominently display a paid search result for Warby Parker's website at the top of the page – often above 1-800 Contacts website link.
The Court applied the eight-factor balancing test for "likelihood for confusion" introduced to the 2nd Circuit in Polaroid Corp. v. Polarad Elecs. Corp., 287 F.2d 392 (2d Cir. 1961). Said eight factors being the following:
(1) strength of the trademark;

(2) similarity of the marks;

(3) proximity of the products and their competitiveness with one another;

(4) evidence that the senior user may 'bridge the gap' by developing a product for sale

in the market of the alleged infringer's product;

(5) evidence of actual consumer confusion;

(6) evidence that the imitative mark was adopted in bad faith; (7) respective quality of the products; and

(8) sophistication of consumers in the relevant market.
The parties did not dispute that the 1-800 Contacts marks were protected, nor did they dispute that Warby Parker's bid for the search terms of those marks qualified as "use" for the purposes of pleading trademark infringement or unfair competition under the Lanham Act. Rather, the sole issue was whether 1-800 Contacts plausibly plead that Warby Parker's use of the marks would likely cause actual confusion as to the origin or sponsorship of Warby Parker's goods with 1-800 Contact's goods.
The Court determined that although Warby Parker "uses" the 1-800 Contacts mark, the marks displayed to the consumers are the "Warby Parker" and 1-800 Contacts marks, and all 1-800 Contacts marks are variants of 1-800 Contacts. The marks are simply too dissimilar for ordinarily sophisticated internet consumers to be confused or misled as to which company's website they have navigated to, or which company's goods they are purchasing.
As of the time of writing this article, the decision had not been appealed. This case continues a 2nd Circuit trend in trademark infringement cases involving the use of trademarks in search engine ads with similar decisions, such as the decision in Savin Corp. v. Savin Grp., which noted that "consumers diverted on the Internet can more readily get back on track than those in actual space, thus minimizing the harm to the owner of the searched-for site from consumers becoming trapped in a competing space."
Click here to view the 1-800 Contacts v. Warby Parker opinion
About Us
The IP and Trade Secret attorneys at Houston Harbaugh, P.C., have extensive courtroom, jury and non-jury trial and tribunal experience representing industrial, financial, individual and business clients in IP counseling, infringement litigation, trade secret protection and misappropriation litigation, and the overall creation and protection of intellectual property rights. From our law office in Pittsburgh, we serve clients in Pennsylvania and other states. Our Trade Secret Law Practice is federally trademark identified by DTSALaw®. We practice before the United States Patent and Trademark Office (USPTO) and we and our partners and affiliates apply for and prosecute applications for patents, trademarks and copyrights. IP section chair Henry Sneath, in addition to his litigation practice, is currently serving as a Special Master in the United States District Court for the Western District of Pennsylvania in complex patent litigation by appointment of the court. Pittsburgh, Pennsylvania Intellectual Property Lawyers | Infringement Litigation | Attorneys | Patent, Trademark, Copyright, DTSALaw®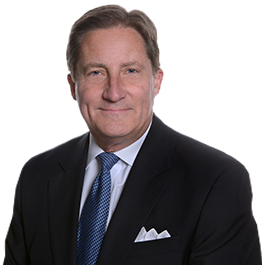 Henry M. Sneath - Practice Chair
Co-Chair of Houston Harbaugh's Litigation Practice, and Chair of its Intellectual Property Practice, Henry Sneath is a trial attorney, mediator, arbitrator and Federal Court Approved Mediation Neutral and Special Master with extensive federal and state court trial experience in cases involving commercial disputes, breach of contract litigation, intellectual property matters, patent, trademark and copyright infringement, trade secret misappropriation, DTSA claims, cyber security and data breach prevention, mitigation and litigation, probate trusts and estates litigation, construction claims, eminent domain, professional negligence lawsuits, pharmaceutical, products liability and catastrophic injury litigation, insurance coverage, and insurance bad faith claims. He is currently serving as both lead trial counsel and local co-trial counsel in complex business and breach of contract litigation, patent infringement, trademark infringement and Lanham Act claims, products liability and catastrophic injury matters, and in matters related to cybersecurity, probate trusts and estates, employment, trade secrets, federal Defend Trade Secrets Act (DTSA) and restrictive covenant claims. Pittsburgh, Pennsylvania Business Litigation and Intellectual Property Lawyer. DTSALaw® PSMNLaw®