The lawyers at Houston Harbaugh have built a strong reputation over the past several decades representing insurance companies facing the full spectrum of complex legal challenges. No matter how big or critical the challenge, clients turn to the attorneys in Houston Harbaugh's Insurance Coverage and Bad Faith practice group for our legal and business insights.
On June 27, 2022, the Supreme Court of Pennsylvania granted allowance of appeal in Rush v. Erie Insurance Exchange regarding the issue of whether the Superior Court erred "by finding that the 'regular use exclusion' contained in Pennsylvania auto insurance policies violates the Pennsylvania Motor Vehicle Financial Responsibility Law, 75 Pa.C.S.[ ] [§] 1701, et. seq.[.]"
Last fall, a unanimous, three-judge panel of the Superior Court held, as a matter of first impression, that a regular use exclusion was unenforceable because it limited the scope of underinsured motorist (UIM) coverage required by the Motor Vehicle Financial Responsibility Law (MVFRL). See Rush v. Erie Ins. Exch., 2021 PA Super 215 (Pa. Super. 2021). Regular use exclusions are common in Pennsylvania and preclude coverage for injuries to an insured using a vehicle that they do not own but regularly use.
In support of its holding, the Superior Court noted that an insurer can only avoid its duty to provide UIM coverage when the insured has executed "a statutorily prescribed rejection form."
This case arises from a 2015 motor vehicle accident in which Matthew Rush, a City of Easton police detective, was injured when two other drivers crashed into his police car. Erie Insurance Exchange denied the Rushes' UIM claim pursuant to the regular use exclusion, as it was undisputed that Mr. Rush did not own, but regularly used, the police car involved in the accident.
Posted in:
About Us
We're committed to staying on top of the issues of today and tomorrow, such as the ever-changing landscape involving bad faith, cyber-insurance, and insurance for advanced technology sectors, artificial intelligence players, machine learning companies, and autonomous vehicle manufacturers and users.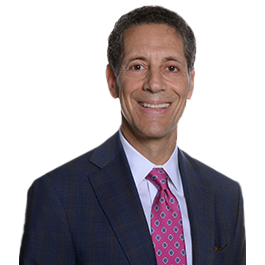 Alan S. Miller - Practice Chair
Alan has more than thirty-eight years of experience in complex litigation and counseling, concentrating in the areas of environmental law, insurance coverage and bad faith, and commercial litigation. He chairs the firm's Environmental and Energy Law practice and the Insurance Coverage and Bad Faith Litigation Practice.
Alan's environmental law practice has involved counseling, litigation and alternative dispute resolution of matters involving municipal, residual, and hazardous waste permitting and compliance, contribution and cost recovery actions under CERCLA and related state statutes, claims for natural resource damages, contamination from leaking underground storage tanks, air and water pollution regulatory permitting and enforcement actions, oil and gas drilling compliance and transactions, and real estate transactions involving contaminated and recycled industrial sites.