The lawyers at Houston Harbaugh have built a strong reputation over the past several decades representing insurance companies facing the full spectrum of complex legal challenges. No matter how big or critical the challenge, clients turn to the attorneys in Houston Harbaugh's Insurance Coverage and Bad Faith practice group for our legal and business insights.
On February 15, 2023, the Supreme Court of Pennsylvania held that household vehicle exclusions were "valid and enforceable," and may be relied upon by auto insurers to exclude UM/UIM coverage in certain contexts. In Erie Insurance Exchange v. Mione, a unanimous, precedential opinion, the Supreme Court held:
[W]hen an insured seeks UM/UIM benefits under a household policy but does not have UM/UIM coverage on the vehicle that he or she was occupying at the time of the collision . . . the household vehicle exclusion serves as an unambiguous preclusion of all UM/UIM coverage (even unstacked coverage) for damages sustained while operating an unlisted household vehicle.
The case arises from a 2018 motor vehicle accident in which Albert Mione was injured while riding his motorcycle. The motorcycle was insured by a Progressive Insurance policy which did not include UM/UIM coverage. The Mione household also had two Erie Insurance policies: (1) a single-vehicle policy, with UM/UIM coverage with stacking, which covered an automobile owned jointly by Mione and his wife; and (2) a single-vehicle policy which covered an automobile owned by Mione's adult daughter. Both of the Erie Insurance policies included "household vehicle exclusions barring UM/UIM coverage for injuries sustained while operating a household vehicle not listed on the policy under which benefits are sought."
Following the accident, the at-fault driver's insurer paid the Miones the policy's maximum benefit. The Miones then sought UIM benefits from Erie Insurance, which denied coverage pursuant to the household vehicle exclusions in both policies.
Erie Insurance filed a declaratory judgment action, and the Miones argued that the household vehicle exclusion was unenforceable under Gallagher v. GEICO Indemnity Co., 201 A.3d 131 (Pa. 2019). In Gallagher, the Supreme Court held that the subject household vehicle exclusion was unenforceable for improperly acting "as a de facto waiver of stacked UIM coverage provided for in the MVFRL." The trial court rejected this argument and entered judgment on the pleadings for Erie Insurance, which the Superior Court affirmed.
The Supreme Court affirmed the Superior Court, noting that the Gallagher decision "turned on" stacking, whereas "the Miones are not attempting to stack anything at all." The Supreme Court further observed that the Miones' argument "would create a system prone to abuse":
One could waive the (expensive) UM/UIM coverage on one's motorcycle policy with one insurer, knowing full well that one has ample UM/UIM coverage on another (less expensive) household automobile policy with another insurer. As we have said in the past, interpretations of the MVFRL that open the door to such abuses are strongly disfavored, unless the plain language of the statute clearly states otherwise.
Posted in:
About Us
We're committed to staying on top of the issues of today and tomorrow, such as the ever-changing landscape involving bad faith, cyber-insurance, and insurance for advanced technology sectors, artificial intelligence players, machine learning companies, and autonomous vehicle manufacturers and users.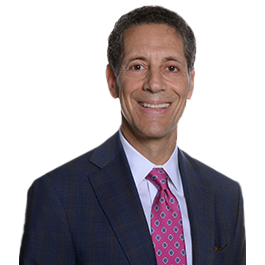 Alan S. Miller - Practice Chair
Alan has more than thirty-eight years of experience in complex litigation and counseling, concentrating in the areas of environmental law, insurance coverage and bad faith, and commercial litigation. He chairs the firm's Environmental and Energy Law practice and the Insurance Coverage and Bad Faith Litigation Practice.
Alan's environmental law practice has involved counseling, litigation and alternative dispute resolution of matters involving municipal, residual, and hazardous waste permitting and compliance, contribution and cost recovery actions under CERCLA and related state statutes, claims for natural resource damages, contamination from leaking underground storage tanks, air and water pollution regulatory permitting and enforcement actions, oil and gas drilling compliance and transactions, and real estate transactions involving contaminated and recycled industrial sites.