The IP and Trade Secret attorneys at Houston Harbaugh, P.C., have extensive courtroom, jury trial, non-jury trial and tribunal experience representing industrial, financial, individual and business clients in IP counseling, infringement litigation, trade secret protection and misappropriation litigation, and the overall creation and protection of intellectual property rights.
The U.S. Supreme Court ruled today that U.S. Patent and Trademark Office ("USPTO") decisions on the timeliness of administrative patent validity challenges are not appealable to Article III courts.
Inter partes review proceedings give an accused infringer the right to challenge the asserted patent's invalidity before the USPTO, provided that such challenges are timely filed within one year of the complaint for patent infringement. The Supreme Court ruling in Thryv v. Click-to-Call Technologies gives the USPTO almost unfettered authority to decide whether a party properly sought review under the America Invents Act ("AIA") within the one year, or was in privity with a supplier, business partner or other party who had been sued. The ruling is a blow to patent owners, who have frequently challenged inter partes review proceedings on those grounds and won at the U.S. Court of Appeals for the Federal Circuit.
But letting patent owners tie up proceedings with timeliness appeals cuts against the AIA's goal of weeding out bad patent claims efficiently, Justice Ruth Bader Ginsburg wrote for 7-2 majority. Doing so would "tug against that objective, wasting the resources spent resolving patentability and leaving bad patents enforceable," Ginsburg wrote.
Justice Neil Gorsuch dissented, arguing that the time-bar is "both a constraint on the agency's power and a valuable guarantee that a patent owner must battle the same foe only once," and the PTO should not have "freewheeling authority" to interpret it.
The case is Thryv Inc. v. Click-To-Call Technologies LP, case number 18-916, in the Supreme Court of the United States.
About Us
The IP and Trade Secret attorneys at Houston Harbaugh, P.C., have extensive courtroom, jury and non-jury trial and tribunal experience representing industrial, financial, individual and business clients in IP counseling, infringement litigation, trade secret protection and misappropriation litigation, and the overall creation and protection of intellectual property rights. From our law office in Pittsburgh, we serve clients in Pennsylvania and other states. Our Trade Secret Law Practice is federally trademark identified by DTSALaw®. We practice before the United States Patent and Trademark Office (USPTO) and we and our partners and affiliates apply for and prosecute applications for patents, trademarks and copyrights. IP section chair Henry Sneath, in addition to his litigation practice, is currently serving as a Special Master in the United States District Court for the Western District of Pennsylvania in complex patent litigation by appointment of the court. Pittsburgh, Pennsylvania Intellectual Property Lawyers | Infringement Litigation | Attorneys | Patent, Trademark, Copyright, DTSALaw®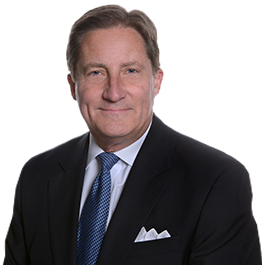 Henry M. Sneath - Practice Chair
Co-Chair of Houston Harbaugh's Litigation Practice, and Chair of its Intellectual Property Practice, Henry Sneath is a trial attorney, mediator, arbitrator and Federal Court Approved Mediation Neutral and Special Master with extensive federal and state court trial experience in cases involving commercial disputes, breach of contract litigation, intellectual property matters, patent, trademark and copyright infringement, trade secret misappropriation, DTSA claims, cyber security and data breach prevention, mitigation and litigation, probate trusts and estates litigation, construction claims, eminent domain, professional negligence lawsuits, pharmaceutical, products liability and catastrophic injury litigation, insurance coverage, and insurance bad faith claims. He is currently serving as both lead trial counsel and local co-trial counsel in complex business and breach of contract litigation, patent infringement, trademark infringement and Lanham Act claims, products liability and catastrophic injury matters, and in matters related to cybersecurity, probate trusts and estates, employment, trade secrets, federal Defend Trade Secrets Act (DTSA) and restrictive covenant claims. Pittsburgh, Pennsylvania Business Litigation and Intellectual Property Lawyer. DTSALaw® PSMNLaw®