The IP and Trade Secret attorneys at Houston Harbaugh, P.C., have extensive courtroom, jury trial, non-jury trial and tribunal experience representing industrial, financial, individual and business clients in IP counseling, infringement litigation, trade secret protection and misappropriation litigation, and the overall creation and protection of intellectual property rights.
The Protecting American Intellectual Property Act | 2022 | S. 1294
In furtherance of the U.S. Government's effort to protect American intellectual property, the House of Representatives passed the Protecting American Intellectual Property Act on December 22, 2022. This quickly followed the Senate's passing of the Act on December 20, 2022. President Biden signed the Act into law on January 5, 2023. See Text of the Enrolled Bill here.
The Protecting American Intellectual Property Act requires that the President periodically report "a list of foreign individuals and entities that have knowingly engaged in, benefited from, or assisted in the significant theft of U.S. trade secrets that materially contributed to a significant threat to U.S. national security, foreign policy, or economic health."[1] The first report will be six (6) months after the Act is entered into law, with an annual report every year thereafter. The report shall also list foreign individuals who are chief executive officers or board members of any foreign entity engaging in the theft identified by any report.
Subsequently, the bill requires:
For any firm identified in the report to Congress, the President must impose at least five sanctions from a comprehensive list. The list includes property blocking sanctions, export prohibitions, the prohibition of loans from U.S. and international financial institutions, procurement sanctions, and prohibition of banking transactions.
For any individual identified in the report to Congress, the President must impose property blocking sanctions and must prohibit the individual's entry into the United States.
This Act, now law, stands to potentially assist American businesses in protecting their trade secrets from foreign actors in addition to the protections afforded by the Defend Trade Secrets Act (DTSA). Though the DTSA does not expressly state that a private right of action may be brought against an extraterritorial defendant, it does provide that "this chapter" "also applies to conduct occurring outside the United States if . . . an act in furtherance of the offense was committed in the United States." 18 U.S.C. § 1837. The DTSA and the Protecting American Intellectual Property Law Act share the same definition of "trade secret" at 18 U.S.C. § 1839. Whether businesses will be able to participate in some fashion in the Presidential reports is currently unclear. However, at the very least, businesses contracting with the government or involved in critical infrastructure are likely to benefit from this development in U.S. law. We will continue to follow the development of federal law relating to this Act.
The Protecting American Intellectual Property Act | 2022 | S. 1294
---
[1] Congress.gov, S.1294 – Protecting American Intellectual Property Act of 2022, https://www.congress.gov/bill/117th-congress/senate-bill/1294?q=%7B%22search%22%3A%5B%22S+1294%22%2C%22S%22%2C%221294%22%5D%7D&s=1&r=2
About Us
The IP and Trade Secret attorneys at Houston Harbaugh, P.C., have extensive courtroom, jury and non-jury trial and tribunal experience representing industrial, financial, individual and business clients in IP counseling, infringement litigation, trade secret protection and misappropriation litigation, and the overall creation and protection of intellectual property rights. From our law office in Pittsburgh, we serve clients in Pennsylvania and other states. Our Trade Secret Law Practice is federally trademark identified by DTSALaw®. We practice before the United States Patent and Trademark Office (USPTO) and we and our partners and affiliates apply for and prosecute applications for patents, trademarks and copyrights. IP section chair Henry Sneath, in addition to his litigation practice, is currently serving as a Special Master in the United States District Court for the Western District of Pennsylvania in complex patent litigation by appointment of the court. Pittsburgh, Pennsylvania Intellectual Property Lawyers | Infringement Litigation | Attorneys | Patent, Trademark, Copyright, DTSALaw®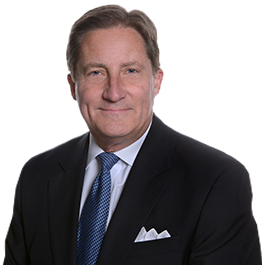 Henry M. Sneath - Practice Chair
Co-Chair of Houston Harbaugh's Litigation Practice, and Chair of its Intellectual Property Practice, Henry Sneath is a trial attorney, mediator, arbitrator and Federal Court Approved Mediation Neutral and Special Master with extensive federal and state court trial experience in cases involving commercial disputes, breach of contract litigation, intellectual property matters, patent, trademark and copyright infringement, trade secret misappropriation, DTSA claims, cyber security and data breach prevention, mitigation and litigation, probate trusts and estates litigation, construction claims, eminent domain, professional negligence lawsuits, pharmaceutical, products liability and catastrophic injury litigation, insurance coverage, and insurance bad faith claims. He is currently serving as both lead trial counsel and local co-trial counsel in complex business and breach of contract litigation, patent infringement, trademark infringement and Lanham Act claims, products liability and catastrophic injury matters, and in matters related to cybersecurity, probate trusts and estates, employment, trade secrets, federal Defend Trade Secrets Act (DTSA) and restrictive covenant claims. Pittsburgh, Pennsylvania Business Litigation and Intellectual Property Lawyer. DTSALaw® PSMNLaw®