The IP and Trade Secret attorneys at Houston Harbaugh, P.C., have extensive courtroom, jury trial, non-jury trial and tribunal experience representing industrial, financial, individual and business clients in IP counseling, infringement litigation, trade secret protection and misappropriation litigation, and the overall creation and protection of intellectual property rights.
On June 8, 2023, the U.S. Supreme Court clarified two intellectual property issues in deciding Jack Daniel's Properties, Inc. v. VIP Products LLC:
When an alleged infringer uses a trademark as a designation of source for the infringer's own goods, the Rogers test does not apply; and
The Lanham Act's exclusion from dilution liability for "[a]ny noncommercial use of a mark," §1125(c)(3)(C), does not shield parody, criticism, or commentary when an alleged diluter uses a mark as a designation of source for its own goods.
In a unanimous opinion by Justice Elena Kagan, the high court observed that the Rogers test is inappropriate when an infringer "has used a trademark as a trademark. That kind of use falls within the heartland of trademark law and does not receive special First Amendment protection." The Rogers test "requires dismissal of an infringement claim at the outset unless the complainant can show" that the "challenged use of a mark 'has no artistic relevance to the underlying work' or that it 'explicitly misleads as to the source or content of the work."
The case arises from VIP's dog toys which parody the appearance of the distinctive Jack Daniel's whiskey bottle. After Jack Daniel's issued a cease and desist request, VIP filed suit, seeking a declaratory judgment that its product had neither infringed nor diluted Jack Daniel's trademarks. Jack Daniel's counterclaimed for trademark infringement and dilution. Jack Daniel's prevailed in the U.S. District Court for the District of Arizona, but the decision was reversed by the U.S. Court of Appeals for the Ninth Circuit, which remanded the infringement claim subject to the Rogers test and found for VIP on the dilution claim. On remand, the District Court applied the Rogers test and granted summary judgment to VIP on the infringement claim. This time, the Ninth Circuit affirmed the District Court and the U.S. Supreme Court granted certiorari.
The U.S. Supreme Court's decision vacated the judgment below and remanded for further proceedings consistent with its opinion.
About Us
The IP and Trade Secret attorneys at Houston Harbaugh, P.C., have extensive courtroom, jury and non-jury trial and tribunal experience representing industrial, financial, individual and business clients in IP counseling, infringement litigation, trade secret protection and misappropriation litigation, and the overall creation and protection of intellectual property rights. From our law office in Pittsburgh, we serve clients in Pennsylvania and other states. Our Trade Secret Law Practice is federally trademark identified by DTSALaw®. We practice before the United States Patent and Trademark Office (USPTO) and we and our partners and affiliates apply for and prosecute applications for patents, trademarks and copyrights. IP section chair Henry Sneath, in addition to his litigation practice, is currently serving as a Special Master in the United States District Court for the Western District of Pennsylvania in complex patent litigation by appointment of the court. Pittsburgh, Pennsylvania Intellectual Property Lawyers | Infringement Litigation | Attorneys | Patent, Trademark, Copyright, DTSALaw®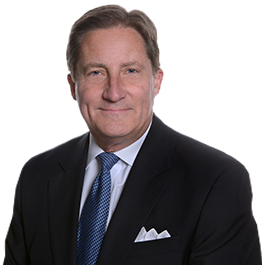 Henry M. Sneath - Practice Chair
Co-Chair of Houston Harbaugh's Litigation Practice, and Chair of its Intellectual Property Practice, Henry Sneath is a trial attorney, mediator, arbitrator and Federal Court Approved Mediation Neutral and Special Master with extensive federal and state court trial experience in cases involving commercial disputes, breach of contract litigation, intellectual property matters, patent, trademark and copyright infringement, trade secret misappropriation, DTSA claims, cyber security and data breach prevention, mitigation and litigation, probate trusts and estates litigation, construction claims, eminent domain, professional negligence lawsuits, pharmaceutical, products liability and catastrophic injury litigation, insurance coverage, and insurance bad faith claims. He is currently serving as both lead trial counsel and local co-trial counsel in complex business and breach of contract litigation, patent infringement, trademark infringement and Lanham Act claims, products liability and catastrophic injury matters, and in matters related to cybersecurity, probate trusts and estates, employment, trade secrets, federal Defend Trade Secrets Act (DTSA) and restrictive covenant claims. Pittsburgh, Pennsylvania Business Litigation and Intellectual Property Lawyer. DTSALaw® PSMNLaw®