The IP and Trade Secret attorneys at Houston Harbaugh, P.C., have extensive courtroom, jury trial, non-jury trial and tribunal experience representing industrial, financial, individual and business clients in IP counseling, infringement litigation, trade secret protection and misappropriation litigation, and the overall creation and protection of intellectual property rights.
On May 2, 2019, the United States Patent and Trademark Office issued an examination guide in an effort to clarify the procedure for examining marks for cannabis and cannabis-derived goods and related services following the 2018 Farm Bill.
The 2018 Farm Bill, formally known as the Agricultural Improvement Act of 2018, removed industrial hemp from the Controlled Substances Act's definition of marijuana and permits the cultivation of industrial hemp (with the requisite permits and licenses) so long as such plants contain no more than 0.3% delta-9 tetrahydrocannabinol ("THC") concentration on a dry weight basis. This means that hemp and hemp-derived cannabidiol (CBD) products are no longer controlled substances under the CSA. However, among other restrictions, the 2018 Farm Bill expressly preserved the Food and Drug Administration's ("FDA") authority to regulate and provide guidelines for the use of cannabis and cannabis-derived (i.e., CBD) products in food and dietary supplements under the Food Drug and Cosmetic Act ("FDCA"). Under the FDCA, it remains unlawful to use CBD in foods or dietary supplements without approval from the FDA because CBD is an active ingredient in FDA-approved drugs and is undergoing clinical investigations.
In light of the intersections between the CSA, the Farm Bill (AIA), and the FDCA, the USPTO's examination guide is a welcomed bit of clarification on how the office will proceed with what we understand to be a backlog of cannabis-related trademark applications.
Historically, the USPTO has rejected applications for registration of cannabis or cannabis derived-CBD goods and services, including both marijuana and hemp. Now that hemp has been removed from the CSA, the USPTO will begin accepting hemp-related marks. For applications filed on or after December 20, 2018, the application must specify that the goods identified contain less than .3% THC on a dry weight basis. Similarly, for service-related marks, the application must specify that services involve hemp containing .3% or less THC. For applications filed before December 20, 2018, applicants will be permitted to either amend the filing date or abandon the application and file a new application.
Given that marijuana and its derivatives are still controlled substances, any applications for marks for marijuana or marijuana derived-CBD goods or services involving marijuana-related activities will continue to be rejected as unlawful under federal law. This includes marks used in commerce in states which have legalized medical and adult-use marijuana. Further, even if your desired mark is hemp-related, it may still be rejected by the USPTO, if the related goods violate the FDCA.
As with many areas related to this industry, protecting your intellectual property continues to be a complex and evolving process.
About Us
The IP and Trade Secret attorneys at Houston Harbaugh, P.C., have extensive courtroom, jury and non-jury trial and tribunal experience representing industrial, financial, individual and business clients in IP counseling, infringement litigation, trade secret protection and misappropriation litigation, and the overall creation and protection of intellectual property rights. From our law office in Pittsburgh, we serve clients in Pennsylvania and other states. Our Trade Secret Law Practice is federally trademark identified by DTSALaw®. We practice before the United States Patent and Trademark Office (USPTO) and we and our partners and affiliates apply for and prosecute applications for patents, trademarks and copyrights. IP section chair Henry Sneath, in addition to his litigation practice, is currently serving as a Special Master in the United States District Court for the Western District of Pennsylvania in complex patent litigation by appointment of the court. Pittsburgh, Pennsylvania Intellectual Property Lawyers | Infringement Litigation | Attorneys | Patent, Trademark, Copyright, DTSALaw®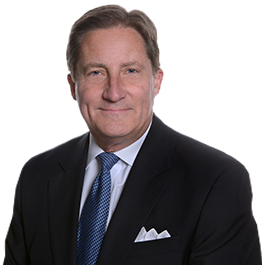 Henry M. Sneath - Practice Chair
Co-Chair of Houston Harbaugh's Litigation Practice, and Chair of its Intellectual Property Practice, Henry Sneath is a trial attorney, mediator, arbitrator and Federal Court Approved Mediation Neutral and Special Master with extensive federal and state court trial experience in cases involving commercial disputes, breach of contract litigation, intellectual property matters, patent, trademark and copyright infringement, trade secret misappropriation, DTSA claims, cyber security and data breach prevention, mitigation and litigation, probate trusts and estates litigation, construction claims, eminent domain, professional negligence lawsuits, pharmaceutical, products liability and catastrophic injury litigation, insurance coverage, and insurance bad faith claims. He is currently serving as both lead trial counsel and local co-trial counsel in complex business and breach of contract litigation, patent infringement, trademark infringement and Lanham Act claims, products liability and catastrophic injury matters, and in matters related to cybersecurity, probate trusts and estates, employment, trade secrets, federal Defend Trade Secrets Act (DTSA) and restrictive covenant claims. Pittsburgh, Pennsylvania Business Litigation and Intellectual Property Lawyer. DTSALaw® PSMNLaw®