The lawyers at Houston Harbaugh have built a strong reputation over the past several decades representing insurance companies facing the full spectrum of complex legal challenges. No matter how big or critical the challenge, clients turn to the attorneys in Houston Harbaugh's Insurance Coverage and Bad Faith practice group for our legal and business insights.
On September 29, 2022, the Third Circuit Court of Appeals held, as a matter of first impression, the Pennsylvania Motor Vehicle Financial Responsibility Law (MVFRL) only requires auto insurers to seek elections of underinsured motorist (UIM) coverage below bodily injury limits when the insurers initially issue policies, and not when a vehicle is added to an existing policy. In Geist v. State Farm Mutual Automobile Insurance Co., the Third Circuit observed that "[n]either section 1731 nor section 1734 of the MVFRL" require an insurer to "seek a new written election of UIM-coverage limits" when an insured purchases a new vehicle and adds it to an existing policy.

This case arises from a 2017 motor vehicle accident in which Miranda Geist was injured. Geist's parents' insurer, State Farm, offered Geist up to $100,000.00 in UIM benefits. However, Geist believed she was entitled to up to $200,000.00 in UIM benefits, because her father "did not execute an acknowledgment for UIM-coverage limits below the bodily injury-coverage limits" when he added a new vehicle to the insurance policy. The district court dismissed Geist's complaint, concluding that the MVFRL does not require insurers to seek elections of UIM coverage-limits when policyholders add vehicles to their existing policies.

The Third Circuit affirmed the district court, holding that State Farm "discharged its statutorily imposed duty" when it issued the policy with the UIM coverages requested by Geist's father. As State Farm never issued a new policy to Geist's parents, "the MVFRL never required State Farm to seek a new written election for lower UIM-coverage limits under the Policy."
Posted in:
About Us
We're committed to staying on top of the issues of today and tomorrow, such as the ever-changing landscape involving bad faith, cyber-insurance, and insurance for advanced technology sectors, artificial intelligence players, machine learning companies, and autonomous vehicle manufacturers and users.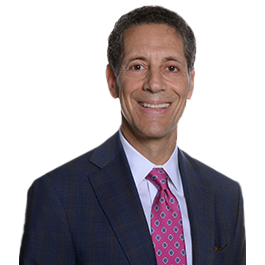 Alan S. Miller - Practice Chair
Alan has more than thirty-eight years of experience in complex litigation and counseling, concentrating in the areas of environmental law, insurance coverage and bad faith, and commercial litigation. He chairs the firm's Environmental and Energy Law practice and the Insurance Coverage and Bad Faith Litigation Practice.
Alan's environmental law practice has involved counseling, litigation and alternative dispute resolution of matters involving municipal, residual, and hazardous waste permitting and compliance, contribution and cost recovery actions under CERCLA and related state statutes, claims for natural resource damages, contamination from leaking underground storage tanks, air and water pollution regulatory permitting and enforcement actions, oil and gas drilling compliance and transactions, and real estate transactions involving contaminated and recycled industrial sites.