The lawyers at Houston Harbaugh have built a strong reputation over the past several decades representing insurance companies facing the full spectrum of complex legal challenges. No matter how big or critical the challenge, clients turn to the attorneys in Houston Harbaugh's Insurance Coverage and Bad Faith practice group for our legal and business insights.
In CAMICO Mut. Ins. Co. v. Heffler, Radetich & Saitta, L.L.P., No. 13-3619, 2014 U.S. App. LEXIS 19636 (3d Cir. Oct. 10, 2014), the Third Circuit, in an unpublished opinion, held that a professional liability insurer was not required to cover all of its insured accounting firm's defense costs for a suit related to a former employee's scheme to defraud class action settlement funds out of tens of millions of dollars, and that the insurer was entitled to recoup defense costs it paid in excess of a sub-limit in the insurance policy from the ensured.
CAMICO Mutual Insurance Company ("CAMICO") issued a claims-made Accounts Professional Liability Insurance Policy (the "Policy") to accounting firm Heffler, Radetich & Saitta, L.L.P. ("Heffler") that was in effect from January 23, 2008 to January 23, 2009. The Policy provided that CAMICO's defense and indemnity obligations were capped by a policy sub-limit of $100,000 that applied to "Damages and Claim Expenses for each covered Claim arising from, related to or in connection with any Insured's misappropriation, misuse, theft or embezzlement of funds." Former Heffler employees constituted an "Insured" when performing "Professional Services for the benefit of [Heffler] … on or after the Retroactive Date." "Professional Services" were defined as "any professional services performed by an Insured as long as the fees or commissions, if any, or other benefits from such services inure to the benefit of [Heffler]."
In 2002, a court approved a $490 million settlement in a class action against Bank of America Corporation. Heffler was appointed by the court as the claims administrator, and Christian Penta, a senior claims analyst at Heffler from 2001 to 2004, was assigned to help administer the settlement. Penta, while employed at Heffler and afterward, defrauded three separate class actions, including the Bank of America class action, of tens of millions of dollars by working with co-conspirators to file false claims. In 2008, Penta and his co-conspirators plead guilty to mail fraud and wire fraud. Thereafter, a member of the Bank of America class filed a class-action suit against Heffler seeking damages resulting from Penta's crimes, asserting causes of action for breach of fiduciary duty, accountant malpractice, and negligent supervision.
In June 2008, Heffler notified CAMICO of its potential liability associated with Penta's actions. CAMICO paid for Heffler's defense in the class action, but reserved its rights to recover defense costs that exceeded the $100,000 sub-limit in the policy for misappropriation, misuses, theft, or embezzlement of funds. CAMICO later filed suit against Heffler asserting a cause of action for declaratory judgment seeking a declaration that it owed no defense costs beyond the $100,000 sub-limit, as well as causes of action for unjust enrichment, money had and received, and overpayment. Heffler filed a counterclaim for declaratory judgment seeking a declaration that CAMICO's duty to defend and indemnify was not limited by the $100,000 sub-limit. The district court granted summary judgment in favor of CAMICO as to the its claims for declaratory judgment, money had and received, and recovery of overpayment, and denied Heffler's cross-motion for summary judgment. Heffler appealed.
On appeal, the Third Circuit affirmed. The Third Circuit agreed with the district court and, looking to the dictionary definition of "misappropriation," first found that Penta misappropriated funds within the meaning of the sub-limit provision in the CAMICO policy. The court then considered whether Penta was performing professional services for the benefit of Heffler. Heffler contended that the Penta's actions were not "Professional Services" under the Policy because none of the fees and benefits derived from Penta's actions inured to the benefit of Heffler. The Third Circuit rejected that argument, finding that such an interpretation would render the sub-limit provision superfluous because anytime an employee engaged in independent criminal conduct of that type it would move it outside of the sub-limit provision and the sub-limit would never apply. The Third Circuit agreed with the district court and concluded that "because Penta was engaged in the professional service of claims administration at the time that he was employed by Heffler, and the benefits of this claims administration inured to Heffler, Penta performed Professional Services as defined by the insurance policy." Heffler also argued that Penta was not working for Heffler and, therefore, not an "Insured" at the time Heffler's claim was made under the policy. The court rejected that argument as well, holding that Penta's status as an "Insured" was determined at the time the conduct in question occurred. Accordingly, the court held that the $100,000 sublimit applied to Heffler.
Lastly, the court considered whether CAMICO was entitled to recover the defense costs paid in excess of the sub-limit, which totaled $87,531.76. The court acknowledged that, in Pennsylvania, an insurer generally may not recoup defense costs from its insured. However, the court held that defense costs may be recovered from the insured where the insurance contract expressly provides for it. The CAMICO policy issued to Heffler provided that "[i]f [CAMICO] pays any Claim Expenses or Damages … in excess of the applicable Limit of Liability, [Heffler] shall reimburse [CAMICO] these amounts within thirty (30) days of [CAMICO's] request." Based on that provision, the court held that Heffler was required to reimburse CAMICO for the $87,531.76 in costs it paid in excess of the $100,000 sub-limit.
Posted in:
About Us
We're committed to staying on top of the issues of today and tomorrow, such as the ever-changing landscape involving bad faith, cyber-insurance, and insurance for advanced technology sectors, artificial intelligence players, machine learning companies, and autonomous vehicle manufacturers and users.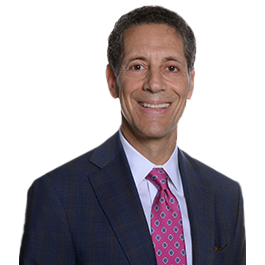 Alan S. Miller - Practice Chair
Alan has more than thirty-eight years of experience in complex litigation and counseling, concentrating in the areas of environmental law, insurance coverage and bad faith, and commercial litigation. He chairs the firm's Environmental and Energy Law practice and the Insurance Coverage and Bad Faith Litigation Practice.
Alan's environmental law practice has involved counseling, litigation and alternative dispute resolution of matters involving municipal, residual, and hazardous waste permitting and compliance, contribution and cost recovery actions under CERCLA and related state statutes, claims for natural resource damages, contamination from leaking underground storage tanks, air and water pollution regulatory permitting and enforcement actions, oil and gas drilling compliance and transactions, and real estate transactions involving contaminated and recycled industrial sites.