The lawyers at Houston Harbaugh have built a strong reputation over the past several decades representing insurance companies facing the full spectrum of complex legal challenges. No matter how big or critical the challenge, clients turn to the attorneys in Houston Harbaugh's Insurance Coverage and Bad Faith practice group for our legal and business insights.
In a May 31, 2023, precedential decision, the United States Court of Appeals for the Third Circuit confirmed that under well-settled Pennsylvania law, claims of poor workmanship do not involve an "occurrence" required to trigger coverage under a commercial general liability ("CGL") policy. Pennsylvania has a well-established body of case law holding that claims premised on the insured's faulty workmanship in performing a contract do not constitute an "accident" required to establish an "occurrence" under a CGL policy. In the instant case, the Third Circuit panel applied that precedent to reverse the district court. A copy of the Third Circuit decision can be found here.
In Am. Home. Assur. Co. v. Superior Well Serv., No. 22-1498, 2023 WL 3732541 (3d Cir. May 31, 2023), Superior Well Services, Inc. purchased a CGL policy from American Home Assurance Company. The policy contained an "underground resources and equipment coverage" ("UREC") endorsement that amended the CGL policy to provide additional coverage "against risks associated with well-servicing operations."
In September 2010, U.S. Energy Development Corp filed suit against Superior in New York state court alleging that Superior had damaged 97 of its wells by using the wrong mix of fracking fluid resulting in the reduction of output of wells. American Home defended Superior in an April 2018 trial. The only issue presented to the jury was whether Superior had breached its agreement with U.S. Energy "to render services in a reasonably careful and professional manner". The New York jury found against Superior on the breach of contract claim and determined that Superior had damaged 53 of the 97 wells. The jury's verdict form specified that Superior "failed to perform its contract with U.S. Energy in a workman-like manner" and that this "failure" was "a substantial factor in causing damage to the U.S. Energy wells."
In July 2016, American Home filed a separate diversity action in the United States District Court for the Western District of Pennsylvania, seeking a declaratory judgment under Pennsylvania law that Superior's policy did not cover Superior for any damages that might be awarded to U.S. Energy caused by Superior's breach of contract. U.S. Energy intervened as a defendant and counter-claimed for a declaration that American Home had a duty to indemnify Superior. The District Court granted summary judgment for Superior and, by extension, for U.S. Energy, finding that the UREC endorsement covered Superior's fracking operations making the policy's "occurrence" provision "irrelevant" and alternatively found that the jury's finding that Superior failed to perform "in a workmanlike manner" was distinguishable from "faulty workmanship" that would not constitute an "occurrence" under Pennsylvania law. The district court ordered American Home to indemnify Superior for the New York state court judgment.
Reversing the district court, the Third Circuit panel stated, "it is readily apparent that the damage to U.S. Energy's wells was not caused by an "occurrence," defined in the policy as "an accident," which implies a degree of fortuity not present in a claim for faulty workmanship based on both the Pennsylvania Supreme Court's 2006 decision in Kvaerner Metals Div. of Kvaerner, U.S.  v. Commercial Union Ins. Co., 908 A.2d 888 (Pa. 2006), and the Third Circuit's own 2019 decision in Sapa Extrusions, Inc. v. Liberty Mut. Ins. Co., 939 F.3d 243, 256 (3d Cir. 2019). The Circuit panel further rejected the district court's view that a failure to perform "in a workmanlike manner" differed from the concept of "faulty workmanship" because "the Supreme Court of Pennsylvania's holding in Kvaerner – and our application of Kvaerner in Sapa – were premised on the logic that poor workmanship is too "foreseeable to be considered an accident," rather than on labels or special words."
The Circuit also rejected the district court's view that the UREC endorsement displaced the underlying policy's "occurrence" requirement. Concluding that the policy and endorsement "are best read together as retaining the requirement," the Circuit noted that "no provision in the endorsement implicitly, let alone expressly, repudiates the "occurrence" requirement." In fact, the panel noted that the UREC endorsement "expressly requires 'property damage,' which, under the underlying policy, is covered only if it is caused by an 'occurrence.'" Thus, the UREC endorsement incorporates the "occurrence" requirement through the "property damage" requirement. Finding no "occurrence," the Circuit did not reach the question of whether the underlying claim involved 53 separate "occurrences" as opposed to a single "occurrence".
This case is yet another example of how the precedent established by the Pennsylvania Supreme Court in Kvaerner and applied by the Third Circuit in Sapa continues to result in decisions that claims of faulty workmanship do not constitute an "occurrence" under CGL policies.
Posted in:
About Us
We're committed to staying on top of the issues of today and tomorrow, such as the ever-changing landscape involving bad faith, cyber-insurance, and insurance for advanced technology sectors, artificial intelligence players, machine learning companies, and autonomous vehicle manufacturers and users.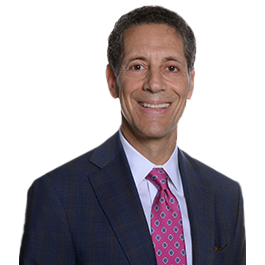 Alan S. Miller - Practice Chair
Alan has more than thirty-eight years of experience in complex litigation and counseling, concentrating in the areas of environmental law, insurance coverage and bad faith, and commercial litigation. He chairs the firm's Environmental and Energy Law practice and the Insurance Coverage and Bad Faith Litigation Practice.
Alan's environmental law practice has involved counseling, litigation and alternative dispute resolution of matters involving municipal, residual, and hazardous waste permitting and compliance, contribution and cost recovery actions under CERCLA and related state statutes, claims for natural resource damages, contamination from leaking underground storage tanks, air and water pollution regulatory permitting and enforcement actions, oil and gas drilling compliance and transactions, and real estate transactions involving contaminated and recycled industrial sites.