The lawyers at Houston Harbaugh have built a strong reputation over the past several decades representing insurance companies facing the full spectrum of complex legal challenges. No matter how big or critical the challenge, clients turn to the attorneys in Houston Harbaugh's Insurance Coverage and Bad Faith practice group for our legal and business insights.
In February of 2016, the Court of Common Pleas of Northampton County issued its opinion in Dietrick v. Fulciniti, PICS Case No. 16-0370 (C.P. Northampton Feb. 18, 2016) Murray, J. In that opinion the court found that an exchange of text messages was sufficient to evidence a contract for construction renovation. The Court held that even though the text messages were not signed, the fact that both parties exchanges messages manifested an agreement, and that the contractor included a payment schedule, which demonstrated a sufficient meeting of the minds.
Initially, defendant filed preliminary objections to plaintiff's complaint for failure to comply with Pennsylvania Rule of Civil Procedure 1019(i) which requires that when any claim is based upon a writing the pleader shall attach a copy of the writing to the complaint. Plaintiff subsequently amended its complaint to attach copies of various text messages between plaintiff and defendant. Defendant again filed preliminary objections asserting that the text messages, which were unsigned, were not sufficient to evidence a contract. The Court overruled defendant's preliminary objections, finding that enough information was contained in the text messages to constitute a written contract and that such information was sufficient to place defendant on notice of the nature of plaintiff's claims.
About Us
We're committed to staying on top of the issues of today and tomorrow, such as the ever-changing landscape involving bad faith, cyber-insurance, and insurance for advanced technology sectors, artificial intelligence players, machine learning companies, and autonomous vehicle manufacturers and users.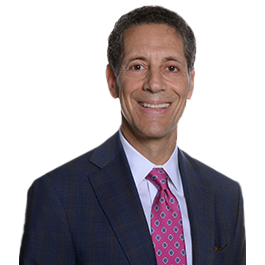 Alan S. Miller - Practice Chair
Alan has more than thirty-eight years of experience in complex litigation and counseling, concentrating in the areas of environmental law, insurance coverage and bad faith, and commercial litigation. He chairs the firm's Environmental and Energy Law practice and the Insurance Coverage and Bad Faith Litigation Practice.
Alan's environmental law practice has involved counseling, litigation and alternative dispute resolution of matters involving municipal, residual, and hazardous waste permitting and compliance, contribution and cost recovery actions under CERCLA and related state statutes, claims for natural resource damages, contamination from leaking underground storage tanks, air and water pollution regulatory permitting and enforcement actions, oil and gas drilling compliance and transactions, and real estate transactions involving contaminated and recycled industrial sites.