The lawyers at Houston Harbaugh have built a strong reputation over the past several decades representing insurance companies facing the full spectrum of complex legal challenges. No matter how big or critical the challenge, clients turn to the attorneys in Houston Harbaugh's Insurance Coverage and Bad Faith practice group for our legal and business insights.
In a case of first impression, Judge Mark Hornak of the U.S. District Court of the Western District of Pennsylvania has determined, in an "Erie guess" that thePennsylvania Supreme Court would not allow a principal to sue its surety on a construction job for either breach of fiduciary duty or for bad faith. The full opinion can be found at Reginella Construction v. Travelers Casualty and Surety Co. of America, 2013 WL 2404140 (W.D.Pa. May 31, 2013).
The issue of whether a surety on a construction job is essentially the same as an insurer has been hotly debated among construction lawyers for decades. In this case, the court held that the surety relationship is strictly a contract relationship, which is not subject to the same unique obligations as an insurance contract, because a surety relationship is fundamentally different in nature from an insurance relationship. Judge Hornak based his decision upon primarily two factors. First, a surety bond is typically issued through an arm's length transaction between parties of roughly equal bargaining power, unlike an insurance contract. Second, the surety relationship, by its very nature involves parties (at least 3 – Surety, Owner, Contractors) with differing interests, making it impossible for a surety to have a fiduciary obligation to either of the other two parties.
In coming to his conclusions, the judge stated:
"The underlying economics of suretyship also weigh against transmuting a surety into a fiduciary. First, a surety bond is a financial credit product, not an insurance contract; second, the surety has a contractual relationship with two parties that often have conflicting interests, namely the owner of the project and the principal, which causes the surety to balance these interests when responding to claims; third, the parties to a surety contract are typically commercially sophisticated, have relatively equal bargaining power and ample access to legal and technical advice; fourth, the pricing of the premium by the surety is not based upon the risk of fortuitous loss (as is the case in insurance contracts), but rather on the assumption that the principal will reimburse the surety in the event of the principal's default and surety's corresponding loss; fifth, the principal purchases the bond from the surety not for its own benefit, but for the benefit of its customer, the project owner; and sixth, the principal must usually agree to indemnify the surety if claims are filed, which is the reverse of an insurance contract, where the insurer agrees to indemnify the principal who owns the policy."
Id. at *10 (citations omitted).
Posted in:
About Us
We're committed to staying on top of the issues of today and tomorrow, such as the ever-changing landscape involving bad faith, cyber-insurance, and insurance for advanced technology sectors, artificial intelligence players, machine learning companies, and autonomous vehicle manufacturers and users.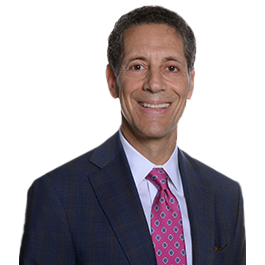 Alan S. Miller - Practice Chair
Alan has more than thirty-eight years of experience in complex litigation and counseling, concentrating in the areas of environmental law, insurance coverage and bad faith, and commercial litigation. He chairs the firm's Environmental and Energy Law practice and the Insurance Coverage and Bad Faith Litigation Practice.
Alan's environmental law practice has involved counseling, litigation and alternative dispute resolution of matters involving municipal, residual, and hazardous waste permitting and compliance, contribution and cost recovery actions under CERCLA and related state statutes, claims for natural resource damages, contamination from leaking underground storage tanks, air and water pollution regulatory permitting and enforcement actions, oil and gas drilling compliance and transactions, and real estate transactions involving contaminated and recycled industrial sites.