The lawyers at Houston Harbaugh have built a strong reputation over the past several decades representing insurance companies facing the full spectrum of complex legal challenges. No matter how big or critical the challenge, clients turn to the attorneys in Houston Harbaugh's Insurance Coverage and Bad Faith practice group for our legal and business insights.
On September 1, 2022, the Superior Court of Pennsylvania held, as a matter of first impression, that a surety is not subject to Pennsylvania's bad faith statute, 42 Pa.C.S.A. § 8731. In Eastern Steel Constructors, Inc. v. International Fidelity Insurance Co., the Superior Court reasoned that § 8731 expressly applies to "an insurance policy," and, consistent with U.S. and Pennsylvania Supreme Court holdings, "suretyship is not insurance." The Superior Court noted that "[i]f our General Assembly had intended to bring about an opposite conclusion, it would have ensured that suretyship was included in the plain language of Section 8371."

This case arises from a construction project pay dispute between Ionadi, the prime contractor, and Eastern Steel Constructors, Inc. ("Eastern"), a subcontractor. After Ionadi failed to make payments, Eastern made a claim under the payment bond. Following partial payment by International Fidelity Insurance Co. ("IFIC"), Ionadi's surety, Eastern won an arbitration award against Ionadi for the remaining sum. However, Eastern was unsuccessful in its attempts to collect on the judgment from IFIC. Eastern then initiated this state court action against IFIC, which included a count for bad faith under § 8731. The Superior Court affirmed the trial court's grant of summary judgment in favor of IFIC on the bad faith claim finding that the bad faith statute did not apply to sureties.
Posted in:
About Us
We're committed to staying on top of the issues of today and tomorrow, such as the ever-changing landscape involving bad faith, cyber-insurance, and insurance for advanced technology sectors, artificial intelligence players, machine learning companies, and autonomous vehicle manufacturers and users.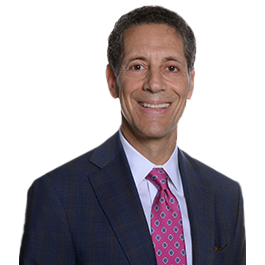 Alan S. Miller - Practice Chair
Alan has more than thirty-eight years of experience in complex litigation and counseling, concentrating in the areas of environmental law, insurance coverage and bad faith, and commercial litigation. He chairs the firm's Environmental and Energy Law practice and the Insurance Coverage and Bad Faith Litigation Practice.
Alan's environmental law practice has involved counseling, litigation and alternative dispute resolution of matters involving municipal, residual, and hazardous waste permitting and compliance, contribution and cost recovery actions under CERCLA and related state statutes, claims for natural resource damages, contamination from leaking underground storage tanks, air and water pollution regulatory permitting and enforcement actions, oil and gas drilling compliance and transactions, and real estate transactions involving contaminated and recycled industrial sites.