The lawyers at Houston Harbaugh have built a strong reputation over the past several decades representing insurance companies facing the full spectrum of complex legal challenges. No matter how big or critical the challenge, clients turn to the attorneys in Houston Harbaugh's Insurance Coverage and Bad Faith practice group for our legal and business insights.
In Barnard v. Travelers Home and Marine Ins. Co., 2019 WL 4686740 (Pa. Sept. 26, 2019), the Supreme Court of Pennsylvania held that an increase to the limits of underinsured motorist ("UIM") coverage for multiple vehicles under an existing auto policy triggers an insurance company's statutory obligation to offer an insured the opportunity to waive stacking of the new, aggregate amount of UIM coverage.
The insured, Barnard, purchased a personal auto policy from Travelers to insure her two vehicles. At the time of initial purchase, Barnard purchased UIM coverage in the amount of $50,000 per vehicle, but waived stacking of her UIM coverage limits. Several years later, Barnard increased the UIM coverage limit on each vehicle to $100,000. She did not execute a new stacking wavier at that time. Barnard was subsequently in an accident with an underinsured motorist and sought UIM benefits from Travelers. Travelers offered $100,000 based upon the UIM limit for one vehicle. Barnard disagreed and filed a complaint in the U.S. District Court for the Eastern District of Pennsylvania seeking $200,000 in stacking UIM benefits. The issue was whether Barnard's increase in UIM limits constituted a "purchase" within the meaning of Section 1738(c) of Pennsylvania Motor Vehicle Financial Responsibility Law ("MVFRL") thereby triggering an insurer's obligation to provide the insured with the opportunity to waive stacked limits of coverage. If a waiver was required and not obtained, the UIM limits would be stacked for a total of $200,000 pursuant to Section 1738(a) of the MVFRL.
Reasoning that Barnard paid a higher premium to increase her UIM limits, the district court held that Barnard had purchased UIM coverage, requiring Travelers to obtain a new stacking waiver. On appeal, the Third Circuit, recognizing that there were no prior cases on point, certified the following question to the Supreme Court of Pennsylvania: "If an insured under a policy of insurance subject to the [MVFRL] has waived stacking but later secures an increase in the limit of her UIM coverage on her existing policy, must her insurance carrier obtain a separate waiver of her right to stack the coverage or does a prior waiver of the right to stack the coverage remain in effect?"
In a 6-1 decision, the Supreme Court of Pennsylvania held that an insurance carrier must obtain a separate stacking waiver under the circumstances. Performing a plain meaning analysis, the Court cited Black's Law Dictionary, which defines "purchase" as "[t]he act or an instance of buying," and stated that in common usage "to buy" means "to acquire or obtain something by paying for it." Consequently, it held that the term purchase requires two things: "(1) the acquisition of something; and (2) payment." The Court reasoned that the statute did not limit the term "purchase" to the insured's initial purchase of a policy, as Travelers argued, but rather required execution of a new stacking waiver any time an insured pays to obtain UIM coverage for multiple vehicles, including when an insured later pays to obtain additional UIM coverage. The Court also reasoned that the statutorily-prescribed waiver form supported this interpretation as it refers to the purchase of a UIM limit, rather than the purchase of the policy itself. The Court further found that the rationale of its prior decision in Sackett v. Nationwide Mut. Ins. Co., 919 A.2d 194 (2007), which addressed whether obtaining UIM coverage for an additional vehicle constituted a purchase within the meaning of 1738(c), supported its conclusion that the opportunity to waive stacking must be offered when the insured obtains additional UIM coverage for multiple vehicles because the amount of UIM coverage that may be stacked increases. Based on this reasoning, the Court found that Travelers was required to offer Barnard the opportunity to waive stacking of the new, aggregate amount of UIM coverage at the time she increased her UIM coverage limits for multiple vehicles.
The Court recognized that its holding may have a negative impact on the insurance industry. However, it noted that such public policy arguments cannot override plain statutory language. The Court also noted that its holding is unlikely to impose a significant burden on insurance companies, as insurers provide insureds with a variety of forms to review and sign throughout the lifetime of policies, and that the holding only requires insurers to provide an additional form when an insured purchases UIM coverage for multiple vehicles.
In a dissenting opinion, Chief Justice Saylor, disagreed with the majority and indicated that he would not conclude that an insured's decision to increase limits of existing insurance coverage on an existing set of automobiles constitutes a new purchase under 1738(c). He believed the Court previously recognized that the term "purchase" in 1738(c) has acquired a specialized meaning in the insurance industry and, as a result, it is a term of art that is not subject to a plain meaning analysis based on dictionary definitions.
Posted in:
About Us
We're committed to staying on top of the issues of today and tomorrow, such as the ever-changing landscape involving bad faith, cyber-insurance, and insurance for advanced technology sectors, artificial intelligence players, machine learning companies, and autonomous vehicle manufacturers and users.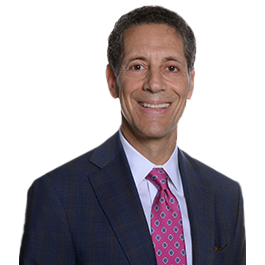 Alan S. Miller - Practice Chair
Alan has more than thirty-eight years of experience in complex litigation and counseling, concentrating in the areas of environmental law, insurance coverage and bad faith, and commercial litigation. He chairs the firm's Environmental and Energy Law practice and the Insurance Coverage and Bad Faith Litigation Practice.
Alan's environmental law practice has involved counseling, litigation and alternative dispute resolution of matters involving municipal, residual, and hazardous waste permitting and compliance, contribution and cost recovery actions under CERCLA and related state statutes, claims for natural resource damages, contamination from leaking underground storage tanks, air and water pollution regulatory permitting and enforcement actions, oil and gas drilling compliance and transactions, and real estate transactions involving contaminated and recycled industrial sites.