The lawyers at Houston Harbaugh have built a strong reputation over the past several decades representing insurance companies facing the full spectrum of complex legal challenges. No matter how big or critical the challenge, clients turn to the attorneys in Houston Harbaugh's Insurance Coverage and Bad Faith practice group for our legal and business insights.
In Lipsky v. State Farm, No. 24 EAP 2012, 2014 PA LEXIS 215 (Pa. Jan. 21, 2014), an equally divided Pennsylvania Supreme Court recently affirmed without opinion, the Superior Court's holding that emotional injury qualifies as "bodily injury" in the context of an automobile policy.
The facts of the case were tragic but undisputed: State Farm's insured, driving while intoxicated, struck and killed seventeen year old, Benjamin Lipsky while he was walking with his father and two brothers. Benjamin's estate subsequently sued in a wrongful death action and settled for $100,000 which was the liability limit for "each person" under the State Farm policy. As part of this action, the Lipsky family members who witnessed the accident also claimed negligent infliction of emotional distress (NIED). The parties then stipulated that the Lipsky's would seek a declaratory judgment against State Farm on the issue of whether their NIED claims qualified as "bodily injury" as covered by the policy.
The lower court found that the State Farm policy language was ambiguous as to "bodily injury" and that each family member's claim was independent from Benjamin's claim. The policy's "each person" $100,000 liability limit already reached in the wrongful death settlement would therefore, not apply to the NIED claims.
In State Farm's appeal, it argued that its policy language which stated "bodily injury to a person and sickness, disease, or death which results from it" required a common sense reading and cited Black's Law Dictionary defining bodily injury as "physical damage to a person's body." State Farm also relied on several Pennsylvania cases which excluded emotional distress from "bodily injury" in similar policies.
The Superior Court disagreed and found that bystander emotional distress represented a "bodily injury to a person" and that each claimant could recover under his own "each person" liability limit of $100,000. Rejecting State Farm's assertion that physical impact is necessary for "bodily injury to a person" the court found no basis for the position in either the language of State Farm's policy or in prevailing case law. Citing Schmidt v. Boardman Co., 11 A3d 924 (Pa. 2011) the court noted that the Pennsylvania Supreme Court acknowledged prevailing negligence decisions that "permit recovery for NIED accompanied by 'bodily harm' or 'physical injuries' using these terms interchangeably." Listing various physical manifestations of NIED including "knots in the stomach, nightmares, loss of sleep, headaches, low self-esteem, susceptibility to fright, and major depression" the court found that Pennsylvania case law recognizes these symptoms and the toll that they may take on the physical body.
Although the Lipsky's did not plead specific physical manifestations of their emotional distress, they alleged "physical complaints" and that they "continue to suffer emotional distress and mental anguish all to their great detriment and loss." The court found this to be sufficient stating: "It is incomprehensible under these circumstances that one could suffer great detriment and loss from having witnessed the sudden and unexpected death of a minor child or brother at the hands of a drunk driver absent immediately debilitating, physical manifestations recognized in the common law."
It is important to note however, that neither the Superior Court judges nor the Supreme Court Justices seem to be in complete agreement on the issue. Of the three Superior Court judges taking part in the decision, three opinions were issued (majority, concurring, and dissenting) and although the Supreme Court affirmed, the eligible Justices were equally divided and no opinion was issued. Despite the apparent controversy between the Justices, the Superior Court opinion therefore remains the binding decision.
Posted in:
About Us
We're committed to staying on top of the issues of today and tomorrow, such as the ever-changing landscape involving bad faith, cyber-insurance, and insurance for advanced technology sectors, artificial intelligence players, machine learning companies, and autonomous vehicle manufacturers and users.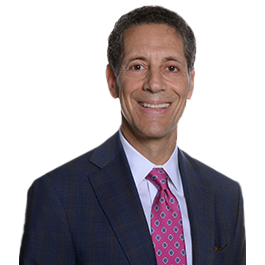 Alan S. Miller - Practice Chair
Alan has more than thirty-eight years of experience in complex litigation and counseling, concentrating in the areas of environmental law, insurance coverage and bad faith, and commercial litigation. He chairs the firm's Environmental and Energy Law practice and the Insurance Coverage and Bad Faith Litigation Practice.
Alan's environmental law practice has involved counseling, litigation and alternative dispute resolution of matters involving municipal, residual, and hazardous waste permitting and compliance, contribution and cost recovery actions under CERCLA and related state statutes, claims for natural resource damages, contamination from leaking underground storage tanks, air and water pollution regulatory permitting and enforcement actions, oil and gas drilling compliance and transactions, and real estate transactions involving contaminated and recycled industrial sites.