The lawyers at Houston Harbaugh have built a strong reputation over the past several decades representing insurance companies facing the full spectrum of complex legal challenges. No matter how big or critical the challenge, clients turn to the attorneys in Houston Harbaugh's Insurance Coverage and Bad Faith practice group for our legal and business insights.
On August 7, 2023, the Superior Court of Pennsylvania held that the Pennsylvania Motor Vehicle Financial Responsibility Law ("MVFRL") only requires uninsured or underinsured motorist stacking waivers on an auto policy to be executed by the first named insured. In Golik v. Erie Insurance Exchange, 300 A.3d 514 (Pa. Super. 2023), a unanimous, precedential opinion, the Superior Court held:
[W]hen read in context, [75 Pa.C.S.A. §] 1738(c) provides:
Each named insured purchasing uninsured or underinsured motorist coverage for more than one vehicle under a policy shall be provided the opportunity to waive the stacked limits of coverage and instead purchase coverage as described in subsection (b).
75 Pa.C.S.A. § 1738(c) (emphasis added). Critically, the phrase "each named insured" is modified by the word "purchasing." See id. The word "purchasing" is defined as "to obtain for money or by paying a price; buy[.]" Webster's New World College Dictionary, 1181 (5th ed. 2020). Thus, the plain language of Section 1738(c) only requires notice to the named insured who purchased the policy, who is the first named insured referenced in Section 1738(d) and (e).
This case arose from a 2019 motor vehicle accident in which Valerie Golik was injured. Erie Insurance Exchange, Mrs. Golik's auto insurer, denied her request for stacked limits of coverage in light of a stacking waiver executed by her husband, Mark Golik, in 2004. Mrs. Golik had been added to her husband's policy after their marriage in 2000 and testified that "she never signed or heard about the stacking waivers."
Mrs. Golik filed a declaratory judgment action alleging that Erie "failed its statutory obligation to present her with the opportunity to stack limits of [UM] and underinsured motorist coverage [UIM.]" The trial court entered judgment in favor of Mrs. Golik.
On appeal, the Superior Court vacated the trial court's judgment and remanded to the trial court for entry of judgment for Erie. In addition to Section 1738(c)'s plain language, the Superior Court was persuaded by prior cases suggesting that "a named insured, even when subsequently added to a policy, is presumed to have known about available options and is bound by the first named insured's election of lesser coverage, unless the insured takes an affirmative step to change the coverage."
About Us
We're committed to staying on top of the issues of today and tomorrow, such as the ever-changing landscape involving bad faith, cyber-insurance, and insurance for advanced technology sectors, artificial intelligence players, machine learning companies, and autonomous vehicle manufacturers and users.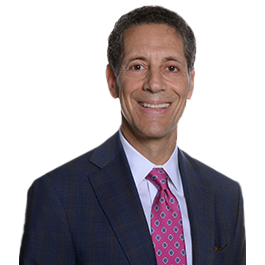 Alan S. Miller - Practice Chair
Alan has more than thirty-eight years of experience in complex litigation and counseling, concentrating in the areas of environmental law, insurance coverage and bad faith, and commercial litigation. He chairs the firm's Environmental and Energy Law practice and the Insurance Coverage and Bad Faith Litigation Practice.
Alan's environmental law practice has involved counseling, litigation and alternative dispute resolution of matters involving municipal, residual, and hazardous waste permitting and compliance, contribution and cost recovery actions under CERCLA and related state statutes, claims for natural resource damages, contamination from leaking underground storage tanks, air and water pollution regulatory permitting and enforcement actions, oil and gas drilling compliance and transactions, and real estate transactions involving contaminated and recycled industrial sites.