The lawyers at Houston Harbaugh have built a strong reputation over the past several decades representing insurance companies facing the full spectrum of complex legal challenges. No matter how big or critical the challenge, clients turn to the attorneys in Houston Harbaugh's Insurance Coverage and Bad Faith practice group for our legal and business insights.
On September 7, 2022, the Superior Court of Pennsylvania held in Jones v. Erie Insurance Exchange that "the regular-use clause of an insurance contract contravenes Section 1731" of the Pennsylvania Motor Vehicle Financial Responsibility Law (MVFRL) and, therefore, cannot be used to exclude UIM coverage. In Jones, a precedential opinion, the Superior Court followed its October 2021 decision in Rush v. Erie Insurance Exchange.

Noting that Rush is now before the Supreme Court of Pennsylvania, the Superior Court agreed with the Joneses that Rush remains "controlling," and that, "'until the Supreme Court overrules' Rush, 'our decision is the law of this Commonwealth.'"

Jones arises from a motor vehicle accident in which John Jones, a Time Warner Cable employee, was injured while operating his employer's bucket truck. Erie Insurance denied the Joneses' UIM claim pursuant to a regularly used, non-owned vehicle exclusion, as Mr. Jones was operating his employer's vehicle for which the Joneses had not purchased insurance. The trial court entered judgment on the pleadings for Erie and the Joneses appealed.
While the appeal was pending, the Superior Court decided Rush, holding:
The "regular use" exclusion in the Erie Policies limits the scope of UIM coverage required by Section 1731 by precluding coverage if an insured is injured while using a motor vehicle that the insured regularly uses but does not own. This exclusion conflicts with the broad language of Section 1731(c), which requires UIM coverage in those situations where an insured is injured arising out of the "use of a motor vehicle." In other words, the exclusion limits Section 1731(c)'s coverage mandate to situations where an insured is injured arising out of "use of an owned or occasionally used motor vehicle" . . . [S]ince the "regular use" exclusion limits the scope of UIM coverage that the MVFRL requires Erie Insurance to provide to Insureds, it is unenforceable.
The Rush decision observed that the MVFRL only relieves insurers of the obligation to provide UIM coverage "when an insured waives such coverage by executing a statutorily prescribed rejection form," and that Mr. Rush never signed a waiver form.
Jones and Rush share similar facts and "nearly identical [exclusion] language."
Based on the Superior Court's decision in Rush, the Superior Court held that, "as in Rush," the Joneses "'satisfied all three of the Section 1731 requirements,' where Mr. Jones 'suffered injuries arising out of use of a motor vehicle, was legally entitled to recover damages from the at-fault underinsured driver[ ], and never signed a rejection form waiving his right to UIM coverage.'" Until the Supreme Court issues its decision Rush, the Superior Court decisions in Rush and Jones will continue to govern this issue in Pennsylvania state courts.
Posted in:
About Us
We're committed to staying on top of the issues of today and tomorrow, such as the ever-changing landscape involving bad faith, cyber-insurance, and insurance for advanced technology sectors, artificial intelligence players, machine learning companies, and autonomous vehicle manufacturers and users.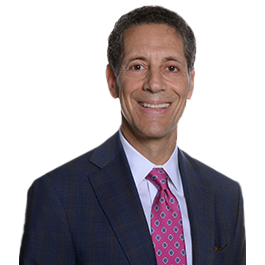 Alan S. Miller - Practice Chair
Alan has more than thirty-eight years of experience in complex litigation and counseling, concentrating in the areas of environmental law, insurance coverage and bad faith, and commercial litigation. He chairs the firm's Environmental and Energy Law practice and the Insurance Coverage and Bad Faith Litigation Practice.
Alan's environmental law practice has involved counseling, litigation and alternative dispute resolution of matters involving municipal, residual, and hazardous waste permitting and compliance, contribution and cost recovery actions under CERCLA and related state statutes, claims for natural resource damages, contamination from leaking underground storage tanks, air and water pollution regulatory permitting and enforcement actions, oil and gas drilling compliance and transactions, and real estate transactions involving contaminated and recycled industrial sites.