The lawyers at Houston Harbaugh have built a strong reputation over the past several decades representing insurance companies facing the full spectrum of complex legal challenges. No matter how big or critical the challenge, clients turn to the attorneys in Houston Harbaugh's Insurance Coverage and Bad Faith practice group for our legal and business insights.
On October 18, 2022, the Supreme Court of Pennsylvania granted allowance of appeal in Kramer v. Nationwide Property and Casualty Insurance Co. regarding the issue of whether the Superior Court erred by finding that "emotional distress damages are covered under an insurance policy providing liability coverage only for 'bodily injury,' even when the policy itself excludes emotional distress from the definition of bodily injury[.]"

This case arises from the 2018 overdose death of Michael T. Murray, Jr., who passed away at the home of Stewart Kramer and Valerie Conicello (the "Kramers"). The Kramers' son, Adam, had hosted Murray at his parents' home while the Kramers were away. Murray's mother, Laurie S. Cruz, filed a wrongful death and survival action against the Kramers and Adam. Cruz alleged that Adam was "widely known to use and sell controlled substances" and was "negligent in supplying [Murray] with the drugs that caused his overdose." Cruz further alleged that the Kramers were negligent in allowing Adam "to use their home for such illicit activities."

The Kramers' insurer, Nationwide, disclaimed coverage pursuant to the policy's "controlled substance" exclusion, which excluded coverage for bodily injury or property damage "…resulting from the use, sale, manufacture, delivery, transfer or possession by a person of a controlled substance(s)…" as defined by the FDA. The policy defined "bodily injury" for the purposes of the exclusion as "bodily harm, including resulting care, sickness or disease, loss of service or death" and expressly provided that "[b]odily injury does not include emotional distress, mental anguish, humiliation, mental distress or injury, or any similar injury unless [it is a] direct result of bodily harm."
The Kramers filed a declaratory judgment action seeking to compel Nationwide to provide them with a defense in the underlying action. The trial court entered a declaratory judgment finding a duty to defend.

In December 2021, a unanimous, three-judge panel of the Superior Court agreed with Nationwide that bodily injury resulting from the use of controlled substances was excluded by operation of the policy's "controlled substance" exclusion. However, the Superior Court also noted that the wrongful death claim asserted against the Kramers in the underlying lawsuit was not limited to bodily injury. In this regard, the Superior Court held that in a wrongful death suit under Pennsylvania law, a family may recover for its emotional and psychological loss. Based on these independent damages emanating from a wrongful death claim, the Superior Court held that the policy's "controlled substance" exclusion was not implicated ("Since these are the types of damages that do not fall under the ambit of the policy's 'bodily injury' definition, the policy's controlled substance exclusion would not apply to them."). Because the policy's "controlled substance" exclusion did not apply with respect to the wrongful death claim, the Superior Court affirmed the trial court's order that Nationwide had a duty to defend the Kramers.
The Superior Court decision is silent as to the standard definition of "bodily injury" contained in the Nationwide policy. We will continue to monitor this appeal and report on the Supreme Court's ruling when the same is issued.
For more information about these issues, please contact Jake S. Oresick at oresickjs@hh-law.com or call (412) 288-4005.
Posted in:
About Us
We're committed to staying on top of the issues of today and tomorrow, such as the ever-changing landscape involving bad faith, cyber-insurance, and insurance for advanced technology sectors, artificial intelligence players, machine learning companies, and autonomous vehicle manufacturers and users.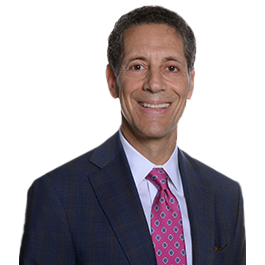 Alan S. Miller - Practice Chair
Alan has more than thirty-eight years of experience in complex litigation and counseling, concentrating in the areas of environmental law, insurance coverage and bad faith, and commercial litigation. He chairs the firm's Environmental and Energy Law practice and the Insurance Coverage and Bad Faith Litigation Practice.
Alan's environmental law practice has involved counseling, litigation and alternative dispute resolution of matters involving municipal, residual, and hazardous waste permitting and compliance, contribution and cost recovery actions under CERCLA and related state statutes, claims for natural resource damages, contamination from leaking underground storage tanks, air and water pollution regulatory permitting and enforcement actions, oil and gas drilling compliance and transactions, and real estate transactions involving contaminated and recycled industrial sites.