The lawyers at Houston Harbaugh have built a strong reputation over the past several decades representing insurance companies facing the full spectrum of complex legal challenges. No matter how big or critical the challenge, clients turn to the attorneys in Houston Harbaugh's Insurance Coverage and Bad Faith practice group for our legal and business insights.
In Shannon v. NY Central Mutual Ins. Co., No. 3:13-CV-1432, 2013 U.S. Dist. LEXIS 165280, (M.D.Pa. Nov. 20, 2013), the Middle District of Pennsylvania recently held that an insurer could argue an insured committed a "bad-faith setup" in an attempt to obtain punitive damages under Pennsylvania's bad faith statute.
Plaintiff in Shannon was injured in 2003 from a vehicle accident involving Marcial Gonzalez, the insured under New York Central's policy. In March of 2004, Shannon filed suit against Gonzalez for injuries sustained and received a 1.1 million dollar verdict for which $200,000 was deducted for amounts plaintiff had received from her own carrier. Following assignment by Gonzalez, Shannon filed suit alleging that the insurer violated its duty of good faith by failing to settle in a timely manner and in violation of Pennsylvania's Bad Faith Statute, 42 Pa. C.S.A. § 8371. Plaintiff contended that Gonzalez's insurer offered $25,000 (the limits of the policy) late and only after Shannon incurred the time and expense of discovery.
The opinion addressed two motions: the first was Plaintiff's Motion to Strike Defendants Affirmative Defense Paragraph and the second was Plaintiff's Motion to Quash Subpoenas directed to Shannon's employers and medical providers. Regarding the former, plaintiff had argued that defendant's affirmative defenses were inappropriate and not contemplated by Rule 8(c) of the Federal Rules of Civil Procedure. In noting that Rule 8(c) requires that a party set forth affirmative defenses "and any other matter constituting an avoidance or affirmative defense", the court rejected plaintiff's contention that the defense was impermissible. In citing defendant's description of the "bad faith set-up" as a "quick settlement demand, followed by a quick closing of the window before important information is provided so that any subsequent limits offers by the insurer are bemoaned as too late," the court allowed the defense to proceed as it could establish an "avoidance" under Rule 8(c). Despite allowing the defense to proceed however, the court noted that the insurer did not cite any Pennsylvania appellate case which confirmed the existence of a "bad faith set-up" defense.
In discussing whether the insurer committed bad faith, the court stated that an examination of when the insurance company had enough information to indicate that the damages exceeded the policy limits and that it therefore exposed its insured to a crippling excess verdict was necessary in the case at bar. The defendant's Answer with respect to their affirmative defenses seemed to the court to be reasonably related to the maintenance of its defense and in-line with the requirements of Rule 8(c).
The court did however, strike two subsections of the Affirmative Defense Paragraph as they pertained to plaintiff's counsel violations of unspecified state and federal criminal statutes. As there are hundreds of such statutes, the allegations did not comport with the "fair notice" requirement outlined in the Federal Rules of Civil Procedure sections pertaining to the pleadings process.
With respect to Plaintiff's Motion to Quash Subpoenas, the court held that the alleged "burdensome" subpoenas could stand as no record custodians were presented to argue that the information sought would be oppressive or unduly burdensome. Only those subpoenas which sought information which was already provided were quashed as being duplicative.
About Us
We're committed to staying on top of the issues of today and tomorrow, such as the ever-changing landscape involving bad faith, cyber-insurance, and insurance for advanced technology sectors, artificial intelligence players, machine learning companies, and autonomous vehicle manufacturers and users.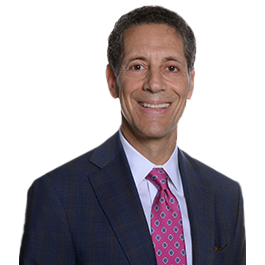 Alan S. Miller - Practice Chair
Alan has more than thirty-eight years of experience in complex litigation and counseling, concentrating in the areas of environmental law, insurance coverage and bad faith, and commercial litigation. He chairs the firm's Environmental and Energy Law practice and the Insurance Coverage and Bad Faith Litigation Practice.
Alan's environmental law practice has involved counseling, litigation and alternative dispute resolution of matters involving municipal, residual, and hazardous waste permitting and compliance, contribution and cost recovery actions under CERCLA and related state statutes, claims for natural resource damages, contamination from leaking underground storage tanks, air and water pollution regulatory permitting and enforcement actions, oil and gas drilling compliance and transactions, and real estate transactions involving contaminated and recycled industrial sites.