The lawyers at Houston Harbaugh have built a strong reputation over the past several decades representing insurance companies facing the full spectrum of complex legal challenges. No matter how big or critical the challenge, clients turn to the attorneys in Houston Harbaugh's Insurance Coverage and Bad Faith practice group for our legal and business insights.
In Sunbeam Corp. v. Liberty Mut. Ins. Co., 781 A.2d 1189 (Pa. 2001), the Pennsylvania Supreme Court adopted a strong application of regulatory estoppel. The question in Sunbeam was whether insurers doing business in Pennsylvania must be bound by representations made to the Pennsylvania Insurance Department by the "insurance industry." Specifically, the Supreme Court held that insurers could not argue that a specific pollution exclusion provision of a standard CGL policy meant something different from what the industry represented it meant to the Pennsylvania Insurance Department.
In Certain Underwriters at Lloyd's London v. U.S. Steel Corp., GD-12-000409 (CCP Allegheny, Dec. 11, 2014), Lloyd's argued that it should not be bound by the representations that the insurance carriers made to the Pennsylvania Insurance Department for three main reasons:
First, the language of the Lloyd's policy was developed through a different drafting history.
Second, the language of the [Lloyd's policy] differs from the language of the pollution exclusion governing domestic insurance policies.
Third, neither Lloyd's nor any of its agents made any representations to any state insurance departments, including the Pennsylvania Insurance Department.
Id. at 12 (a copy of the Opinion is attached below for easy reference). On its face, Lloyd's arguments make a lot of sense: how could a business be held accountable under a regulatory estoppel theory – which, in its classic formulation, requires a representation – for representations made by another entity?
Judge Wettick rejected this argument, stating that the Pennsylvania Supreme Court in Sunbeam intended the particular pollution exclusion language to apply to the entire industry:
I read the Pennsylvania Supreme Court's Sunbeam Opinion as extending responsibility to all insurance companies for the industry's alleged misrepresentations as a matter of public policy. Sunbeam refers to the industry's submission to the Pennsylvania Insurance Department and the insurance industry's memorandum. The Sunbeam Opinion offers no explanation why every insurance company is bound by the representations, and the Opinion never suggests that there are insurance companies not covered by the Sunbeam Opinion.
Id. (emphasis in original). The language here is striking: Judge Wettick acknowledges the blanket application of regulatory estoppel to an entire industry (even when a particular company made no necessary representation), but is beholden to the Supreme Court's broad holding.
Further explaining his rationale, Judge Wettick points to a case relied upon by the Sunbeam court: Essex Chemical Corp. v. Hartford Accident and Indem. Co., 261 F.3d 491 (3d Cir. 2001). Interestingly, Essex Chemical is both a federal case, and a case examining New Jersey law. Judge Wettick held that Lloyd's could not prevail at summary judgment on a regulatory estoppel argument simply because Lloyd's never made a representation to the Pennsylvania Insurance Department and had separate and distinct language in its policy. In support of this holding, Judge Wettick pointed out that in Essex Chemical, the court held regulatory estoppel applied to Essex Chemical even though the company's "operations began after the misrepresentations were made to the state regulators. It appears that the Court did so because the entire industry, including carriers using nonstandard pollution exclusion, may have benefited from the misrepresentation." Lloyds, at 12.
This is a remarkable outcome, and one insurers must take into account: an insurer, which did not make any representations, nor was part of an industry group that made representations to a state regulatory body, can and will be held to account for other entities' representations if it conceivably can be argued that the industry as a whole benefited from that representation.
Posted in:
About Us
We're committed to staying on top of the issues of today and tomorrow, such as the ever-changing landscape involving bad faith, cyber-insurance, and insurance for advanced technology sectors, artificial intelligence players, machine learning companies, and autonomous vehicle manufacturers and users.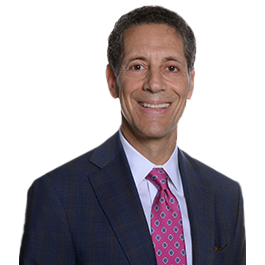 Alan S. Miller - Practice Chair
Alan has more than thirty-eight years of experience in complex litigation and counseling, concentrating in the areas of environmental law, insurance coverage and bad faith, and commercial litigation. He chairs the firm's Environmental and Energy Law practice and the Insurance Coverage and Bad Faith Litigation Practice.
Alan's environmental law practice has involved counseling, litigation and alternative dispute resolution of matters involving municipal, residual, and hazardous waste permitting and compliance, contribution and cost recovery actions under CERCLA and related state statutes, claims for natural resource damages, contamination from leaking underground storage tanks, air and water pollution regulatory permitting and enforcement actions, oil and gas drilling compliance and transactions, and real estate transactions involving contaminated and recycled industrial sites.