The lawyers at Houston Harbaugh have built a strong reputation over the past several decades representing insurance companies facing the full spectrum of complex legal challenges. No matter how big or critical the challenge, clients turn to the attorneys in Houston Harbaugh's Insurance Coverage and Bad Faith practice group for our legal and business insights.
In Westfield Ins. Co. v. Astra Foods Inc., 2016 PA Super 31 (Pa. Super. Feb. 12, 2016) (opinion by Stabile, J.), the Superior Court of Pennsylvania held that an injured worker who was previously determined by a Workers' Compensation Judge ("WCJ") to not be a "borrowed employee" at the time of his injury and, in turn, barred from workers' compensation coverage, was held to be a "leased worker" under the facility operator's Commercial General Liability ("CGL") policy resulting in coverage being excluded by the employer's liability exclusion in the CGL policy, thereby leaving the facility operator without coverage for the loss.
Jose Noe Castillo Ramos ("Ramos"), an employee of BK Packaging Services, Inc. ("BK"), suffered a severe injury to his hand and arm while cleaning an exhaust fan at a facility operated by Astra Foods Inc. ("Astra"). Ramos filed a workers' compensation claim for his injuries. The WCJ issued a decision finding that Ramos was not a "borrowed employee" of Astra at the time of the injury. As a result of the ruling, there was no coverage for Astra under its workers' compensation policy issued by Westfield Insurance Company ("Westfield"). Ramos filed a personal injury action against Astra in which he received a jury verdict award of $763,413. Westfield, who also issued a CGL to Astra, filed a declaratory judgment action seeking a declaration that the employer's liability exclusion in the CGL policy barred coverage because Ramos was an employee of Astra's by satisfying the definition of "leased worker" in the CGL policy. The trial court granted summary judgment in favor of Westfield finding Ramos was a "leased worker" and, thus, the employer's liability exclusion precluded coverage.
On appeal, Astra argued that Westfield was collaterally or judicially estopped from challenging Ramos' employment status because the WCJ previously determined that Ramos was not employed by Astra based on the borrowed employee doctrine and, therefore, Westfield should not be permitted to re-litigate the issue of Ramos' employment status under the CGL policy. The Superior Court rejected those arguments on grounds that the common law doctrine of borrowed employee at issue in the workers' compensation proceeding was different from the definition of a "leased worker" under the CGL policy. The doctrine of borrowed employee is determined by examining the right to control the manner of performance of the servant's work. On the other hand, a "leased worker" was defined in the CGL policy as "a person leased to [Astra] by a labor leasing firm under an agreement between [Astra] and the labor leasing firm, to perform duties related to the conduct of [Astra's] business." In addition, the court found that the issue of whether Ramos was a "leased worker" under the CGL policy was not before the WCJ.
Astra further argued that the inclusion of a "leased worker" under the employer's liability exclusion in the CGL policy was against public policy because it results in illusory coverage. The court dismissed that argument as well finding that the CGL policy was not illusory because Westfield was not required to offer coverage to Astra for personal injury claims made by workers not directly employed by Astra, Astra did not purchase the CGL policy principally to cover leased workers, and the exclusion did not operate to foreclose the majority of expected claims.
Posted in:
About Us
We're committed to staying on top of the issues of today and tomorrow, such as the ever-changing landscape involving bad faith, cyber-insurance, and insurance for advanced technology sectors, artificial intelligence players, machine learning companies, and autonomous vehicle manufacturers and users.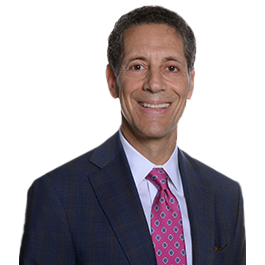 Alan S. Miller - Practice Chair
Alan has more than thirty-eight years of experience in complex litigation and counseling, concentrating in the areas of environmental law, insurance coverage and bad faith, and commercial litigation. He chairs the firm's Environmental and Energy Law practice and the Insurance Coverage and Bad Faith Litigation Practice.
Alan's environmental law practice has involved counseling, litigation and alternative dispute resolution of matters involving municipal, residual, and hazardous waste permitting and compliance, contribution and cost recovery actions under CERCLA and related state statutes, claims for natural resource damages, contamination from leaking underground storage tanks, air and water pollution regulatory permitting and enforcement actions, oil and gas drilling compliance and transactions, and real estate transactions involving contaminated and recycled industrial sites.