The lawyers at Houston Harbaugh have built a strong reputation over the past several decades representing insurance companies facing the full spectrum of complex legal challenges. No matter how big or critical the challenge, clients turn to the attorneys in Houston Harbaugh's Insurance Coverage and Bad Faith practice group for our legal and business insights.
In Kreamer v. Lobar (Carbon County 2015), the Court of Common Pleas found that subcontractor Chowns Fabrication and Rigging did not breach its obligation under its subcontract with general contractor Lobar Inc. in spite of Chowns' failure to secure liability insurance to protect Lobar from any claim arising out of Chowns' operations.
As part of its subcontract, Chowns was required to have Lobar named as an additional insured to Chowns' Commercial General Liability Policy " for claims 'caused in whole or in part by' the subcontractor's negligent acts or omissions." Chowns did in fact obtain a certificate of insurance so providing. However, when the underlying claim was tendered to Chowns' carrier, the claim was denied.
In his complaint, Plaintiff, an employ of Chowns, alleged injury as the result soley of Lobar's alleged negligence. The complaint alleged that Lobar failed to: establish safety standards and policies for the erection of plywood structures; implement a safety plan; appoint sufficient supervisors; adequately train personnel; require workers to remove plywood structures; adequately inspect the job site; inform Kreamer of the dangers of removing the plywood structure; and provide him with assistance and means of doing so.
Judge Nanovic , in his opinion denying Lobar's motion for summary judgment and granting Chowns' motion for summary judgment dismissing Lobar's Third Party Complaint, found that the agreement did not require Chowns to provide coverage for claims that alleged negligence solely by the general contractor (but only for claims "caused in whole or in part by subcontractor's acts or omissions").
This opinion is instructive with respect to the care that must be taken in drafting Additional Insured provisions in both General Contracts and Subcontracts.
Opinion available at: PICS 15-1646 (Carbon Cty. 2015)
Posted in:
About Us
We're committed to staying on top of the issues of today and tomorrow, such as the ever-changing landscape involving bad faith, cyber-insurance, and insurance for advanced technology sectors, artificial intelligence players, machine learning companies, and autonomous vehicle manufacturers and users.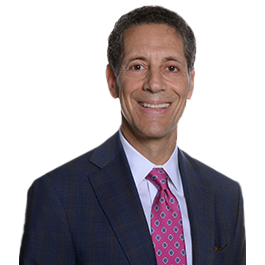 Alan S. Miller - Practice Chair
Alan has more than thirty-eight years of experience in complex litigation and counseling, concentrating in the areas of environmental law, insurance coverage and bad faith, and commercial litigation. He chairs the firm's Environmental and Energy Law practice and the Insurance Coverage and Bad Faith Litigation Practice.
Alan's environmental law practice has involved counseling, litigation and alternative dispute resolution of matters involving municipal, residual, and hazardous waste permitting and compliance, contribution and cost recovery actions under CERCLA and related state statutes, claims for natural resource damages, contamination from leaking underground storage tanks, air and water pollution regulatory permitting and enforcement actions, oil and gas drilling compliance and transactions, and real estate transactions involving contaminated and recycled industrial sites.