The lawyers at Houston Harbaugh have built a strong reputation over the past several decades representing insurance companies facing the full spectrum of complex legal challenges. No matter how big or critical the challenge, clients turn to the attorneys in Houston Harbaugh's Insurance Coverage and Bad Faith practice group for our legal and business insights.
In State Farm Fire & Cas. Co. v. Scalia, No. 1:14-cv-00049, 2014 U.S. Dist. LEXIS 170015 (M.D. Pa. Dec. 9, 2014) (Jones, III, J.), the U.S. District Court for the Middle District of Pennsylvania held that an insured was not entitled to a defense or indemnity under his homeowners insurance policy for a personal injury action filed against him which alleged that he violently assaulted the plaintiff because the alleged incident did not constitute an "occurrence," i.e., an accident, under the policy.
Marti B. Scalia ("Scalia") was issued a Homeowners Policy by State Farm Fire and Casualty Company ("State Farm") that was effective for the period May 21, 2010 through May 21, 2011 (the "Policy"). Scalia was sued in a personal injury action in the Court of Common Pleas of Huntingdon County, Pennsylvania by Jackie C. Alexander ("Alexander"). The Amended Complaint in that action alleged that on October 29, 2010, while driving on the highway and then while at Scalia's personal residence, Scalia violently struck Alexander, pulled her from her car, and pushed and shoved and knocked her to the ground. The Amended Complaint referred to the incident as an "assault and battery" which caused various bodily and psychological injuries to Alexander. The Amended Complaint further alleged that Scalia's actions were "careless, reckless, wanton, and willful" and sought punitive damages as a result of the alleged assault and battery.
On January 13, 2014, State Farm filed a Complaint in the U.S. District Court for the Middle District of Pennsylvania seeking a declaration that it had no duty to defend or indemnify Scalia for the underlying state court action. The State Farm Policy provided personal liability coverage to Scalia "for damages because of bodily injury … to which this coverage applies, caused by an occurrence." "Occurrence" was defined in the Policy as "an accident, including exposure to conditions, which results in: a. bodily injury … during the policy period."
State Farm moved for summary judgment on its declaratory judgment claim. Following Pennsylvania Supreme Court precedent, the court found that an "accident" was something that happens "unexpected or unintentionally" and that "implies a degree of fortuity." It further stated that "[w]illful and malicious assaults are intentional torts; they are not accidents." Looking solely to the "four corners" of Alexander's Amended Complaint in the underlying action, the court found that there were no allegations to suggest that Scalia's actions were unintentional or fortuitous. Rather, the court found that the complaint described "a wanton assault intentionally perpetrated upon Alexander by Scalia."
Scalia argued that the court should consider evidence outside of the underlying complaint that suggested that Alexander was intoxicated at the time of the incident and that was the reason she fell and injured herself. The court declined to consider such evidence, as the court was required to consider only the terms of the Policy and the "four corners" of the underlying complaint to determine whether State Farm had a duty to defend or indemnify Scalia. Scalia argued that an exception to the "four corners" rule applied because State Farm was on notice that the underlying complaint may be amended in a way that may bring it within the scope of coverage under the Policy. The court declined to recognize such an exception to the "four corners" rule stating "the general rule of civil procedure that complaints may be amended cannot be manipulated to essentially require insurers to defend every complaint ever filed based on the mere possibility that at some point in the future, the underlying plaintiff may amend his or her complaint to allege a potentially covered claim. Such a rule would be highly burdensome to insurers, and would quite likely drive up the costs of insurance for policyholders."
Because the damages in the underlying action were not caused by an "occurrence", i.e., an accident, the court granted State Farm's motion for summary judgment and declared that State Farm had no obligation to defend or indemnify Scalia for the underlying action.
Posted in:
About Us
We're committed to staying on top of the issues of today and tomorrow, such as the ever-changing landscape involving bad faith, cyber-insurance, and insurance for advanced technology sectors, artificial intelligence players, machine learning companies, and autonomous vehicle manufacturers and users.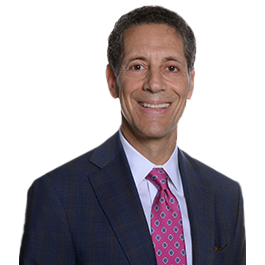 Alan S. Miller - Practice Chair
Alan has more than thirty-eight years of experience in complex litigation and counseling, concentrating in the areas of environmental law, insurance coverage and bad faith, and commercial litigation. He chairs the firm's Environmental and Energy Law practice and the Insurance Coverage and Bad Faith Litigation Practice.
Alan's environmental law practice has involved counseling, litigation and alternative dispute resolution of matters involving municipal, residual, and hazardous waste permitting and compliance, contribution and cost recovery actions under CERCLA and related state statutes, claims for natural resource damages, contamination from leaking underground storage tanks, air and water pollution regulatory permitting and enforcement actions, oil and gas drilling compliance and transactions, and real estate transactions involving contaminated and recycled industrial sites.