Accomplished business litigation and trial lawyers, providing comprehensive litigation and trial support for clients on a broad spectrum of matters throughout Pennsylvania, West Virginia, Ohio and other jurisdictions upon a special admission basis.
In C.E. Pontz Sons, Inc. v. Purcell Constr. Co., 2015 Pa. Super. Unpub. LEXIS 3192 (Pa. Super 2015), the Pennsylvania Superior Court addressed the often disputed question regarding whether oral modifications to construction contracts have effect despite a contractual provision requiring written amendments to the contract. Holding with the prevailing case law, the Court found that oral modifications are enforceable for contracts that are not for the sale of goods.
C.E. Pontz subcontracted with Purcell, which was performing work on a municipal project. C.E. Pontz was to perform landscaping work for a total contract price of $3,500. Id. at 1. The subcontract clearly stated that "all change orders must be in writing, approved by [Purcell], and, in addition, approval for payment must be given by" the school district. Id. at 2. Not long after C.E. Pontz began performing the work contemplated by the subcontract, representatives from C.E. Pontz and Purcell had extensive discussions regarding work to be performed "in addition to the work included in the $3,500 contract price." Id. Although C.E. Pontz agreed to perform this additional work – and did, in fact, perform the work – it failed to submit any change orders until after the work was completed. Id.
Months later, C.E. Pontz submitted a request to Purcell for additional payment. Id. Despite the fact that Purcell admitted C.E. Pontz performed work beyond the scope of the initial contract, Purcell authorized only partial payment regarding the work performed. Id. As always, C.E. Pontz then sued, leading litigation through the compulsory arbitration division of Lancaster County, through a bench trial, and finally to the Superior Court.
At issue before the Superior Court is a fundamental, although at times fraught, issue: can a subcontractor collect for work performed via oral agreement when the written document precludes payment for such work?
Purcell first attempted to argue that under Scott Twp. School Dist. Authority v. Branna Constr. Corp., 185 A.2d 320 (Pa. 1962), the stricter "public contract" interpretation rules ought to apply because the project involved work on a public school. C.E. Pontz at 11. The Superior Court rejected this argument for two reasons. First, the Court found that Purcell waived the argument by failing to raise it at the trial court level. More importantly, the Court found that "Purcell's reliance on Scott is misplaced because Purcell fails to explain how the parties' written agreement qualifies as a 'public' contract when both entities are private companies." Id. at 12. In other words, the stricter rules apply only when a government entity is a signatory to the contract at issue; subcontracts attendant to a government contract do not invoke Scott.
Having dispensed of that argument, the Superior Court found that, under the longstanding law of Pennsylvania a "written contract which is not for the sale of goods may be modified orally, even when the written contract provides that modifications may only be made in writing." Id. at 13. The key in this case was that C.E. Pontz was able to establish clear and convincing evidence that Purcell not only knew, but approved of the additional work performed by C.E. Pontz. To permit the contractual defense proffered by Purcell would create potential windfalls for general contractors, and the Superior Court smartly reiterated the traditional rejection of the same.
Posted in:
About Us
The litigation attorneys at Houston Harbaugh, P.C., are accomplished business trial lawyers, providing comprehensive support in litigation across a broad spectrum of matters throughout Pennsylvania, West Virginia, Ohio and other jurisdictions upon a special admission basis. Our clients are regional and national small, medium and large companies and individuals who seek well planned and aggressive, but cost effective litigation. We counsel, we budget, we have a deep bench, we act quickly when needed and we have experienced trial lawyers who know the courts and bench. We serve regularly as local counsel for some of the largest law firms in the country when they have matters in this region.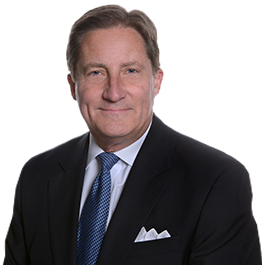 Henry M. Sneath
Co-Chair of Houston Harbaugh's Litigation Practice, and Chair of its Intellectual Property Practice, Henry Sneath is a trial attorney, mediator, arbitrator and Federal Court Approved Mediation Neutral and Special Master with extensive federal and state court trial experience in cases involving commercial disputes, breach of contract litigation, intellectual property matters, patent, trademark and copyright infringement, trade secret misappropriation, DTSA claims, cyber security and data breach prevention, mitigation and litigation, probate trusts and estates litigation, construction claims, eminent domain, professional negligence lawsuits, pharmaceutical, products liability and catastrophic injury litigation, insurance coverage, and insurance bad faith claims.
Samuel H. Simon
As co-chair of Houston Harbaugh's Litigation Group, Sam focuses his practice on commercial/business litigation. Sam regularly represents clients in the construction, manufacturing, oil and gas, and wholesale/retail/ distribution industries, as well as individuals in matters such as:
Construction litigation
Environmental litigation
Breach of contract disputes
Oil and gas litigation
Negligence
Restrictive covenants (non-compete agreements)
Civil rights
Collections/creditors' rights
Lease disputes