Accomplished business litigation and trial lawyers, providing comprehensive litigation and trial support for clients on a broad spectrum of matters throughout Pennsylvania, West Virginia, Ohio and other jurisdictions upon a special admission basis.
Approximately two years ago, I commented on the Superior Court opinion in Gongloff Contracting, L.L.C. v. L. Robert Kimball & Assoc., No. 785 WDA 2014 (Pa. Super. 2015), which expanded the reach of Pennsylvania's negligent misrepresentation law from applying only to claims by contractors against design professionals to also encompassing claims by subcontractors against design professionals. Recently, the Superior Court has further expanded this cause of action beyond claims against only design professionals. In Fulton Bank, N.A. v. Sandquist, No. 2306 EDA 2016 (Pa. Super. 2017), the Superior Court has now recognized a cause of action for potential liability against accountants and their firms under a theory of negligent misrepresentation for providing professional information that is designed to be relied upon by a third party.
In Fulton Bank, N.A. v. Sandquist, the bank filed a complaint with several counts, including negligent misrepresentation, against the accountants of HiFi House (not a party to the action), seeking damages that the bank suffered as a result of making several million dollars in loans to HiFi House based upon financial statements prepared by the accountants. The accountants filed preliminary objections asserting that under the Pennsylvania Supreme Court opinion of Bilt-Rite Contractors, Inc. v. The Architectural Studio, 866 A.2d 270 (Pa. 2005), , which adopted Section 552 of the Restatement (Second) of Torts, claims for negligent misrepresentation were limited to actions against design professionals. The trial court agreed and granted the preliminary objections.
On appeal, after considering various cases from other jurisdictions that the trial court considered, as well a specific comment to Section 522 of the Restatement (Second) of Torts, which all seemed to so limit a claim for negligent misrepresentation, the Superior Court found that the trial court "applied too narrow a reading of Bilt-Rite" and further that it was not bound by opinions for Federal Courts or other jurisdictions. Finally, in a footnote, the Superior Court stated that Bilt-Rite did not adopt the comments to Section 552 of the Restatement.
The language utilized by the Superior Court in Fulton Bank is broad, and in no way limited to only design professionals and accountants. In fact, this holding arguably could extend liability for negligent misrepresentation to any professional service provider in Pennsylvania, where the information is provided and intended to be relied upon by third parties.
About Us
The litigation attorneys at Houston Harbaugh, P.C., are accomplished business trial lawyers, providing comprehensive support in litigation across a broad spectrum of matters throughout Pennsylvania, West Virginia, Ohio and other jurisdictions upon a special admission basis. Our clients are regional and national small, medium and large companies and individuals who seek well planned and aggressive, but cost effective litigation. We counsel, we budget, we have a deep bench, we act quickly when needed and we have experienced trial lawyers who know the courts and bench. We serve regularly as local counsel for some of the largest law firms in the country when they have matters in this region.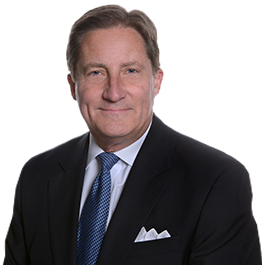 Henry M. Sneath
Co-Chair of Houston Harbaugh's Litigation Practice, and Chair of its Intellectual Property Practice, Henry Sneath is a trial attorney, mediator, arbitrator and Federal Court Approved Mediation Neutral and Special Master with extensive federal and state court trial experience in cases involving commercial disputes, breach of contract litigation, intellectual property matters, patent, trademark and copyright infringement, trade secret misappropriation, DTSA claims, cyber security and data breach prevention, mitigation and litigation, probate trusts and estates litigation, construction claims, eminent domain, professional negligence lawsuits, pharmaceutical, products liability and catastrophic injury litigation, insurance coverage, and insurance bad faith claims.
Samuel H. Simon
As co-chair of Houston Harbaugh's Litigation Group, Sam focuses his practice on commercial/business litigation. Sam regularly represents clients in the construction, manufacturing, oil and gas, and wholesale/retail/ distribution industries, as well as individuals in matters such as:
Construction litigation
Environmental litigation
Breach of contract disputes
Oil and gas litigation
Negligence
Restrictive covenants (non-compete agreements)
Civil rights
Collections/creditors' rights
Lease disputes