Accomplished business litigation and trial lawyers, providing comprehensive litigation and trial support for clients on a broad spectrum of matters throughout Pennsylvania, West Virginia, Ohio and other jurisdictions upon a special admission basis.
In an opinion dated July 11, 2013, The Pennsylvania Commonwealth Court affirmed a lower court ruling finding that a surety may waive its protections under the Safe Harbor Provision of the Procurement Code language in its form Surety Bond. In Berks Products Corp. v. Arch Ins. Co., No 1457 C.D. 2012, Judge Patricia McCullough of the Pennsylvania Commonwealth Court upheld a finding that Arch Insurance remained liable to a materialman on a public project, even though the general contractor had paid its subcontractors in full.
Arch sought protection under 62 Pa.C.S. section 3939(b), which provides:
"Once a contractor has made payment to the subcontractor according to the provisions of this subchapter, future claims for payment against the contractor or the contractor's surety by parties owed payment from the subcontractor which has been paid shall be barred."
A school district retained a general contractor to oversee the construction of a new intermediate school. The general contractor entered into a subcontract for all concrete work, and the concrete subcontractor subsequently obtained materials for the project from a supplier.
The concrete subcontractor eventually failed to pay the supplier for approximately $52,000 worth of materials, and thereafter filed for bankruptcy. The supplier then filed a civil action against Arch seeking to recover payment under the surety bond. The court held that although 62 Pa.C.S. section 3939(b) applied to the project, Arch had waived its protections by including language in the bond stating:
"[T]he terms of and conditions of the Bond are and shall be that if the Principal and any subcontractor of the Principal to whom any portion of the work under this Agreement shall be subcontracted, and if all assignees of the Principal and of any such subcontractor, promptly shall pay or shall cause to be paid, in full, all money which may be due any claimant supplying labor or materials in the protection and performance of the work in accordance with the Agreement and in accordance with the Contract Documents . . . for material furnished or labor supplies or labor performed, then the is Bond shall be void; OTHERWISE, THE BOND SHALL BE AND SHALL REMAIN IN FORCE AND EFFECT. (Emphasis added).
Arch argued that the terminology of its bond was standard for all payment bonds posted on public works construction projects and essentially mirrored the language of the Bond Law. However the court found that the cited language goes beyond the requirements of the Bond Law and ensured that the bond would remain "in force and effect" until both the principal and any of its subcontractors made full payment for all labor or materials supplied for the school project.
Sureties would do well to reexamine the language of their standard payment bonds in light of this opinion.
Posted in:
About Us
The litigation attorneys at Houston Harbaugh, P.C., are accomplished business trial lawyers, providing comprehensive support in litigation across a broad spectrum of matters throughout Pennsylvania, West Virginia, Ohio and other jurisdictions upon a special admission basis. Our clients are regional and national small, medium and large companies and individuals who seek well planned and aggressive, but cost effective litigation. We counsel, we budget, we have a deep bench, we act quickly when needed and we have experienced trial lawyers who know the courts and bench. We serve regularly as local counsel for some of the largest law firms in the country when they have matters in this region.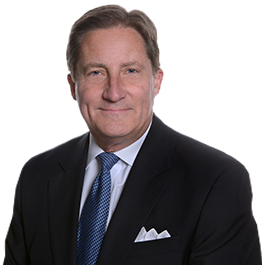 Henry M. Sneath
Co-Chair of Houston Harbaugh's Litigation Practice, and Chair of its Intellectual Property Practice, Henry Sneath is a trial attorney, mediator, arbitrator and Federal Court Approved Mediation Neutral and Special Master with extensive federal and state court trial experience in cases involving commercial disputes, breach of contract litigation, intellectual property matters, patent, trademark and copyright infringement, trade secret misappropriation, DTSA claims, cyber security and data breach prevention, mitigation and litigation, probate trusts and estates litigation, construction claims, eminent domain, professional negligence lawsuits, pharmaceutical, products liability and catastrophic injury litigation, insurance coverage, and insurance bad faith claims.
Samuel H. Simon
As co-chair of Houston Harbaugh's Litigation Group, Sam focuses his practice on commercial/business litigation. Sam regularly represents clients in the construction, manufacturing, oil and gas, and wholesale/retail/ distribution industries, as well as individuals in matters such as:
Construction litigation
Environmental litigation
Breach of contract disputes
Oil and gas litigation
Negligence
Restrictive covenants (non-compete agreements)
Civil rights
Collections/creditors' rights
Lease disputes