Accomplished business litigation and trial lawyers, providing comprehensive litigation and trial support for clients on a broad spectrum of matters throughout Pennsylvania, West Virginia, Ohio and other jurisdictions upon a special admission basis.
The Pennsylvania Superior Court recently affirmed an order of the Court of Common Pleas of Philadelphia County entering a judgment against American Honda Motor Co., Inc. ("Honda") on a jury verdict of $55,325,714 in a personal injury action. American Honda Motor Co., Inc. v. Martinez, 2017 Pa. Super. LEXIS 271 (Pa. Super. Apr. 19, 2017). Plaintiff in Martinez suffered severe injuries in an automobile accident allegedly as a result of (i) a defectively designed seatbelt and (ii) a failure to warn with respect to the subject car's inability to protect passengers in certain types of accidents. In addition to providing a helpful analysis of design-defect claims after Tincher v. Omega Flex, 104 A.3d 328 (Pa. 2014), the Martinez decision provides guidance as to how Pennsylvania courts analyze causation in a failure-to-warn claim.
The element of causation in a failure-to-warn claim requires plaintiff to prove that had an adequate warning been given, plaintiff would have followed it. See, e.g., Dolby v. Ziegler Tire & Supply Co., 2017 Pa. Super. Unpub. LEXIS 791 (Pa. Super. Feb. 28, 2017). In Martinez, Honda argued on appeal that the trial court erred by instructing jurors that they must presume plaintiff would have followed an adequate warning. The Superior Court affirmed the instruction, noting that the trial court did not apply the presumption "in a vacuum." Critically, plaintiff presented testimony at trial, over Honda's objection, that had there been a warning about the car's inability to protect him in a rollover, he would not have purchased the car. Moreover, Honda did not rebut plaintiff's testimony on this issue. The Superior Court held that in the absence of rebuttal evidence, the heeding instruction was appropriate.
The Martinez decision underscores the importance of addressing each element in a complex products-liability action. It is clear from both Martinez and Dolby that in order to prevail on a failure-to-warn claim, plaintiff must establish causation by presenting evidence that the proposed warning would have been heeded. Without such evidence, plaintiff's claim fails. Indeed, as Dolby makes clear, this element cannot be presumed in a typical product-liability action absent some type of supporting evidence.
Accordingly, if a plaintiff rests his or her case in chief without offering testimony or some other evidence that plaintiff would have followed an adequate warning, a directed verdict would be appropriate. If, however, plaintiff testifies (with no rebuttal evidence) that he or she would have followed an adequate warning, the jury may be appropriately instructed to presume this element. Under Martinez, rebuttal evidence is required to avoid an instruction far more favorable to plaintiffs.
Rebuttal evidence will vary and may not be available in every case. In developing a defense, one useful strategy may be to attempt to determine during discovery whether plaintiff ever purchased similar products with warnings similar to the one plaintiff argues should have been given – i.e., whether plaintiff failed to heed warnings under similar circumstances. In a case like Martinez, for example, it may be useful to discover what vehicles plaintiff previously purchased and what warnings came with those vehicles. Indeed, the subject car may have been sold with other types of warnings that plaintiff may have ignored, and it may be fair to explore why the warning sought would have been different.
About Us
The litigation attorneys at Houston Harbaugh, P.C., are accomplished business trial lawyers, providing comprehensive support in litigation across a broad spectrum of matters throughout Pennsylvania, West Virginia, Ohio and other jurisdictions upon a special admission basis. Our clients are regional and national small, medium and large companies and individuals who seek well planned and aggressive, but cost effective litigation. We counsel, we budget, we have a deep bench, we act quickly when needed and we have experienced trial lawyers who know the courts and bench. We serve regularly as local counsel for some of the largest law firms in the country when they have matters in this region.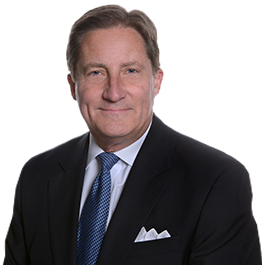 Henry M. Sneath
Co-Chair of Houston Harbaugh's Litigation Practice, and Chair of its Intellectual Property Practice, Henry Sneath is a trial attorney, mediator, arbitrator and Federal Court Approved Mediation Neutral and Special Master with extensive federal and state court trial experience in cases involving commercial disputes, breach of contract litigation, intellectual property matters, patent, trademark and copyright infringement, trade secret misappropriation, DTSA claims, cyber security and data breach prevention, mitigation and litigation, probate trusts and estates litigation, construction claims, eminent domain, professional negligence lawsuits, pharmaceutical, products liability and catastrophic injury litigation, insurance coverage, and insurance bad faith claims.
Samuel H. Simon
As co-chair of Houston Harbaugh's Litigation Group, Sam focuses his practice on commercial/business litigation. Sam regularly represents clients in the construction, manufacturing, oil and gas, and wholesale/retail/ distribution industries, as well as individuals in matters such as:
Construction litigation
Environmental litigation
Breach of contract disputes
Oil and gas litigation
Negligence
Restrictive covenants (non-compete agreements)
Civil rights
Collections/creditors' rights
Lease disputes