Accomplished business litigation and trial lawyers, providing comprehensive litigation and trial support for clients on a broad spectrum of matters throughout Pennsylvania, West Virginia, Ohio and other jurisdictions upon a special admission basis.
The Pennsylvania Superior Court has held that a six-year, rather than a two-year, statute of limitations applies to damages claims brought by a debtor against a creditor under U.C.C. Article 9. The case, Cubler v. Trumark Fin. Credit Union, No. 3135 EDA 2012, 2013 Pa. Super. LEXIS 4568 (Pa. Super. Dec. 20, 2013), involved claims asserted by a plaintiff debtor on behalf of a class that alleged that the defendant creditor had failed to provide the requisite notice under sections 9613 and 9614 of the UCC before disposing of secured collateral. The plaintiff debtor brought the claims approximately two-and-a-half years after the defendant creditor had repossessed and sold the secured collateral. The defendant creditor argued that the claim was outside of the two-year statute of limitations period set forth in 42 Pa.C.S.A. § 5524(5), which governs "[a]n action upon a statute for a civil penalty or forfeiture." The plaintiff debtor disagreed, citing Pennsylvania's six-year, "catch all" statute of limitations codified at 42 Pa.C.S.A. § 5527(b). The court agreed with the plaintiff debtor that the six-year statute of limitations should apply.
In resolving this issue in the plaintiff debtor's favor, the court focused on the nature of the damages available under 13 Pa.C.S.A. § 9625, which prescribes the measure of damages available for failing to provide the required notice before disposing of secured collateral. Specifically, the threshold issue before the court was whether those damages are more properly characterized as a "civil penalty" or "forfeiture" within the meaning of Section § 5524(5), or, alternatively, "remedies" that fall within the purview of Section 5527(b). In determining that the damages available under Article 9 are more akin to the latter, the court agreed with the plaintiff debtor that the plain language of Section 9625 demonstrates that the damages are intended to compensate injured parties rather than punish defendants who violated the notice provisions of Article 9. Citing the Pennsylvania Supreme Court's decision in Pantuso Motors, 798 A.2d 1277 (Pa. 2002), as authority, the court found Section 9625's use of the words "remedies," "recovery," and "statutory damages" evidenced that the legislature intended to compensate aggrieved parties, not impose a "civil penalty" on secured creditors. In support of this conclusion, the court also cited Section 1305 of the U.C.C., which generally bars "penal damages," and noted that the prescribed measure of damages under the statute are directly linked to the injury sustained by the aggrieved party and not "the offending party's culpability." Finally, to the extent that the Official Comment to Section 9625 states that liability exists without regard to "any injury that may have resulted," the court found that this language simply recognizes that statutory damages are available in the absence of proof of actual losses; it does not mean the damages are intended as a "civil penalty," even though their availability obviously may have a deterrent effect. For all of these reasons, the court reversed the trial court and remanded the matter for further proceedings consistent with its decision.
Posted in:
About Us
The litigation attorneys at Houston Harbaugh, P.C., are accomplished business trial lawyers, providing comprehensive support in litigation across a broad spectrum of matters throughout Pennsylvania, West Virginia, Ohio and other jurisdictions upon a special admission basis. Our clients are regional and national small, medium and large companies and individuals who seek well planned and aggressive, but cost effective litigation. We counsel, we budget, we have a deep bench, we act quickly when needed and we have experienced trial lawyers who know the courts and bench. We serve regularly as local counsel for some of the largest law firms in the country when they have matters in this region.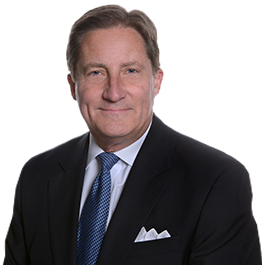 Henry M. Sneath
Co-Chair of Houston Harbaugh's Litigation Practice, and Chair of its Intellectual Property Practice, Henry Sneath is a trial attorney, mediator, arbitrator and Federal Court Approved Mediation Neutral and Special Master with extensive federal and state court trial experience in cases involving commercial disputes, breach of contract litigation, intellectual property matters, patent, trademark and copyright infringement, trade secret misappropriation, DTSA claims, cyber security and data breach prevention, mitigation and litigation, probate trusts and estates litigation, construction claims, eminent domain, professional negligence lawsuits, pharmaceutical, products liability and catastrophic injury litigation, insurance coverage, and insurance bad faith claims.
Samuel H. Simon
As co-chair of Houston Harbaugh's Litigation Group, Sam focuses his practice on commercial/business litigation. Sam regularly represents clients in the construction, manufacturing, oil and gas, and wholesale/retail/ distribution industries, as well as individuals in matters such as:
Construction litigation
Environmental litigation
Breach of contract disputes
Oil and gas litigation
Negligence
Restrictive covenants (non-compete agreements)
Civil rights
Collections/creditors' rights
Lease disputes