Accomplished business litigation and trial lawyers, providing comprehensive litigation and trial support for clients on a broad spectrum of matters throughout Pennsylvania, West Virginia, Ohio and other jurisdictions upon a special admission basis.
The Commonwealth of Pennsylvania has reversed its position on the treatment of income from forgiveness of Paycheck Protection Program ("PPP") loans for personal income tax ("PIT") purposes. Act 1 of 2021 (Senate Bill 109) (the "Act") signed into law by Governor Wolf on February 5, 2021, provides in part that income from the forgiveness of a PPP loan will be excluded in the computation of an individual's personal income taxes. These provisions would govern income received by individuals who are sole proprietors or receive pass-through income through partnerships or S-corporations.
The Act further confirmed that otherwise deductible business expenses funded from proceeds of a forgiven PPP loan will not be disallowed when computing PIT.
Previously the Department of Revenue ("DOR") had taken the position that income from forgiveness of a PPP loan would be includable in the taxable income of an individual. The treatment of PPP loan forgiveness and expenses funded from forgiven PPP loans under Pennsylvania PIT rules now mirrors the treatment of these items under the federal income tax provisions.
For corporate net income tax purposes, the computation of taxable income begins with the federal taxable income figure. Since PPP loan forgiveness is excluded from income when determining federal income taxes, it is excluded in the Pennsylvania corporate net income tax computation. The DOR has confirmed there is no add back in this computation.
Houston Harbaugh attorneys are available to help with this and other business issues as you continue to proceed through the pandemic. Contact the attorney with whom you regularly deal or the below author of this article: Harrison Lauer
Posted in:
About Us
The litigation attorneys at Houston Harbaugh, P.C., are accomplished business trial lawyers, providing comprehensive support in litigation across a broad spectrum of matters throughout Pennsylvania, West Virginia, Ohio and other jurisdictions upon a special admission basis. Our clients are regional and national small, medium and large companies and individuals who seek well planned and aggressive, but cost effective litigation. We counsel, we budget, we have a deep bench, we act quickly when needed and we have experienced trial lawyers who know the courts and bench. We serve regularly as local counsel for some of the largest law firms in the country when they have matters in this region.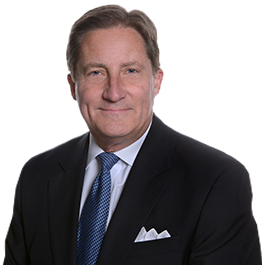 Henry M. Sneath
Co-Chair of Houston Harbaugh's Litigation Practice, and Chair of its Intellectual Property Practice, Henry Sneath is a trial attorney, mediator, arbitrator and Federal Court Approved Mediation Neutral and Special Master with extensive federal and state court trial experience in cases involving commercial disputes, breach of contract litigation, intellectual property matters, patent, trademark and copyright infringement, trade secret misappropriation, DTSA claims, cyber security and data breach prevention, mitigation and litigation, probate trusts and estates litigation, construction claims, eminent domain, professional negligence lawsuits, pharmaceutical, products liability and catastrophic injury litigation, insurance coverage, and insurance bad faith claims.
Samuel H. Simon
As co-chair of Houston Harbaugh's Litigation Group, Sam focuses his practice on commercial/business litigation. Sam regularly represents clients in the construction, manufacturing, oil and gas, and wholesale/retail/ distribution industries, as well as individuals in matters such as:
Construction litigation
Environmental litigation
Breach of contract disputes
Oil and gas litigation
Negligence
Restrictive covenants (non-compete agreements)
Civil rights
Collections/creditors' rights
Lease disputes