Accomplished business litigation and trial lawyers, providing comprehensive litigation and trial support for clients on a broad spectrum of matters throughout Pennsylvania, West Virginia, Ohio and other jurisdictions upon a special admission basis.
In Dolby v. Ziegler Tire & Supply Co., 2017 Pa. Super. Unpub. LEXIS 791 (Pa. Super. Feb. 28, 2017), a case that proceeded to trial solely on a strict-product-liability, failure-to-warn claim, the Superior Court recently affirmed an Allegheny County Court of Common Pleas decision granting defendants' motion for compulsory nonsuit following plaintiff's case in chief. This unpublished decision provides useful guidance regarding the burden of proof in a failure-to-warn case and whether a plaintiff is entitled to a presumption that had an adequate warning been given, it would have been followed.
In Dolby, the court reaffirmed that three types of product defects – design, manufacturing, and failure to warn – may give rise to strict liability. A plaintiff asserting a failure-to-warn claim must establish two elements: (i) the product was sold in a defective condition, unreasonably dangerous to the user; and (ii) the defect caused plaintiff's injury. Focusing on the second element, causation, the Superior Court held that plaintiff must establish the product user would have avoided the risk if warned – i.e., the user would have heeded the warning. The court rejected plaintiff's argument that this element may be presumed under certain circumstances.
The product at issue in Dolby was a retreaded tire that failed, causing an auto accident that resulted in serious injuries to the plaintiff driver. Attempting to establish a defect, plaintiff offered expert testimony that retreaded tires should not be used on the steering axel, particularly in vehicles that travel in multiple environments. Plaintiff's expert also testified that he was not aware of any evidence that defendants informed users of the danger. The trial court granted defendants' motion for compulsory nonsuit on the grounds that, among other things, plaintiff offered no evidence of a causal relationship between the alleged failure to warn and the accident.
On appeal, plaintiff argued that he should have been entitled to a presumption with respect to causation. Specifically, plaintiff argued that under the "heeding presumption" doctrine, a plaintiff who establishes that no warning was provided should be afforded a presumption that he or she would have heeded an adequate warning. In other words, in the absence of a warning, the burden should shift to the defendant to prove that plaintiff would not have followed a warning. The court disagreed and held that plaintiff's "reliance upon the heeding presumption doctrine is misplaced, as the doctrine 'has been authorized in Pennsylvania only in cases involving workplace exposure to asbestos.'" Id. at *13, citing Viguers v. Philip Morris USA, Inc., 837 A.2d 534, 537 (Pa. Super. 2003).
The issue underlying Dolby is that comment 1 of the Restatement (Second) of Torts creates a presumption in favor of defendants: "where a warning is given, the seller may reasonably assume that it will be read and heeded." The restatement, however, provides no corollary advantage to plaintiffs – i.e., no equal presumption in favor of the product user where no warning is given. Pennsylvania courts have applied a heeding presumption as a corollary advantage, but only in the context of workplace asbestos exposure, which is somewhat unique. Workplace asbestos exposure cases involve a product that is inherently dangerous to the point that warnings generally are required for a product to be non-defective. Moreover, courts are willing to apply the presumption as a matter of public policy in such cases because employees exposed to asbestos as a condition of their employment may have little choice but to be in an environment where asbestos is present. See Viguers, 837 A.2d at 537.
The circumstances of workplace asbestos exposure, thus, support the application of the presumption, and Pennsylvania courts to date have declined to apply the presumption in other types of failure-to-warn cases. Dolby signals that the heeding presumption doctrine will continue to be inapplicable outside of the narrow context of workplace asbestos exposure. In all other types of strict-liability, failure-to-warn claims, to establish causation a plaintiff must be prepared to offer specific evidence that he or she would have heeded an adequate warning had one been given. The absence of such evidence may support an award of compulsory nonsuit.
About Us
The litigation attorneys at Houston Harbaugh, P.C., are accomplished business trial lawyers, providing comprehensive support in litigation across a broad spectrum of matters throughout Pennsylvania, West Virginia, Ohio and other jurisdictions upon a special admission basis. Our clients are regional and national small, medium and large companies and individuals who seek well planned and aggressive, but cost effective litigation. We counsel, we budget, we have a deep bench, we act quickly when needed and we have experienced trial lawyers who know the courts and bench. We serve regularly as local counsel for some of the largest law firms in the country when they have matters in this region.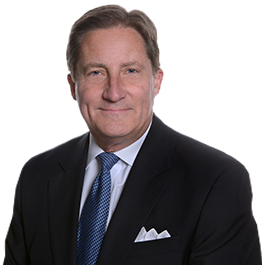 Henry M. Sneath
Co-Chair of Houston Harbaugh's Litigation Practice, and Chair of its Intellectual Property Practice, Henry Sneath is a trial attorney, mediator, arbitrator and Federal Court Approved Mediation Neutral and Special Master with extensive federal and state court trial experience in cases involving commercial disputes, breach of contract litigation, intellectual property matters, patent, trademark and copyright infringement, trade secret misappropriation, DTSA claims, cyber security and data breach prevention, mitigation and litigation, probate trusts and estates litigation, construction claims, eminent domain, professional negligence lawsuits, pharmaceutical, products liability and catastrophic injury litigation, insurance coverage, and insurance bad faith claims.
Samuel H. Simon
As co-chair of Houston Harbaugh's Litigation Group, Sam focuses his practice on commercial/business litigation. Sam regularly represents clients in the construction, manufacturing, oil and gas, and wholesale/retail/ distribution industries, as well as individuals in matters such as:
Construction litigation
Environmental litigation
Breach of contract disputes
Oil and gas litigation
Negligence
Restrictive covenants (non-compete agreements)
Civil rights
Collections/creditors' rights
Lease disputes