Accomplished business litigation and trial lawyers, providing comprehensive litigation and trial support for clients on a broad spectrum of matters throughout Pennsylvania, West Virginia, Ohio and other jurisdictions upon a special admission basis.
In a strict product liability claim, compliance with government regulations and industry standards can be powerful evidence for the defense. Such evidence traditionally has been inadmissible under Pennsylvania law based on the Pennsylvania Supreme Court's decision in Lewis v. Coffing Hoist Div., Duff-Norton Co., Inc., 528 A.2d 590 (Pa. 1987). The Court's decision in Tincher v. Omega Flex, 104 A.3d 328 (Pa. 2014), however, raises questions about the continued viability of Lewis and provides defendants with a compelling argument that this type of evidence should be admissible. Nevertheless, Pennsylvania courts have been slow to reach that conclusion, and recent Superior Court decisions cast doubt on the admissibility of such evidence, which at best remains an open issue.
For years, Lewis has been the seminal case in Pennsylvania precluding defendants' evidence of compliance with regulatory or industry standards in defending strict liability claims. The Lewis decision relies heavily on a premise that negligence concepts have no place in strict liability causes of action. This separation of negligence and strict liability principles developed under Azarello v. Black Bros. Co., 391 A.2d 1020 (Pa. 1978). Lewis reasoned that under Azarello, the focus should be on the product itself in a strict liability action, not the manufacturer's conduct, and accordingly, evidence of industry standards is inadmissible because it goes "to the reasonableness of the appellant's conduct in making its design choice," not to the condition of the product. Lewis, 528 A.2d at 593.
In Tincher, the Pennsylvania Supreme Court overruled Azarello and rejected a strict separation of negligence and strict liability principles. Tincher holds that to recover in strict liability, a plaintiff may proceed under one of two theories (or both) to establish that a product is defective: (i) the danger the product presents is unknowable and unacceptable to the average or ordinary consumer; or (ii) a reasonable person would conclude that the probability and seriousness of harm outweigh the burden or costs of precautions. The latter, risk/utility test is based upon negligence concepts focusing on the manufacturer's conduct. See, e.g., Tincher, 104 A.2d at 424. A manufacturer's design and/or manufacturing decisions, thus, are squarely at issue under this theory of recovery, and regulatory and industry standards may be highly relevant. In this key respect, Tincher fundamentally undermines the rationale in Lewis.
The Pennsylvania Superior Court recently addressed this issue in Renninger v. A&R Mach. Shop, 2017 Pa. Super. LEXIS 241 (Pa. Super. Apr. 11, 2017). There, plaintiff asserted a strict-liability, design-defect claim with respect to wheeled casters used for moving modular homes through an assembly line. The defendant sought to introduce evidence of regulatory and industry standards in defending the claim. Plaintiff moved in limine to exclude the evidence, and the trial court denied plaintiff's motion. On appeal, plaintiff argued that such evidence is inadmissible under Lewis. The Superior Court recognized that Lewis was premised on a separation of negligence and strict liability principles based on Azarello, which Tincher overruled. Nevertheless, the court did not rule on the issue, assuming "without deciding" that even if the evidence were properly excluded, the purported error was harmless, as the evidence at issue did not affect the verdict.
Soon after Renninger, a different three-judge panel of the Superior Court issued an opinion in American Honda Motor Co., Inc. v. Martinez, 2017 Pa. Super. LEXIS 271 (Pa. Super. Apr. 19, 2017), and held that the trial court did not err in precluding defendant's evidence of compliance with federal regulatory and industry standards. In Martinez, the issue was whether a seatbelt was defectively designed. In a pre-Tincher decision, the trial court held that under Lewis, evidence of compliance with regulatory and industry standards was inadmissible. Defendant appealed in light of Tincher, and the Superior Court ruled in favor of plaintiff. The court's decision on the admissibility of regulatory and industry standards, however, was limited to one paragraph that concluded, with little explanation, that Tincher did not affect the applicability of Lewis. Other post-Tincher decisions have reached the same conclusion, but also with little analysis. See, e.g., Cancellari v. Ford Motor Co., 136 A.3d 1027 (Pa. Super 2016); but see Suker v. Nat'l Feeding Sys., 2015 Pa. Dist. & Cnty. Dec. LEXIS 7227 (Clarion Cnty. Oct. 19, 2015).
In light of the Renninger and Martinez decisions – where one trial court allowed this type of evidence, another precluded it, and neither decision was overturned on appeal – it would be unsurprising if Pennsylvania trial courts continued to grapple with this issue on a case-by-case basis. See Webb v. Volvo Cars of N. Am., 148 A.3d 473 (Pa. Super. 2016). If so, Martinez will not be the final post-Tincher word on the issue, which the Pennsylvania Supreme Court ultimately may need to resolve.
About Us
The litigation attorneys at Houston Harbaugh, P.C., are accomplished business trial lawyers, providing comprehensive support in litigation across a broad spectrum of matters throughout Pennsylvania, West Virginia, Ohio and other jurisdictions upon a special admission basis. Our clients are regional and national small, medium and large companies and individuals who seek well planned and aggressive, but cost effective litigation. We counsel, we budget, we have a deep bench, we act quickly when needed and we have experienced trial lawyers who know the courts and bench. We serve regularly as local counsel for some of the largest law firms in the country when they have matters in this region.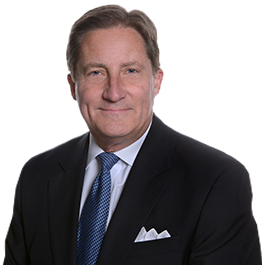 Henry M. Sneath
Co-Chair of Houston Harbaugh's Litigation Practice, and Chair of its Intellectual Property Practice, Henry Sneath is a trial attorney, mediator, arbitrator and Federal Court Approved Mediation Neutral and Special Master with extensive federal and state court trial experience in cases involving commercial disputes, breach of contract litigation, intellectual property matters, patent, trademark and copyright infringement, trade secret misappropriation, DTSA claims, cyber security and data breach prevention, mitigation and litigation, probate trusts and estates litigation, construction claims, eminent domain, professional negligence lawsuits, pharmaceutical, products liability and catastrophic injury litigation, insurance coverage, and insurance bad faith claims.
Samuel H. Simon
As co-chair of Houston Harbaugh's Litigation Group, Sam focuses his practice on commercial/business litigation. Sam regularly represents clients in the construction, manufacturing, oil and gas, and wholesale/retail/ distribution industries, as well as individuals in matters such as:
Construction litigation
Environmental litigation
Breach of contract disputes
Oil and gas litigation
Negligence
Restrictive covenants (non-compete agreements)
Civil rights
Collections/creditors' rights
Lease disputes